Make Your Own Wedding Ring:
Workshop to Forge Your Ring
Private DIY Wedding and Engagement Ring Experience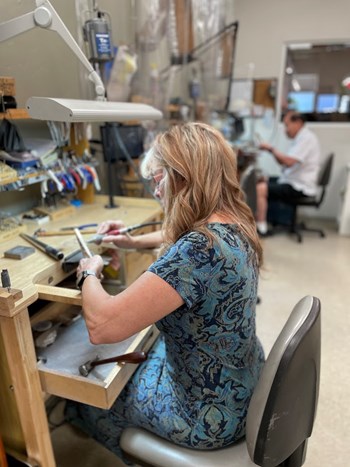 Get one-on-one help making your own wedding bands or make your own wedding or engagement ring. Work at your own pace in a private, luxury jewelry studio with expert and patient instruction while you forge your ring yourself.
No prior jewelry-making experience is necessary, although a love for working with your hands is a bonus.
Nothing is more sentimental than a beautiful piece of jewelry you forge yourself.
Schedule your DIY consultation today.
For an amazing experience and an incredibly meaningful resulting piece of jewelry, if you are looking for a truly handcrafted make-your-own ring, wedding band, or engagement ring that you make yourself, consider an exceptional day-long experience in the studio, one-on-one with a qualified jeweler.
Dive deep into the mesmerizing world of jewelry crafting. Have you ever thought about creating a unique piece that holds personal significance? The Make Your Own Ring workshop offers just that. By getting involved in the process, you get a one-of-a-kind ring and a memory that lasts a lifetime. Imagine telling the story behind every intricate detail of your ring, knowing that your very own hands crafted it. Whether it's a wedding band that signifies your eternal love or an engagement ring representing the promise of a lifetime, forge your own wedding band with a Krikawa jeweler and turn your vision into a tangible reality.
---
DIY Rings Gallery
Check out these beautiful rings completely hand-made by previous DIY'ers!
A Couple Makes Their Anniversary Bands
See the full photo album of this workshop.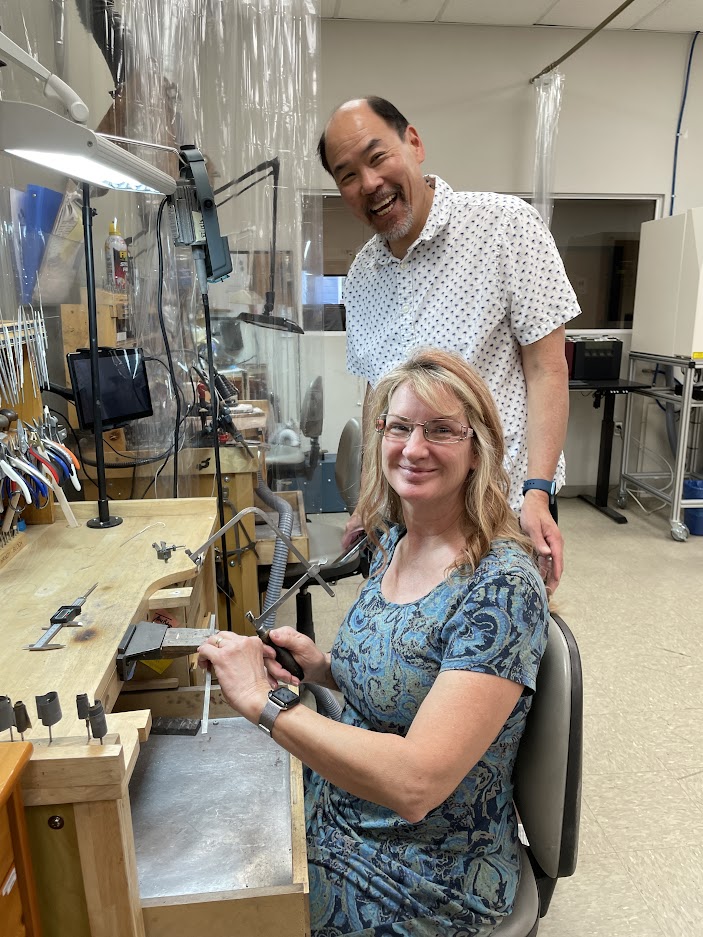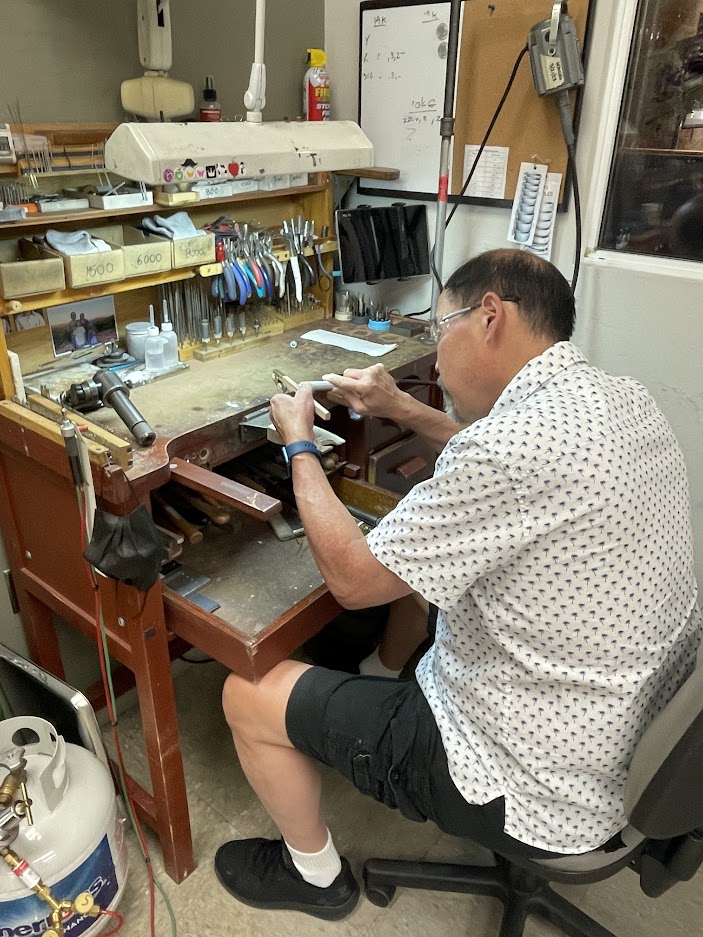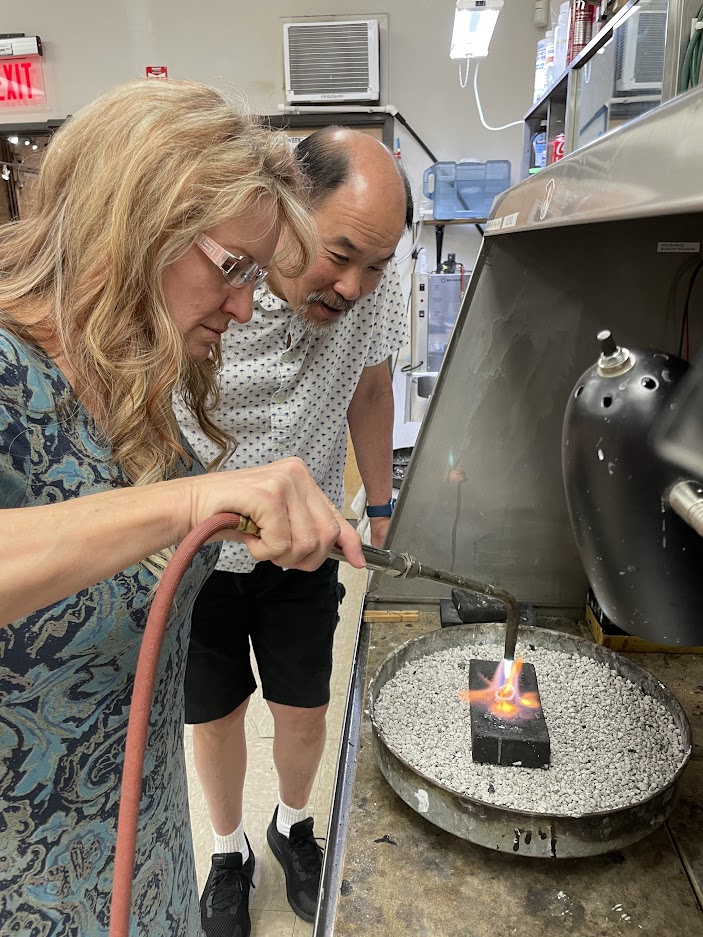 A Couple Makes Their Own Bridal Set
See the full photo album of this workshop.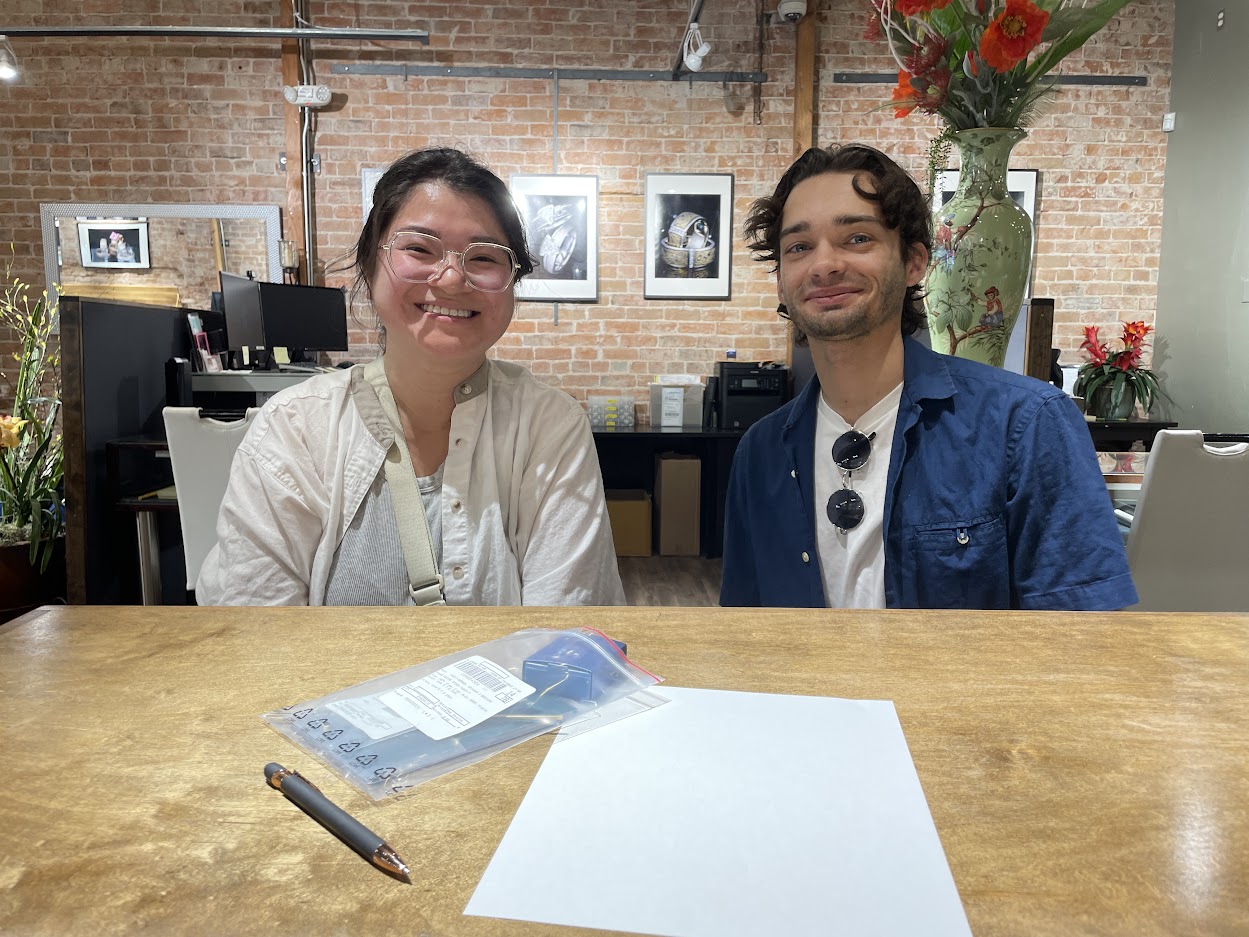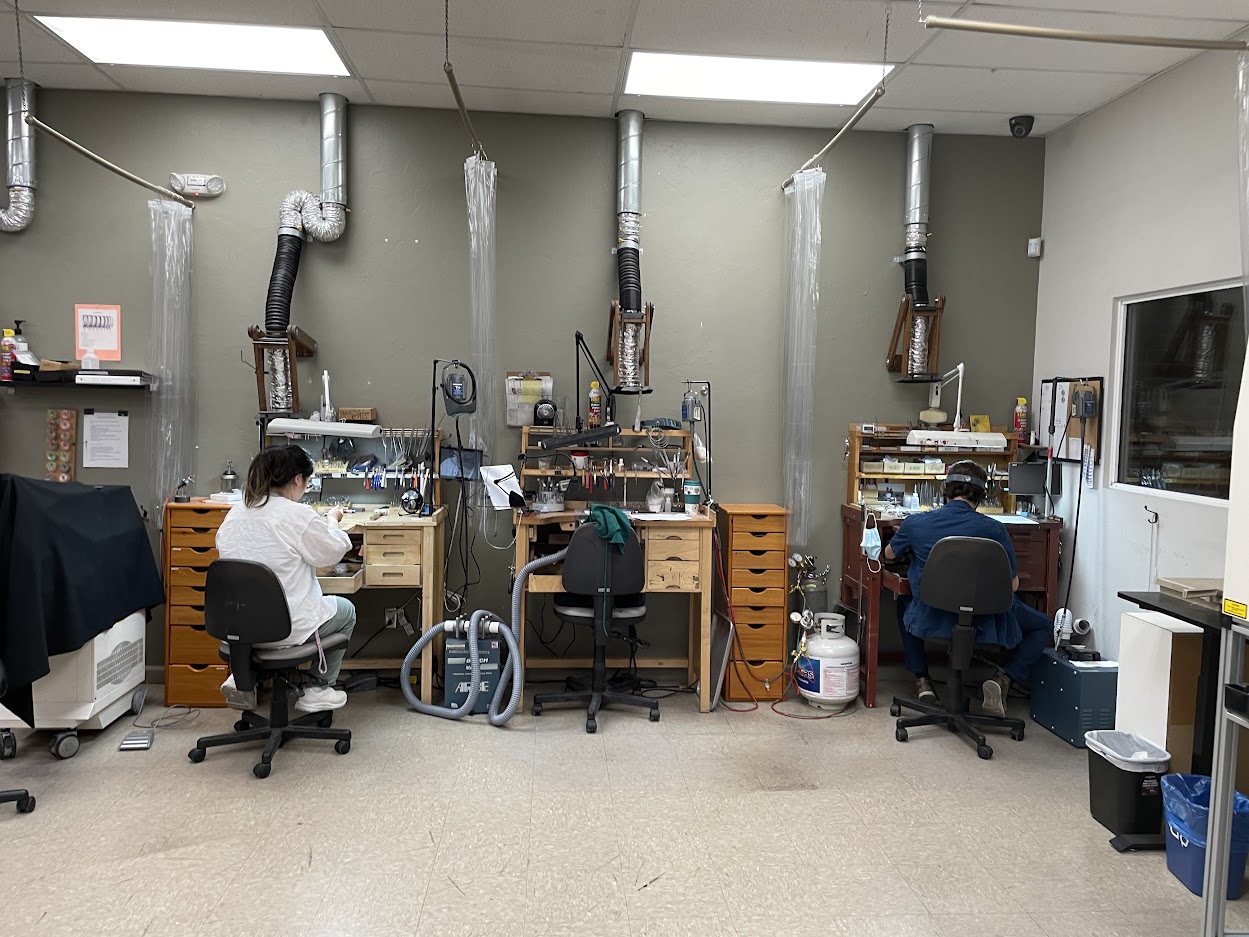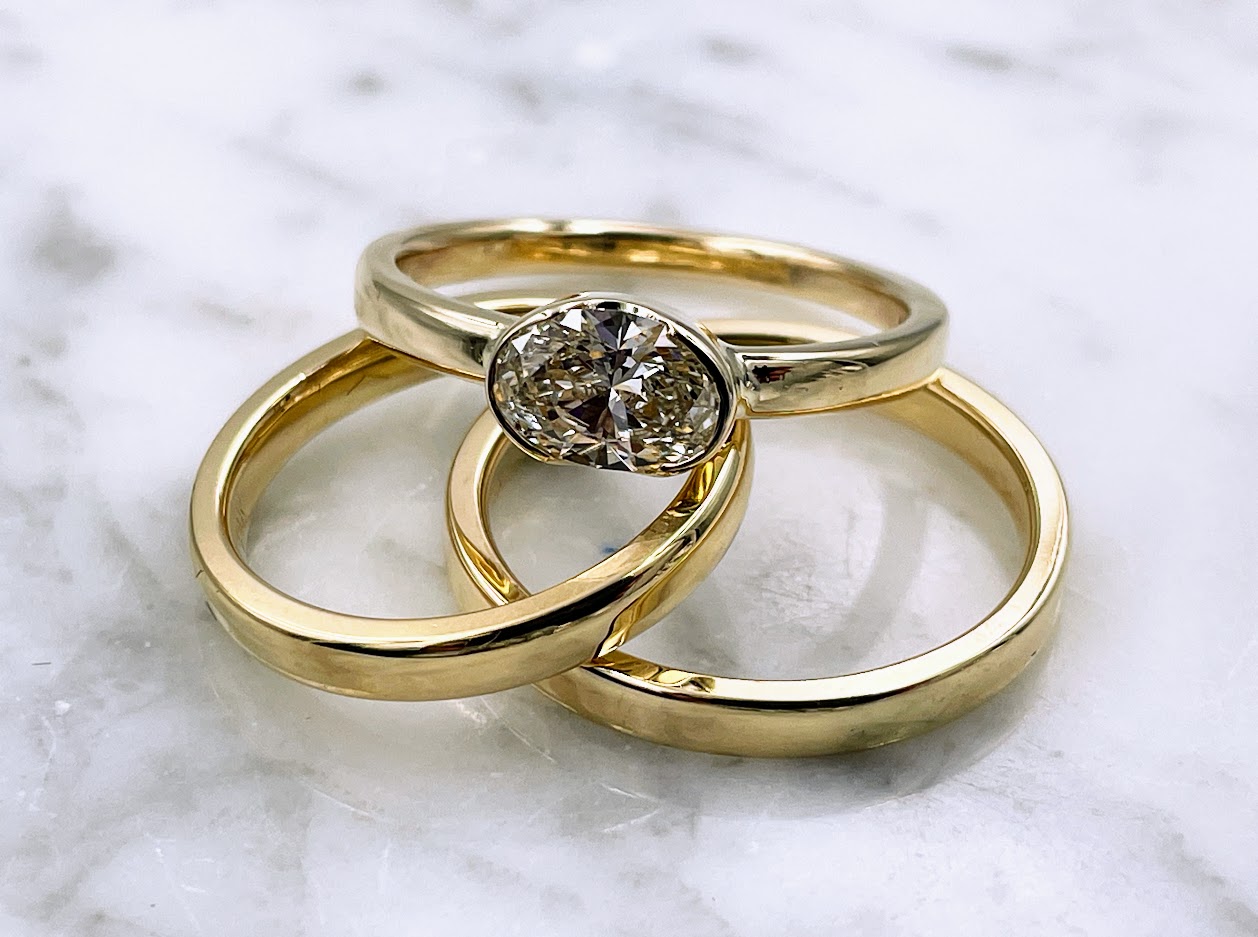 The DIY'ing of a Lab-Diamond and Platinum Engagement Ring
See the full photo album of this workshop.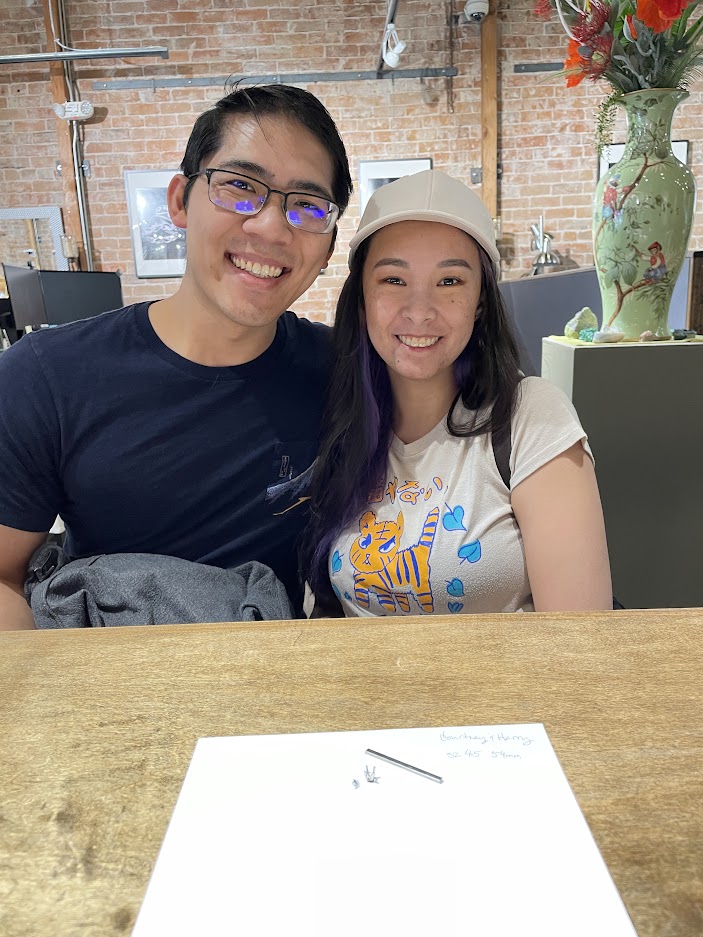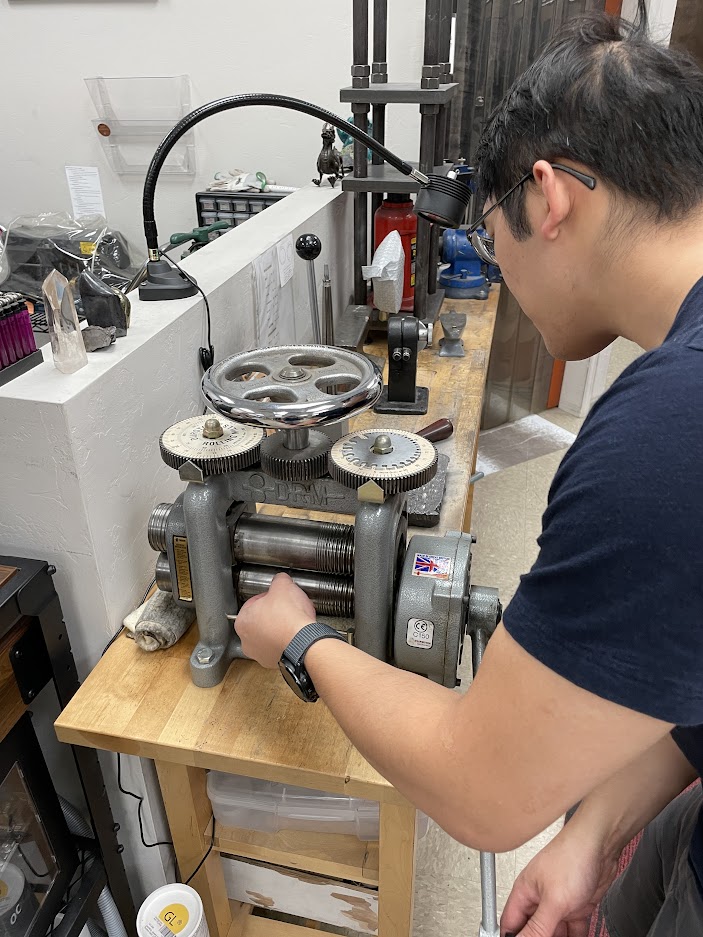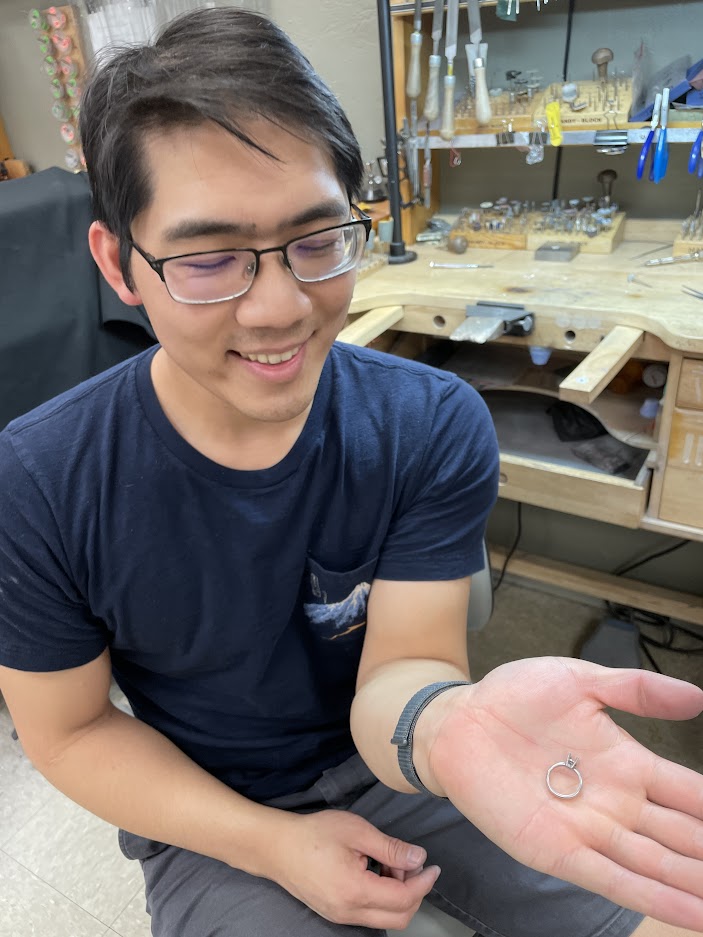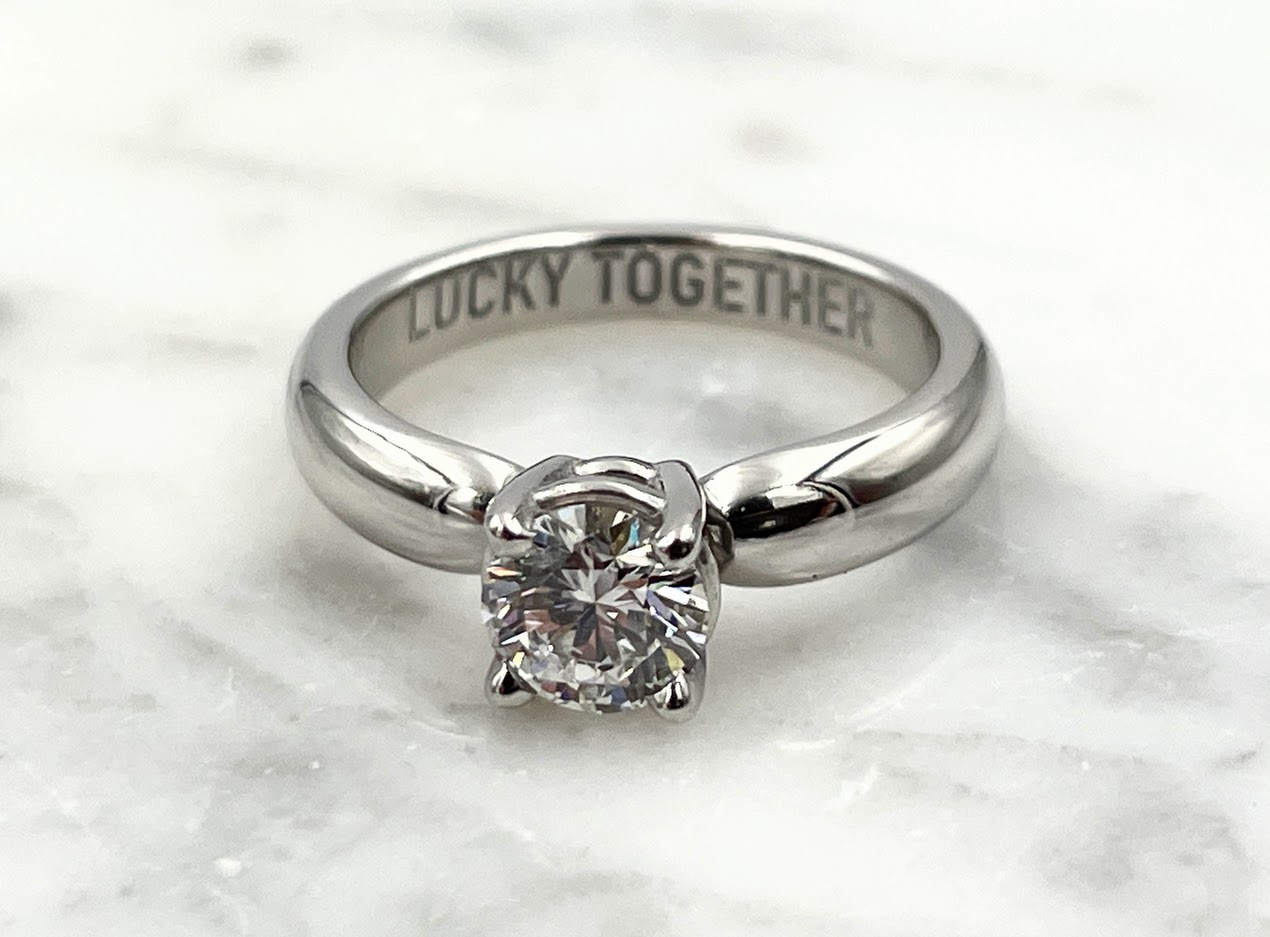 Engagement Ring Workshop
See the full photo album of this workshop.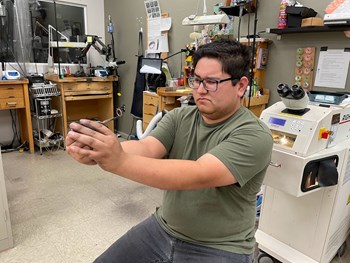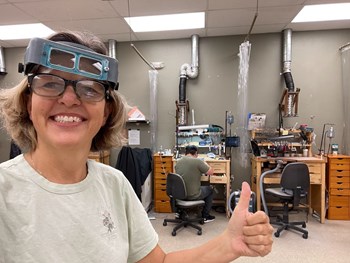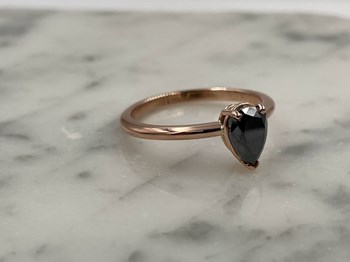 Couple Makes Their Own Wedding Bands and Engagement Ring
See the full photo album of this workshop.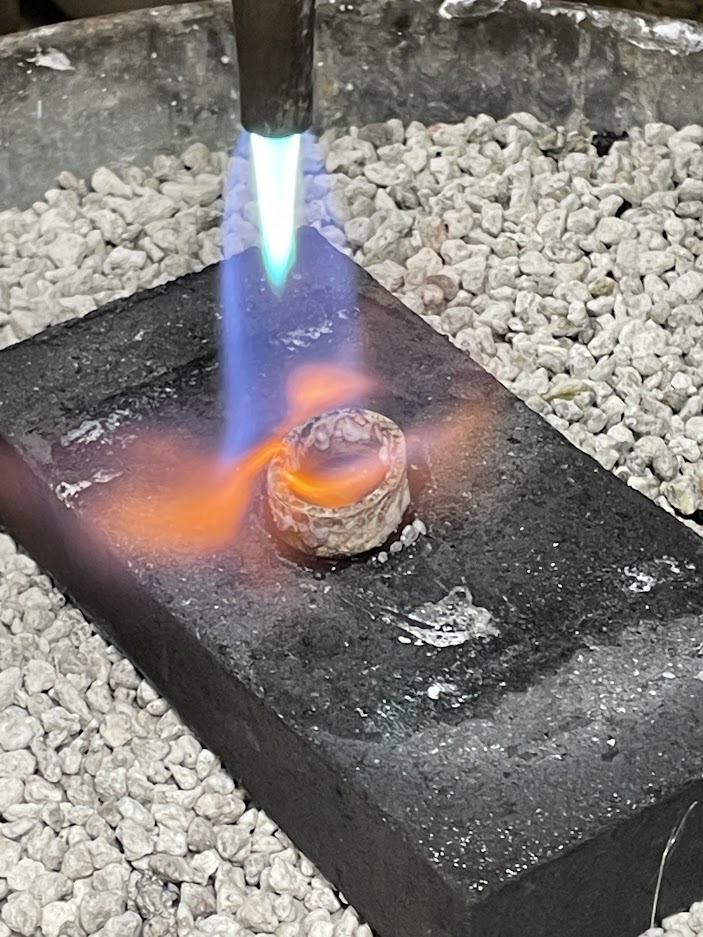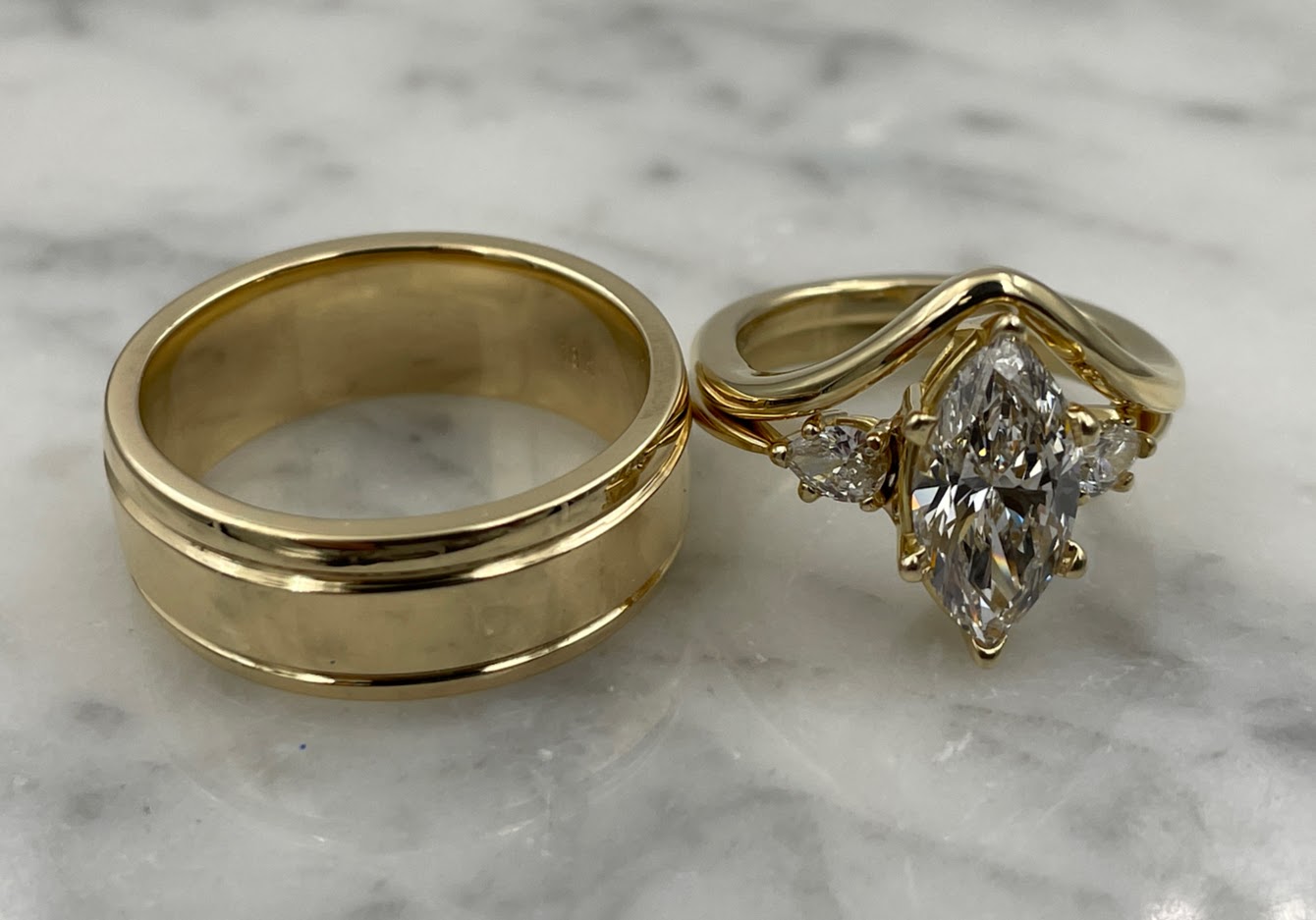 Other DIY Rings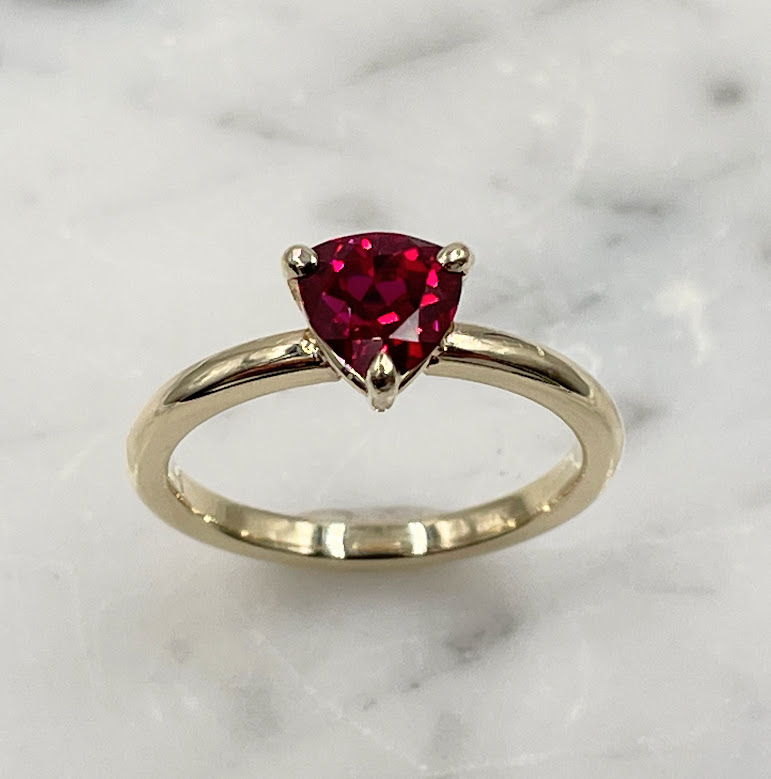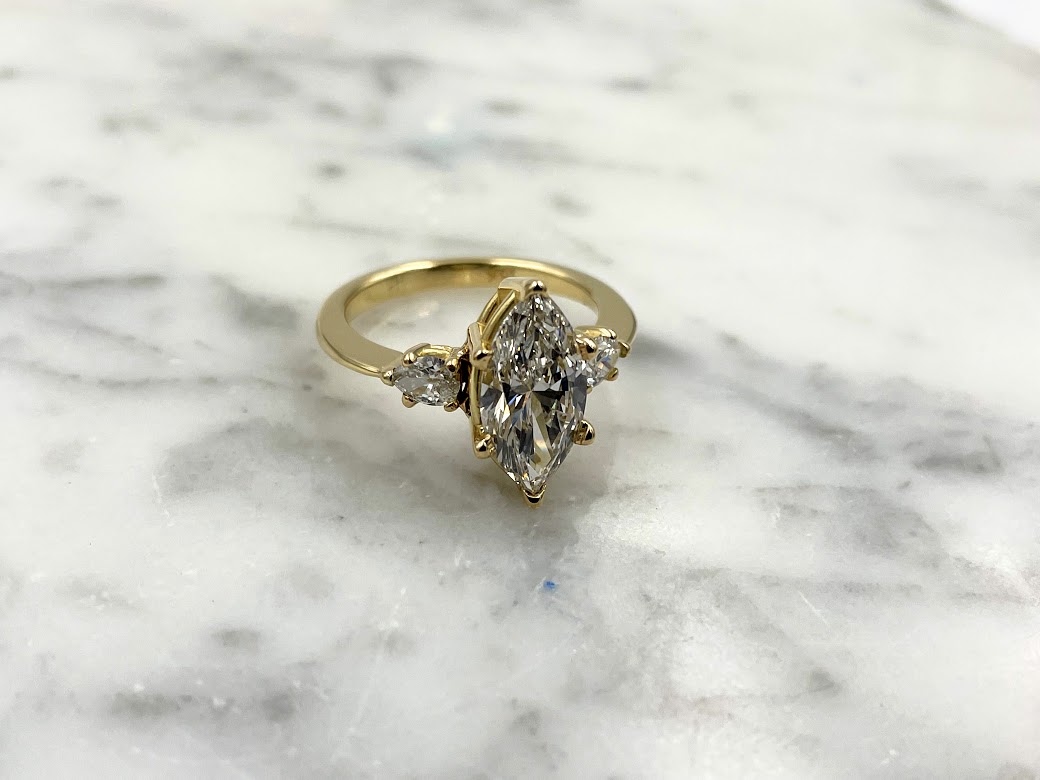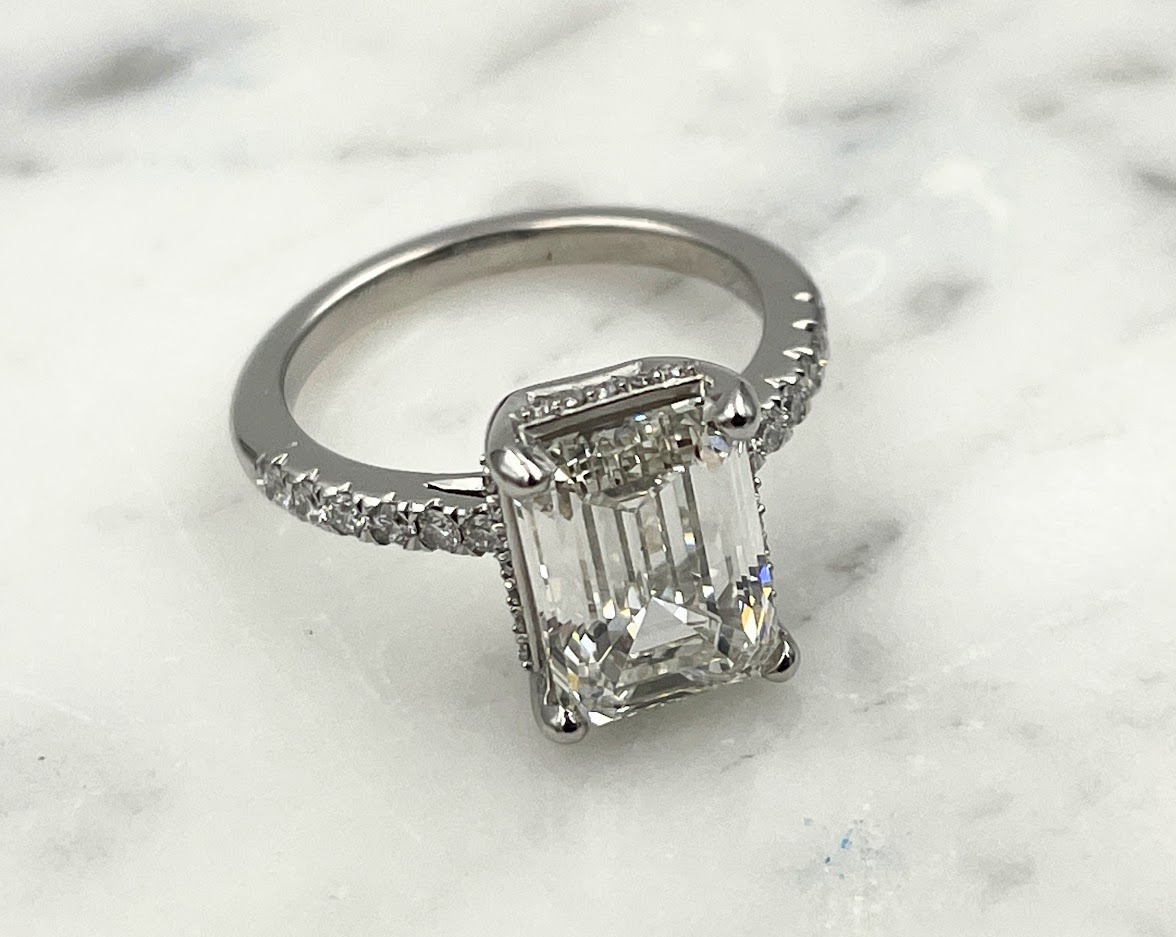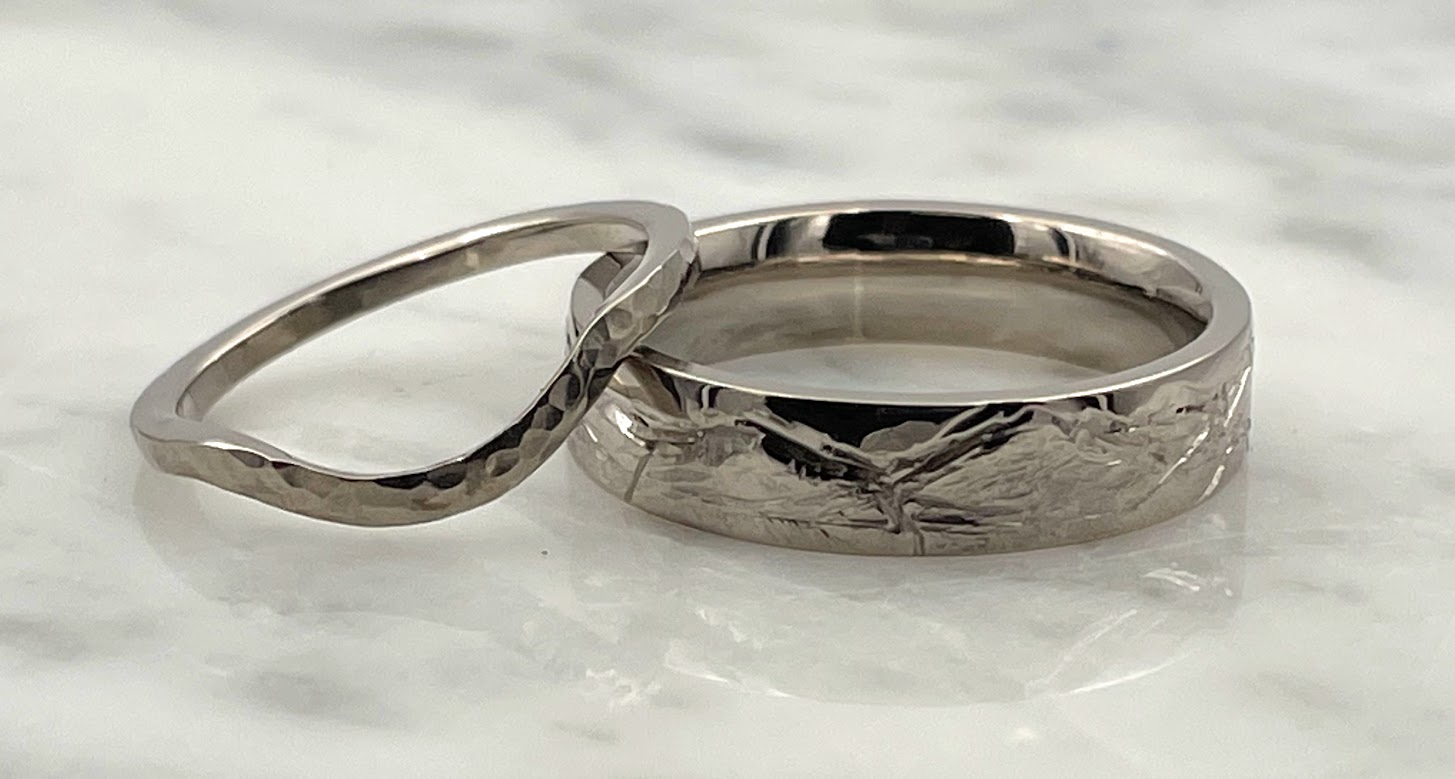 Watch a DIY Go Pro!
---
Schedule Your Consultation Today!
Schedule the consultation. We'll start with a Zoom consultation to plan the design and materials needed for the workshop.

The Zoom Consultation. We'll discuss your design, stones, and metals during this conversation. We'll discuss with you the different options and the costs. We'll arrive at material costs.

Pick your workshop date. During your Zoom consultation, you'll select your DIY date. DIYs are held on weekdays. If you want to check on a specific day, you can ask about it through this form before scheduling the consultation.

Payment of Materials. After the consultation, you'll receive a PayPal invoice for materials only. When you pay the material invoice, your Workshop date is locked in.

Big DIY Day! Arrive at the workshop at 9 am (unless arranged differently). You can park in the garage next door for $8. There are many options downtown for lunch. The balance for the workshop is paid at the end of the workshop.
---
DIY Ring Pricing
Pricing Breakdown: Time and Materials
Time Charges:
Half Day (4 hours) $600,
Typical for a forged single wedding band
Full Day (8 hours) $1000,
Typical for a forged solitaire engagement ring
Additional hours $125/ea
Extra hours are needed for textures, non-round stones, and additional stones
Material Charges:
Metal Costs: Varies greatly depending upon the size, width, and precious metal choice ($400-1000 per ring approximately)
Stone Costs: Varies greatly. Stones selected during Zoom consultation
Group Size
Rates and materials are valid for group sizes up to 2 people.
Workshop Pricing Examples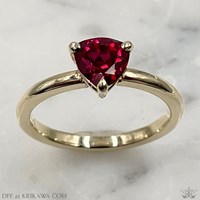 14k Engagement Ring,
1 ct Lab-Created Ruby
Time: $900
Materials: $900
Total: $1800
Platinum Cathedral Pave Engagement Ring, Lab Diamond 3ct
Time: $1800
Materials: $6100
Total: $7900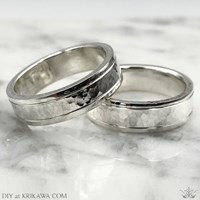 Hammered Wedding Bands, Sterlium
Two-person
Time: $750
Materials $30
Total: $780
Lathed and Contoured Wedding Bands, 14k
Two-person
Time: $900
Materials: $700
Total: $1600
---
Frequently Asked Questions
Is the Workshop Near You?
If you're looking for "places to make your own wedding ring near me" and live in Arizona, you're in luck! Most of our clients fly in from other states, however. Tucson is a wonderful place to visit, especially in the winter!
How Do You Get Started?
Start by scheduling a consultation! During your Zoom consultation, you'll plan your custom wedding or engagement ring, deciding on details like shape, texture, and additional diamonds. Note that the setting is pre-made to save time. Check the photo albums above for ideas.
What Kinds of Things Can You Make?
Project Types
Couples Wedding Bands
Couples Anniversary Rings
What Designs Are Possible At A DIY?
The things you can make in a DIY are limited to
Simple Engagement Rings
Engagement rings can either be made from pre-made parts like shanks and settings, soldered together and then focus on stone setting, or simple fabricated rings with limited stone setting.
If you want to make an engagement ring with multiple stones set, please note that the ring will be pre-purchased as an unfinished mounting and the majority of the work will be stone setting, ring sizing, and polishing.
The stone setting is always pre-made, as it would take nearly a day to hand fabricate one of these for the first time. You can see the materials used in the photo albums above.
The most common DIY Engagement Rings:
- Solitaire style engagement rings
- Some small stone setting
-Three-stone engagement rings
Handmade Wedding Bands
Wedding band designs include plain bands of any size, width, and metal type. Texturing like hammering or mountain engraving (note, this is an advanced skill, and your mountain won't look like ours, although you'll be given a test blank to practice on) or other texturing is possible. Simple two metal rings and some basic stone setting is fine.
What you can do for sure is forge a band for a wedding band. Some minor details can be added, like shape and texture. A few small diamonds can be flush set in the bands.
- Textured bands
- Lathed bands
- Two tone bands
What Designs are Not Possible?
There's a long list of things you cannot make at a DIY. This includes:
- Complex designs
- Many small diamonds
- Alternative metals
- Organic, cast shapes
- Mokume Gane
How Many People Can Attend Your DIY
Typically, the DIY is with one or two people. You can each make a wedding ring for the cost of one workshop.
How do I ask a question about a DIY?
*DO NOT CALL THE STUDIO as the staff at Krikawa are unable to answer questions about DIY's.
If you have additional questions that are not answered below, please get in touch with Lisa directly through this form.
How do we figure out what metal, ring size, and width?
We'll meet via a Zoom consultation to look at options such as size, width, ring shape and finishes, and metal colors, and I'll be able to give you a close estimate of metal costs at that time.
What are the Techniques You Might Learn?
Rolling out on a rolling mill
Hammering
Forging
Sawing
Drilling
Bending
Lathing
Stone Setting
Polishing
Texturing
Soldering
What if You find the DIY challenging?
During the workshop, we'll train you every step of the way and help you as much or as little as you like. We can do the work if you're running out of time and want your project finished. We can extend the workshop hourly if we're running out of time and you want to continue and finish it yourself. Basically, we'll ensure you have a great time and get your hands just as dirty as you want. :)
We will guide you through each step, demonstrating when necessary and remaining as hands-off as possible throughout the process. Any steps can be done by us herself as well if determined to be too tricky or delicate (such as the final setting of expensive stones or soldering delicate items).
What our Students Say:


---