Waxing nostalgic, and waning traditionalism, your modernist ideals can be transformed into the clean cut lines of a modern engagement ring. Typically rejecting the traditional prong set structure, our modern brides want comfort, low profile, and durability.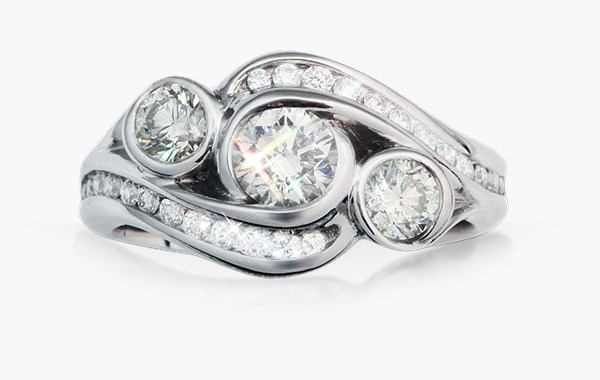 A Ring for a Twenty-First Century Bride
Lisa Krikawa loves to photograph sections of modernist buildings and is an aspiring minimalist. Architecture, outer space, artwork and many other realms inspire her to create these modern rings and your favorite design can be modified to represent what inspires you!
You too can be mesmerized by the light rolling off the highly burnished precious metal of this unique collection. Check out the diversity of flowing curves, sharp angles and geometrical shapes. What modern shapes inspire you?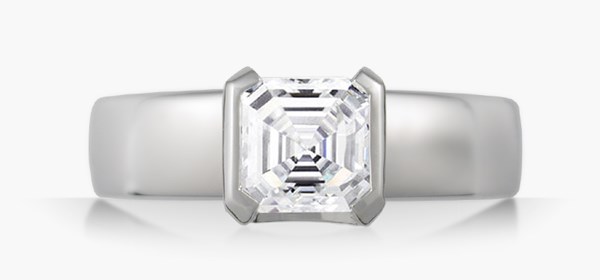 We've always made rings one-at-a-time, and we'll do it for you. Your love is worth more than a mass-produced, off the shelf stock item. Have it made to order at Krikawa.
Explore the clean lines of our Modern Engagement Rings now!
?Get help buying with our complimentary concierge design service.
Email
now or call 1-888-krikawa
Shop Modern Engagement Rings
Modern Solitaire Engagement Rings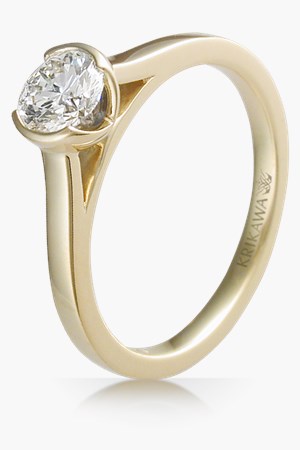 "Yesterday's the past, tomorrow's the future, but today is a gift. That's why it's called the present. "
Think chic with these engagement rings that embrace and highlight your solitaire stone.
Shop Modern Solitaire Collection
Modern Sparkle Engagement Rings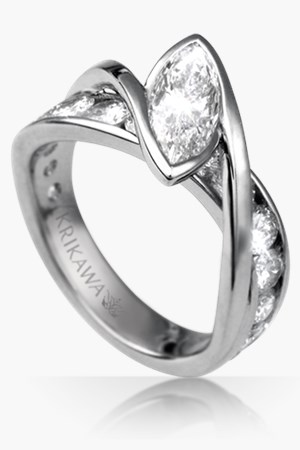 "Love is like a river, never ending as it flows, but gets greater with time. "
Sophisticated designs with radiant accent stones that are sure to dazzle.
Shop Modern Sparkle Collection
Modern Three Stone Engagement Rings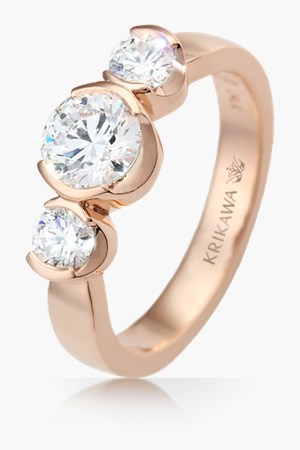 "We love the things we love for what they are. "
Triple the brilliance, triple the beauty with a Three Stone Engagement Ring.
Shop Three Stone Collection
What will Your Dream Ring look like?
Learn:
Three Ways to Build a Ring >
Our Easy Fool-Proof Process >
Why Krikawa >
Get help buying with our complimentary concierge design service.
Email
now or call 1-888-krikawa