DESTINATION TUCSON
Places to Visit During Your Stay in the Old Pueblo
Positioned in the heart of historic Downtown Tucson, Arizona, the Krikawa Custom Jeweler showroom is centrally located to some of the city's greatest attractions! For a full list of shops, restaurants and attractions in our neighborhood, visit
Downtown Tucson Partnership
.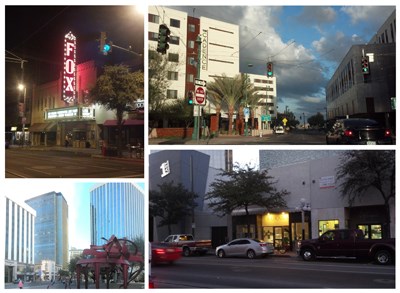 Tucson Area Attractions
Restaurants in Downtown Tucson
Lodging
Beautiful Destinations
Disclaimer: Please be aware that we are not responsible for the content or privacy practices of other sites outside of the krikawa.com Internet domain. We encourage our users to be aware when they leave our site and to read the privacy statements of any other sites that may collect information.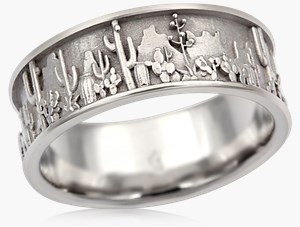 About Tucson
Inhabited for millennia by the Tohono O'odham and their predecessors, the present-day city of Tucson traces its origins to 18th Century Spanish America. The Spanish Army, aiming to secure their notional territory against Apache incursion, established the Presidio San Agustín del Tucsón in 1775; this small military outpost was the nucleus around which the city of Tucson came to flourish. A partial restoration of
the old Presidio
is just a five-minute walk from the Krikawa studio!
Upon Mexican independence, Tucson would become one of the northernmost cities in the state of Sonora, passing over to American control in 1854, the last territorial expansion of the contiguous United States. Tucson was Arizona's largest city until the early twentieth century and served as the capital of Arizona Territory until 1889.
Today, Tucson is a diverse and thriving city, drawing upon centuries of indigenous and Hispanic culture, and welcoming thousands of new residents each year from the United States and abroad. Like our friendly rival city to the north, Tucson has become one of the fastest-growing cities in America, while in our case retaining a laid-back Southwestern charm.
Although we at Krikawa have developed an airtight system for designing and delivering custom jewelry for our customers all over the world, we are proud of Tucsonans. If you are able, we would be thrilled to welcome you to our downtown studio.
Click here
to schedule your appointment—we look forward to seeing you soon, and hope that you'll stick around a bit to experience all the city and region has to offer!