RING SHAPE CHARTS
For Communicating About Your Custom Ring
Cross Section

Customize the shape of your ring profile. "B" is our standard profile (second from the left); it is comfort fit next to the finger and gently rounded on the outer edge.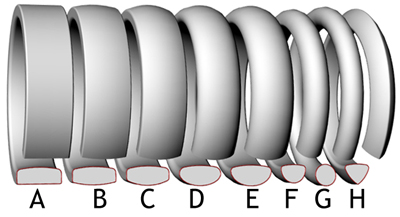 A. Flat
B. Standard
C. Heavy
D. Oval
E. Half Round (5mm)
F. Half Round (3mm)
G. Round (2.5mm)
H. Knife Edge
Finger Hole Profile

What shape will your ring's finger hole profile be? The inside of our rings are all comfort-fit, but the outside can be shaped like shown:
Round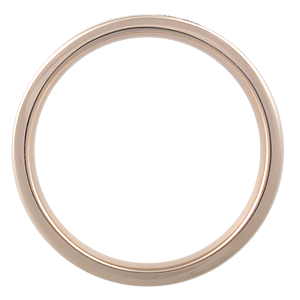 Our most common finger hole profile is a traditional circle

European Shank
The base of the ring is slightly squared-off and flat
Great for top-heavy rings because they add extra weight
Squared Shoulders

The top half of the ring is slightly squared-off
Customize the angle of the shoulders
Square/Cushion

The shank is softly squared at each corner
May be wider at top, or perfectly symmetrical
Wedding bands can spin freely around the finger
Custom Shapes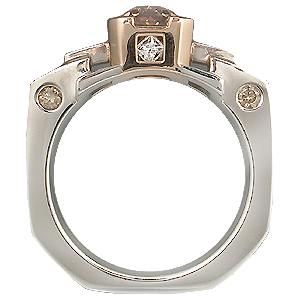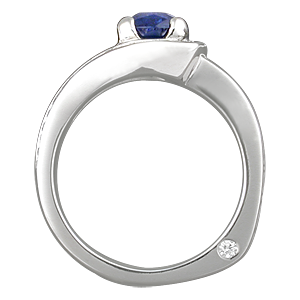 Many of our ring designs have one-of-a-kind finger hole shapes
We offer computer renderings with different views, including the finger hole profile, for new designs!