This time, your gift will top all others. A gorgeous, lovingly handcrafted piece of jewelry art simply cannot be topped. Jewelry gifts remain the most sentimentally loved gifts, ones that are kept and remembered for a lifetime.
Best Gift Ever? A Krikawa Gift Certificate!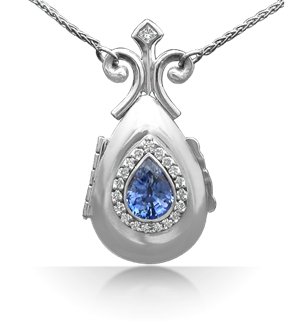 The Perfect Way to Say, I love you.

Jazz up your classic design at Krikawa! With a unique stone the color of the ocean where you met, or perhaps a personal symbol hidden inside the piece, you can create jewelry that is more than meets the eye.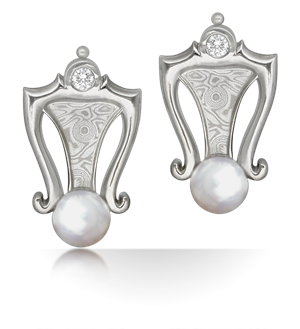 Give a gift that really says I love you. Your love is worth more than a mass-produced, off the shelf stock item. Have it made to order at Krikawa.
Shop Jewelry Gifts
Mokume-Gane Jewelry by Krikawa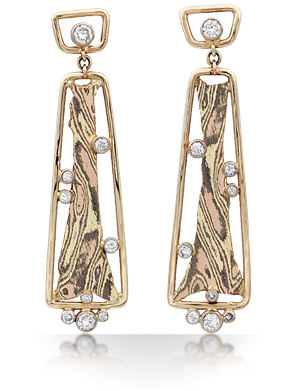 Swirled mokume gane makes the very finest anniversary gift. Me plus you equals us; mokume gane is the ultimate married metal.
Shop Mokume Jewelry
Mokume Jewelry
: Ready to Ship
Mokume Engagement Rings
: Ready to Ship
Mokume Wedding Bands
: Ready to Ship
Krikawa Jewelry: Ready to Ship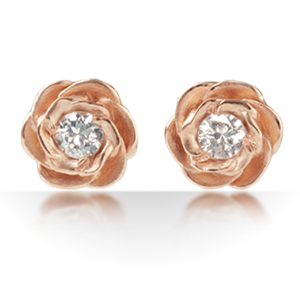 Choose from a collection of fine jewelry that Krikawa goldsmiths have already made.
Shop Krikawa Ready Made Collection
Diamond Studs
Unique Earrings
Engagement Rings
Wedding Rings
Estate Jewelry
Foodie Charms
Krikawa Fine Jewelry: Made to Order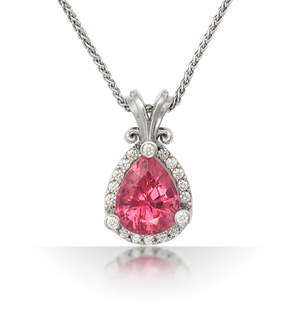 Your special piece will be handcrafted with the metal and stones of your choice.
Diamond Earrings
Diamond Pendants
Gemstone Pendants
Pearl Jewelry
Sacred & Religious Jewelry
Lockets
Custom Cufflinks
Family Jewelry
Mother's Rings
Men's Gifts and Jewelry: Ready to Ship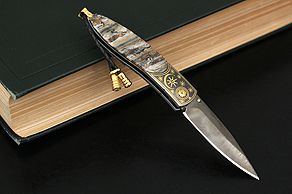 Looking to impress with something extra special? Feast your eyes on unusual materials like Damascus steel and fossilized mammoth tooth!
Shop Men's Gifts
Corporate Fine Jewelry: Made to Order
We've made pendants, pins and medals for philanthropic causes, schools, and large companies. Send us your logo or ideas, and we will make it a reality.
Get Inspired:
Corporate Jewelry
Nothing Says I Love You Better Than Krikawa
Get help buying with our complimentary concierge design service.
Email
now or call 1-888-krikawa