Unique solitaire Engagement Rings
The Unique Beauty of One Stone

With this ring, you promise a lifetime of love together. Each ring in this collection is handcrafted by Krikawa Jewelers with perfection. Each ring in this collection is handcrafted by Krikawa Jewelers with perfection. Whether you choose a style and have it made to order or one from our Available Now collection, know that it was made with love and care.
Unique Solitaire Engagement Rings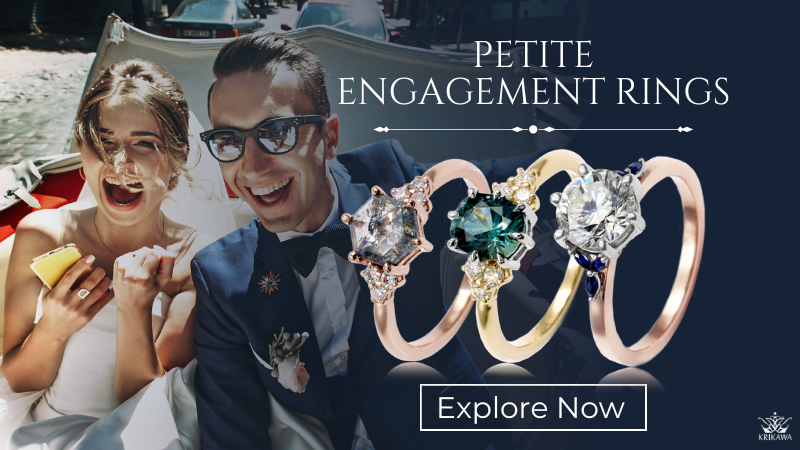 A dainty frame with a bold design! This collection of engagement rings celebrates stone clusters and twisted bands with petite size.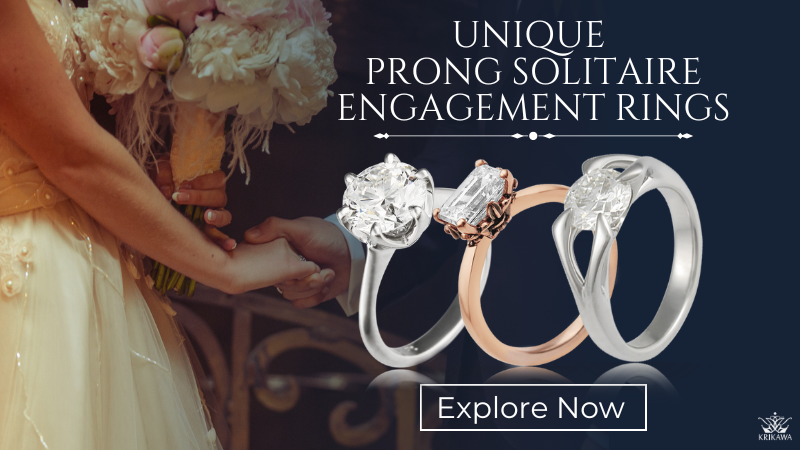 A timeless classic setting for engagement rings. The center stone shines bright with stylized prongs making these rings truly one-of-a-kind.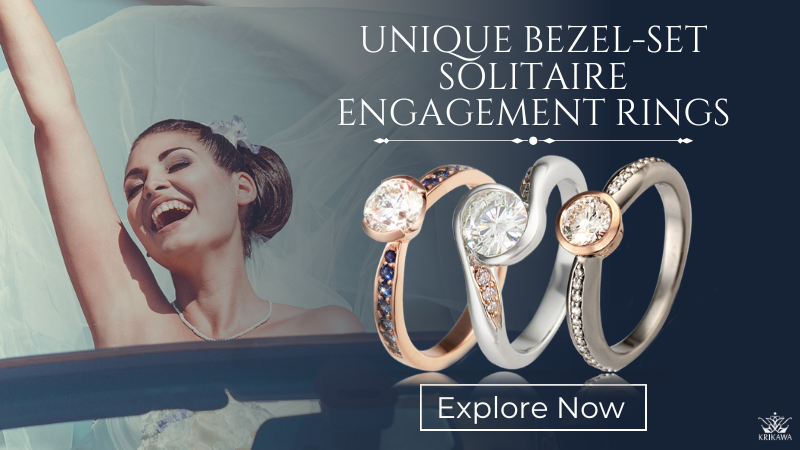 A brilliant stone enclosed by a metal frame. Think outside the box with swooping shades and embellished settings. These unique rings celebrate many styles while protecting the center stone.
---
Solitaire Engagement Rings
Solitaire rings mount a precious stone alone. These rings can be simple and timeless. Whereas other designs can have ornate carvings, unique profiles, and artistic settings.
Solitaire rings date back to the dawn of engagement rings. Starting in Egyptian times, a way to promise your eternal devotion to your partner. During this time they were made of natural materials. Romans started making wedding bands made of gold and other precious stones. Uncut diamond wedding rings were only worn by royalty. Southern Asian jewelers started adding cut gemstones of lesser quality diamonds. This started the iconic image of the pyramid-shaped gemstone with a flat top. The table-cut diamond started making its way across Europe with better-quality diamonds. During the Victorian and Edwardian eras, wedding bands started to become more ornate and lavish. The opposite occurred during World War II when the cost of jewelry was limited. A simple band with a small diamond stone was a luxurious expense then.
Today solitaire rings are very popular and adopted many different styles from history.
The prong setting is popular because the stone can have more light shine through it. The stone is held by prongs similar to gripping claws. These can be shown in many different shapes and sizes varying on the lavish style of the ring. Solitaire rings have at least four prongs and can increase due to the stone's shape and size.
A bezel setting is a center stone surrounded by a metal frame. This is the most protective style that prevents chips or fractures on the center stone. Any shape of the stone can have a bezel setting. Some bezel styles include Semi-Bezel. Partial bezels are popular because more light can shine through while remaining protected.
Ask our friendly designers to help create your timeless look. Book an appointment today.
What Will Your Dream Ring Look Like?

Get help designing.
Take this Quiz or Meet Your Ring Design Consultants
and prepare yourself for the experience of a lifetime.

Or, explore our complete
Unique Engagement Ring Collections:
Nature | Vintage | Modern
Unusual | Sculptural
Luxury | Classic