cool Men's wedding rings
For the Hero and the Lover


You can be a superhero, and your ring can tell the story of the lover and the hero. This is the ring you'll wear every day. It is your statement of power and love. Just like a hero's shield, mask, and/or cape, it is a crafted work of art that announces your presence.

Shop Men's Cool Wedding Rings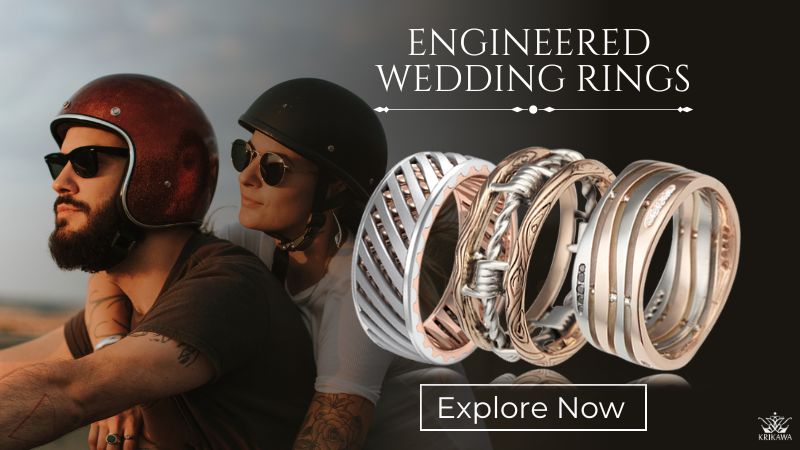 Make a statement with a cool, different, or technically marveling wedding band. Showcase your creativity and style with one-of-a-kind wedding bands.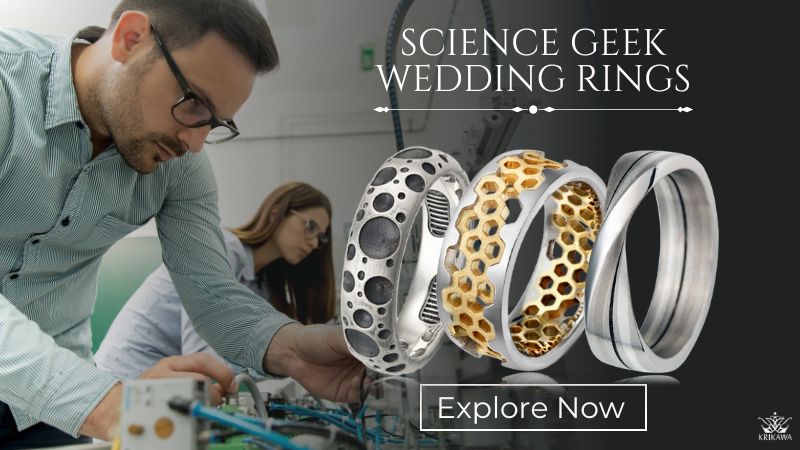 Our collection of "Geek" wedding rings is masterfully handcrafted, engineer-designed, and astronomer-approved. The wonders of science, mathematics, and space invigorate your left and right brain.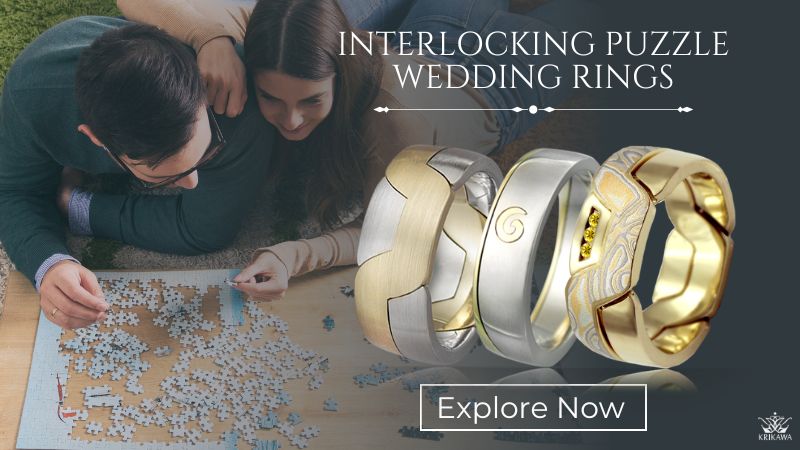 Choose a complex puzzle ring that interlocks, a symbol of your avowed affection. Each section is elevated by its complementary part, clarified, given context, and strengthened.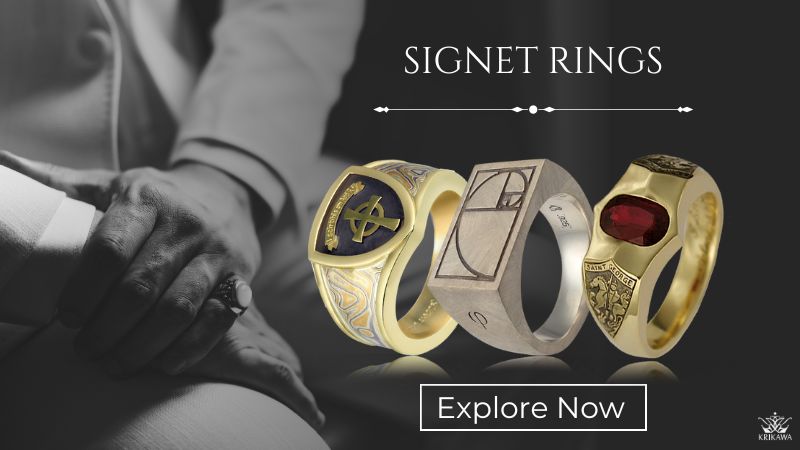 Once a staple of any noble gentleman's wardrobe, signet rings have a rich history as a form of personal signature. These honor the family crest with hand-c
arved inscriptions and beautifully sculpted profiles.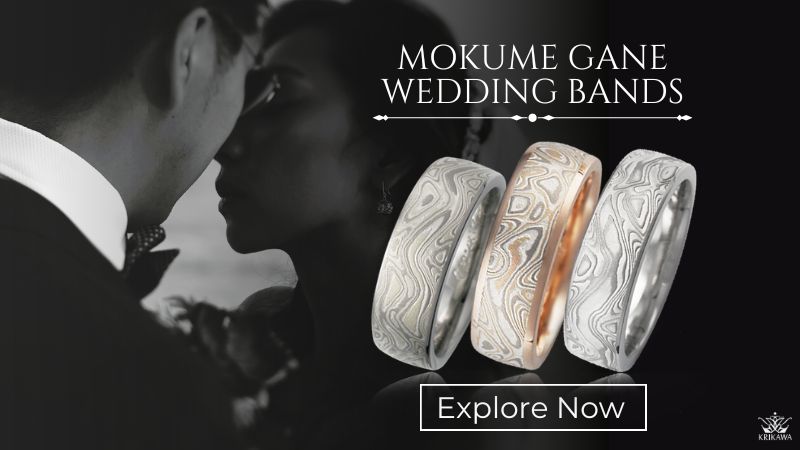 Showcase a striking designed ring with a Japanese method of folding precious metals. Choose from our EIGHT mokume gane flavors and personalize it with diamonds, gemstones, or symbols!
Love the natural majesty of the mountains? Choose your favorite mountain range and we will hand-carve it into your wedding ring! This captures that special place that tells your love story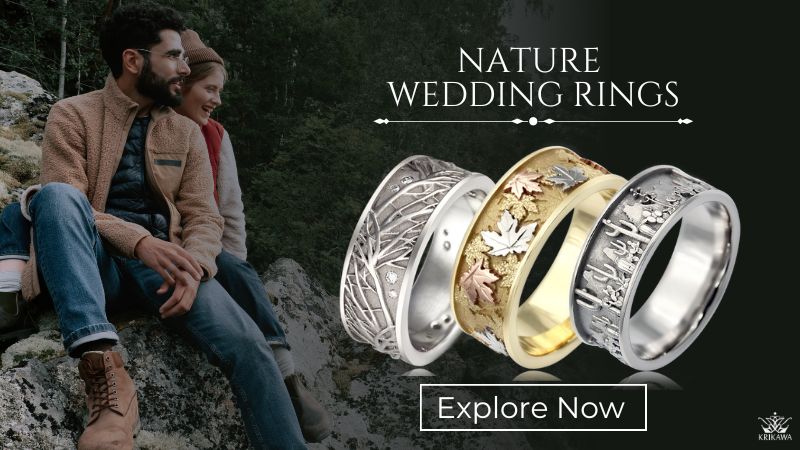 From leaves to vines, bark to trees, choose the nature wedding band style that suits you best. Delicate hand-crafted leaves are bordered by sturdy rails bringing a balance to nature.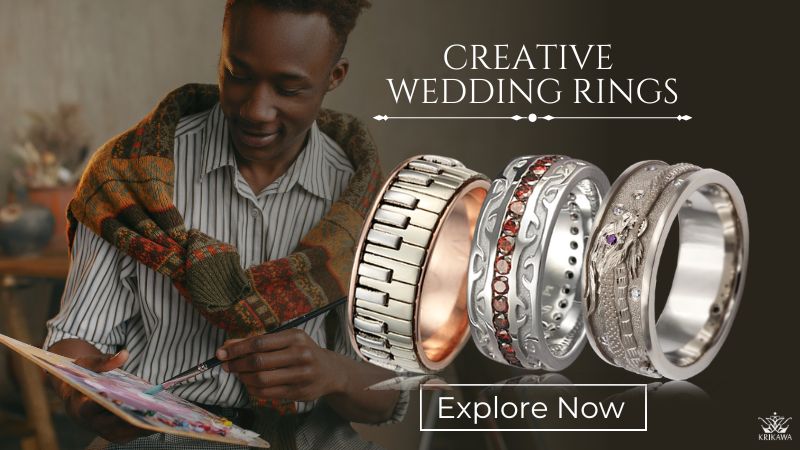 Our creative and artistic wedding bands just might blow your mind! Sculptural rings of fantasy and music. Meticulously designed patterns of creative patterns and designs.
What Will Your Hero's Ring Look Like?
You are the hero of your own story! In many heroes' journeys, there are symbols that help them stand out. The profile and style of your ring may seem like small details, but these can celebrate what makes you stand out from the rest. Just like a superhero's symbol over their chest, your wedding band can be the same. Many stories focus on color and shape to give a character a backstory. Your choice of ring profile, gem shapes, precious metals, and colors to tell your story.
Contact our Design team to tell your story!
At Krikawa, we believe in love.
Our background is not mass production.
Our background is in art, design, and engineering.
We've always made rings one at a time and we'll do it for you.
Your love is unique and your ring should be too.
Get help buying with our complimentary concierge design service.
Email
now or call 1-888-krikawa
and Experience the Art of the Ring