NATURE ENGAGEMENT RINGS
GREEN RINGS IN MORE WAYS THAN ONE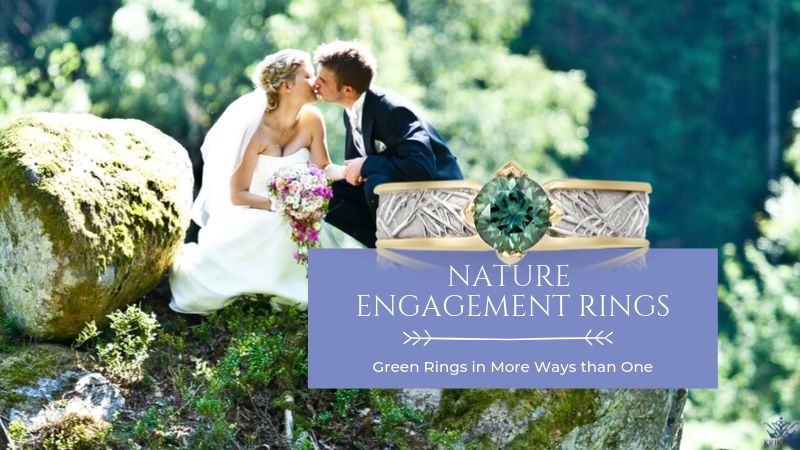 Explore our Nature Engagement Ring Collections:
---
This intricately sculpted flower collection explodes with bouquets of roses, poppies and daisies.
Explore Flower Collection Now
Life is the flower for which
love is the honey.
---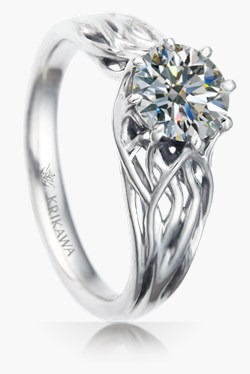 Arching branches embrace your diamond or gemstone, the eternal flowing tree of life to represent your magnificent love.
Explore Tree of Life Collection Now
Art is the tree of life.
---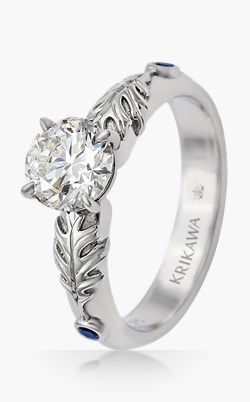 How does your garden grow? With winding vines and dancing leaves. Wear your garden with love.
Explore Leaf and Vine Collection
Beauty surrounds us, but usually we need to be walking in a garden to know it.
---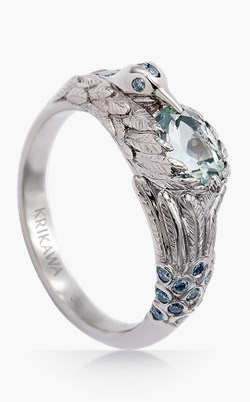 Butterflies, dragonflies, dolphins and hummingbirds gather together in harmony to bless your sacred union.
Explore Wildlife Collection
For small creatures such as we, the vastness is bearable only through love.
---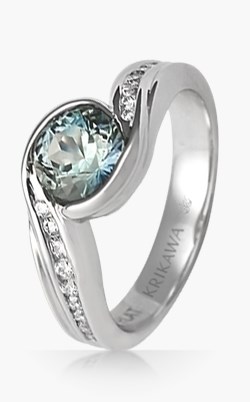 An endless sea of design possibilities and customization options awaits you with these ocean inspired engagement rings.
Shop Ocean Collection
"Every time I slip into the ocean, it's like going home."
---
Your Natural Symbol of Love
Walking through the forest, holding the hand of your loved one. A dragonfly flits by as a hummingbird gathers nectar. The sunlight sparkles on the forest floor, and the vines climbing the ancient trees dance in the breeze.

Whether roses or thorns, butterflies or branches, your ring can truly be a miniature sculpture, harnessing the beauty and grace of mother earth.

We've always made rings one-at-a-time, and we'll do it for you. Your love is worth more than a mass-produced, off the shelf stock item. Have it made to order at Krikawa, and experience a new obsession with jewelry.

Explore the all-natural possibilities!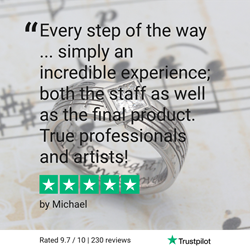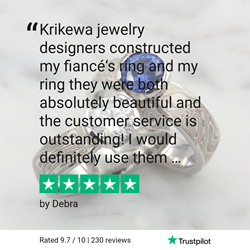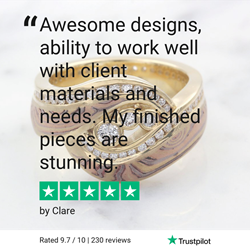 Why choose a nature inspiration for your forever ring?
A SHARED LOVE

Did you meet outdoors? Do you love to camp or garden? A wonderful reason to select an earth inspired ring is to represent a shared love between you and your beloved. Whether it's taking walks outside, or hiking the Himilayas, a ring with an earthy feel will be a reminder of the love that lays between you.
A STATEMENT OF PRESERVATION

Are you interested in preserving the wonderful expanses of nature that grace this beautiful planet? Do you have a regular practice of conservation, recycling, and general care of mother earth? A nature inspired engagement ring can symbolize how taking care of the planet is an important part of your shared lives.
BEAUTY BASKING
And finally, perhaps you just love to bask in the artistry and beauty of nature. There's no finer line, graceful swoop, or color palette that can be beat by mother nature herself. Whether it's an obsession with hummingbirds or dolphins, the energy grounding of trees, or the exploration of mountains that delights you, you'll love to wear a little piece of it on your finger as well.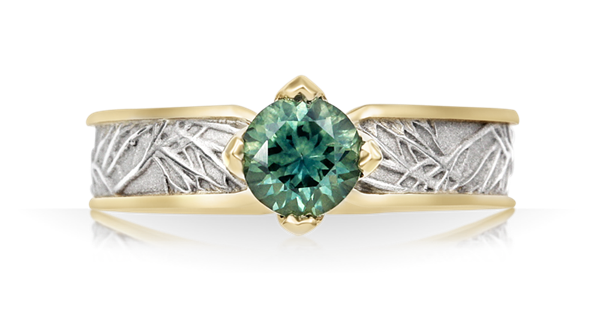 ---
What Inspiration Will Grace Your Finger?