Unique Wedding Rings and Bands
Create Your Own Unique Ring with an Expert.
Handcrafted with Precision.
Simply Stunning.
Explore Unique Wedding Ring Designs
Discover our top-selling and most beloved wedding rings and bands! If you desire something truly unique, our skilled artisans can create custom wedding rings that reflect your vision. We're dedicated to celebrating love, with our best-sellers ready to shine. Explore designs that have won hearts, each gemstone echoing tales of enduring love.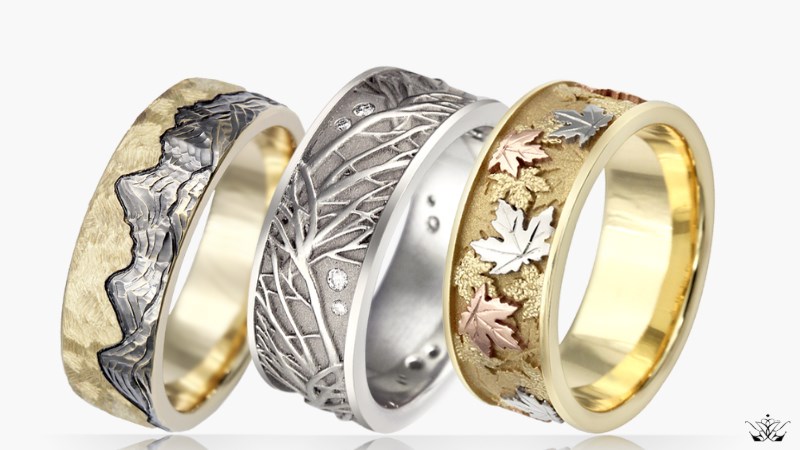 The unique sounds of nature come through in this exquisite jewelry gallery inspired by the mother herself. A tree of life with leaves and roots and creatures of the land, and sea lend inspiration.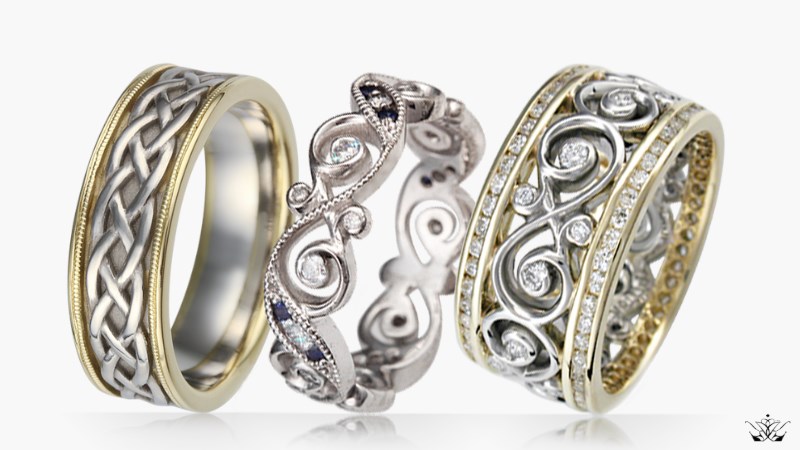 You know you are soul mates, for now, and forevermore. The fairy tale never ends with intricate and elegant infinity rings. Express your oneness with jewelry handmade for you. The perfect wedding set.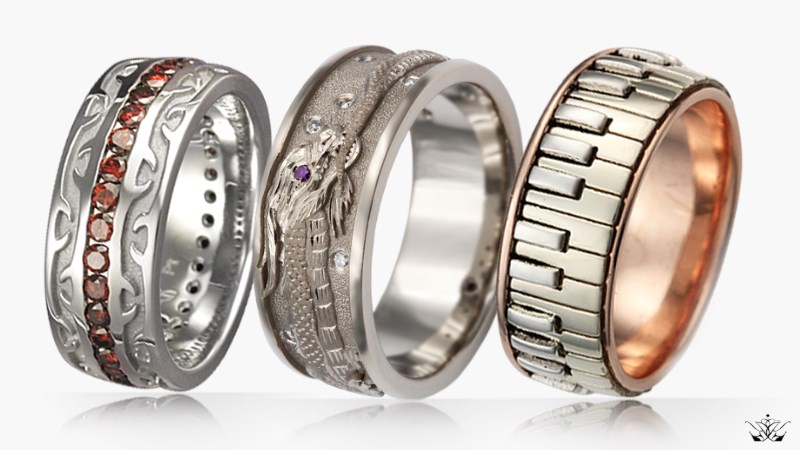 Masterfully sculpted one facet at a time, this sculptural expression reveals the true artistry and ability of the Krikawa Team to manifest that which makes your heart soar. Truly a brilliant gallery of unique wedding rings.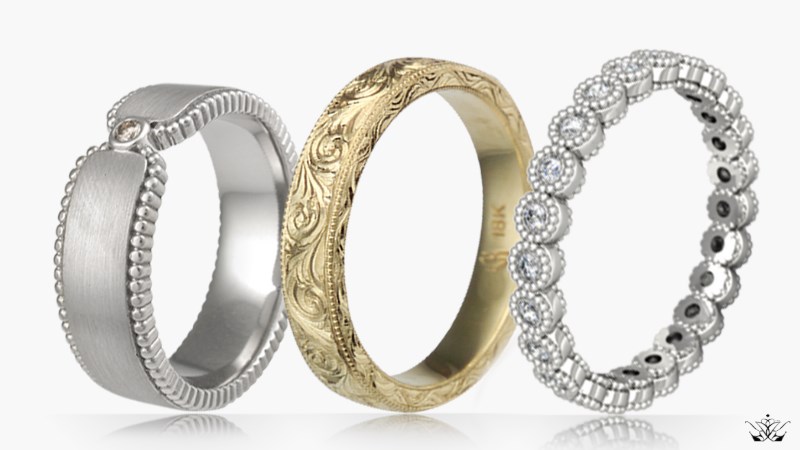 A reflection of the gorgeous lines and details of antique wedding rings, this collection will inspire your dream vintage wedding band, and we'll manifest it for you.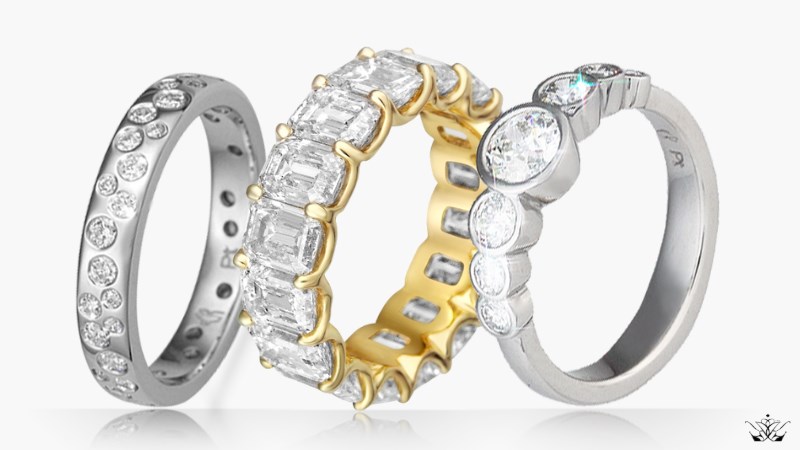 Even the most understated woman will not begrudge herself a diamond band. From simple to luxurious, these jewelry designs are sure to add sparkle to any ladies' finger.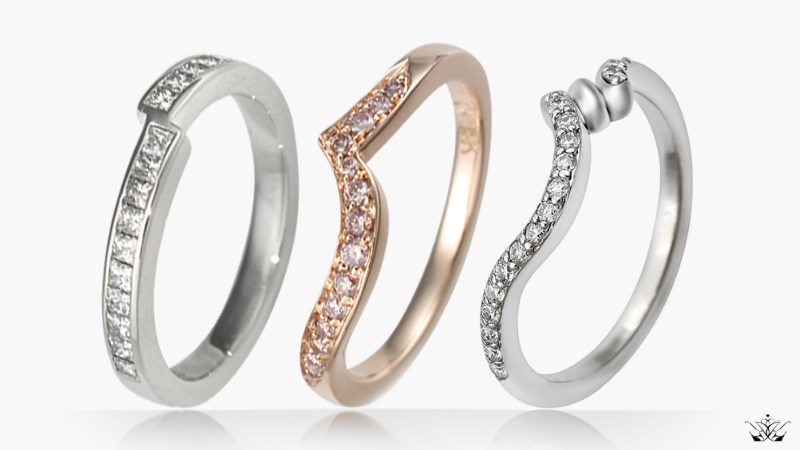 Whether you started with a Krikawa engagement ring or not, these bands are made to order to perfectly hug your unique engagement ring for a beautiful bridal set.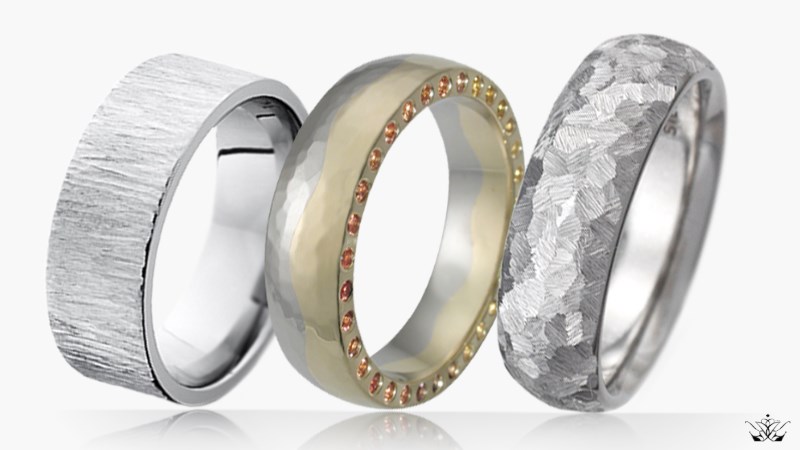 From truly ancient Roman looking to simply stone-washed, our unique textured wedding ring collection is rustic and ready for everyday wear.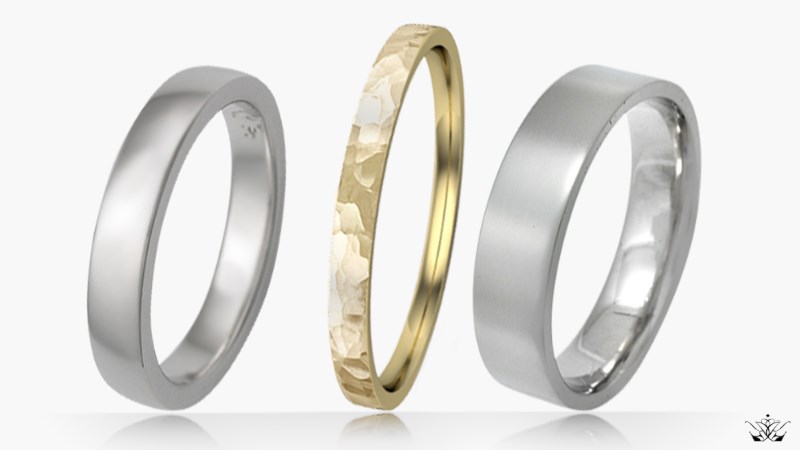 Even a plain wedding band doesn't have to be mass-produced. Pick your profile, width, size, and metal for jewelry perfectly customized for you.
---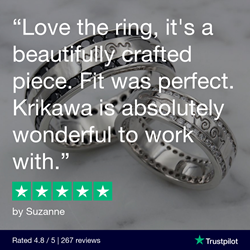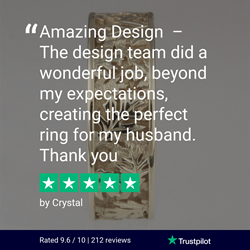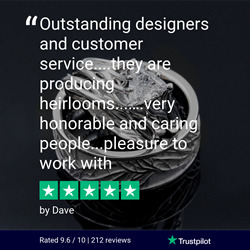 Enjoy the Journey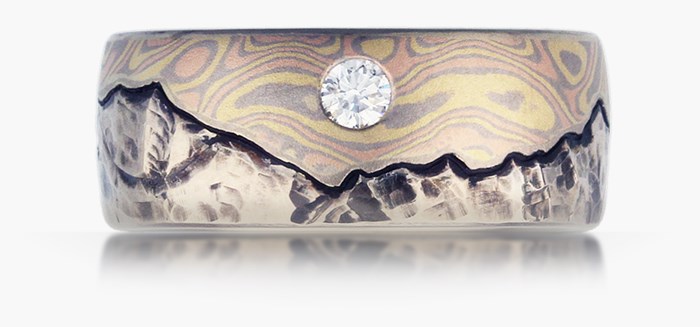 We understand that the unique wedding ring-buying process can be overwhelming.
That's why our caring and knowledgeable design consultants are dedicated
to helping you create unique wedding rings that tell your story,
for this lifetime and beyond.
Avoid being overwhelmed with the ring-buying process,
a promise backed by hundreds of 5 star reviews,
our 100% satisfaction guarantee,
and our fun and friendly expert design team.
Your unique wedding rings will be made to order, just for you.
With excellent design inspiration and expert design consultants,
you'll create rings that you'll love to look at for a lifetime.
Superb customer service is the cherry on top!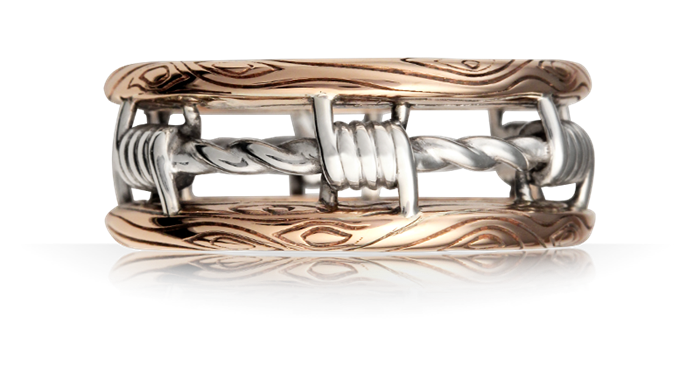 Your love is unique, and your rings should be too.
Each and every ring we make is carefully handcrafted to order.
Start with one of our portfolio designs or a concept from scratch,
and personalize your bridal set to your heart's content.
100% Satisfaction Guaranteed
After helping 10,000 couples from all over the world create original wedding bands,
our 5-star reviews for customer service and world-class design say it all.
---
What Unique Wedding Rings Tell Your Love Story?
Get help designing.
Take this Quiz or Meet Your Ring Design Consultants
and prepare yourself for the experience of a lifetime.

Or, explore on your own.
Unique Wedding Ring Portfolios:

Nature | Infinity Symbol | Creative | Vintage
Women's Diamond Bands | Curved and Contoured
Textured and Rustic | Plain Simple Bands