She's a classical woman with poise and grace. Simply elegant, she radiates beauty; yet like the pure reflection of a glassy lake, there is much more beneath the surface than meets the eyes.
Simple Elegance
Jazz up your classic design at Krikawa! With a unique center stone the color of the ocean where you met, or perhaps a personal symbol hidden inside the ring, you can create a ring that is more than meets the eye.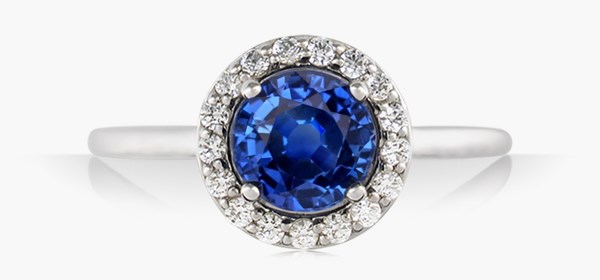 Blend time-honored tradition with state-of-the-art technology.
We've always made rings one-at-a-time, and we'll do it for you. Your love is worth more than a mass-produced, off the shelf stock item. Have it made to order at Krikawa.
Shop Classic Engagement Rings
Simple Solitaire Engagement Rings
"A simple 'I love you' means more than money. "
Make the gorgeous solitaire stone the focal point with these simple engagement rings.
Shop Simple Solitaire Collection
Classic Three Stone Engagement Rings
"There is no remedy for love but to love more. "
Triple the brilliance with three classic diamonds or mix stone colors and cuts.
Shop Classic Three Stone Collection
Classic Halo Engagement Rings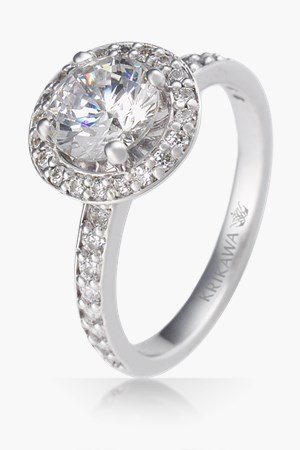 "A ring is a halo on your finger. "
A brilliant alternative to a plain bezel, the halo of smaller stones shimmers and frames the center stone.
Shop Classic Halo Collection
Split Shank Halo Engagement Rings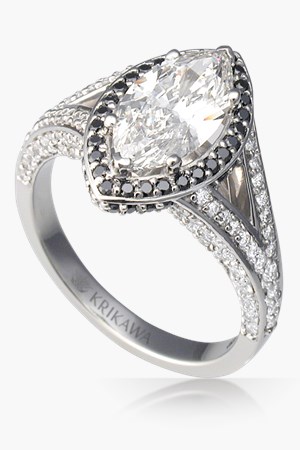 "Luxury must be comfortable, otherwise it is not luxury. "
As the band reaches up towards the center stone, it splits into two bands for a luxurious look.
Shop Split Shank Halo Collection
What will Your Dream Ring look like?
Learn:
Three Ways to Build a Ring >
Our Easy Fool-Proof Process >
Why Krikawa >
Get help buying with our complimentary concierge design service.
Email
now or call 1-888-krikawa