The startling artistry
and exquisite, meticulous craftsmanship of the Krikawa ring
is unlike anything she has ever seen,
and she feels transported to a fantasy land far away; a true princess.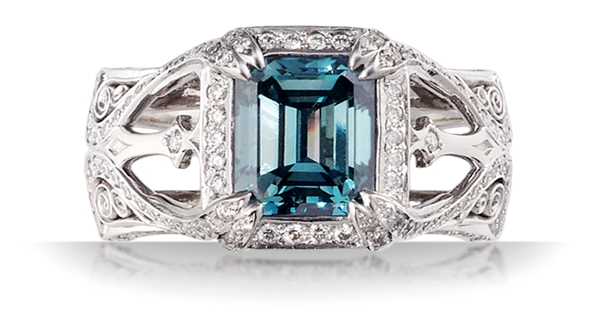 You don't settle in love, so don't settle for just any engagement ring.
We've always made rings one-at-a-time, and we'll do it for you. Your love is worth more than a mass-produced, off the shelf stock item. Have it made to order at Krikawa.
Explore Our Luxury Engagement Rings
---
Signature Luxury Engagement Ring Designs
Luxurious designer engagement rings that will draw the eye to the brilliant stones and intricate details. A stunning collection to inspire you and make your mouth water. Imagine yours in the gemstones and precious metals of your choice.
Explore the Luxury Collection
"People will stare. Make it worth their while. "
---
Luxury Three Stone Engagement Rings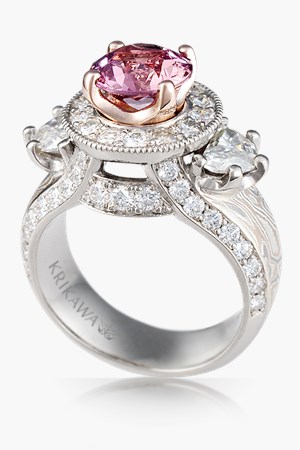 Frame your beautiful center stone with two more significant stones that add balance and sparkle. Whether you go for gorgeous color in the center flanked by two white diamonds, or add your favorite sapphire to the sides, your other jewelry will become green with envy.
Explore Luxury Three Stone Designs
"A thing of beauty is a joy forever: Its loveliness increases; it will never pass into nothingness. "
---
Celebrity Style with Large Center Stones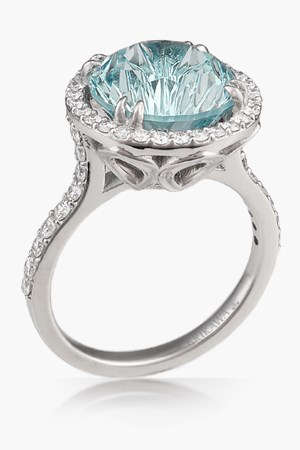 Enhance your large diamond or sapphire with a ring that shows of its best features. These unique designs are specially crafted to hold large center stones. Be your own celebrity, and celebrate your greatness.
Explore Large Center Stone Collection
"Think of all the beauty still left around you and be happy. "
---
Triple Excellent GIA Certified Large Diamonds

Your fine large white diamond with exceptional investment pricing
will be at your fingertips. Rest assured that our years of experience with
these rare gems will serve you well.
Natural Fancy Colored Diamonds

Whether you're searching for a rare, investment grade fancy color diamond,
a natural fancy pink or yellow diamond, or even a lab created blue diamond
for your luxury engagement ring, your diamond and gemstone specialist
at Krikawa will source your perfect stone from the finest gem dealers.
Top Gem Quality Rubies Sapphires to Die For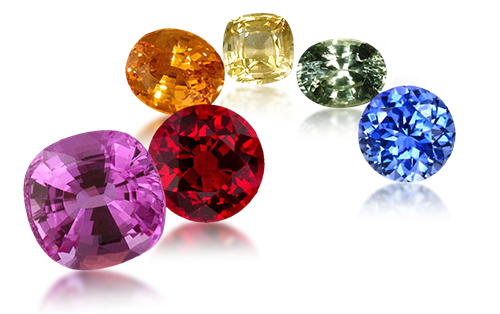 Dive into Krikawa's collection of the finest sapphires available.
From exquisite blue sapphires, to pigeon's blood rubies,
get prepared for the gemstone experience of a lifetime.
All gemstones are cut for spectacular light return, exceptional clarity,
and a full spectrum of rich and saturated colors.
---
The True Meaning of Luxury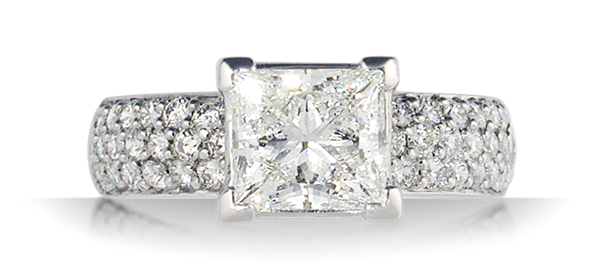 Too often we equate "luxury" with its imitators. Imitation luxury is easy to find—it gilds our consumer products with a thin layer of stardust and dazzles for a moment, a quick fix. Ultimately though, it debases the very products that it aims to elevate. In a market flooded with fabulists creating ersatz finery, finding true luxury becomes a greater challenge with each passing year.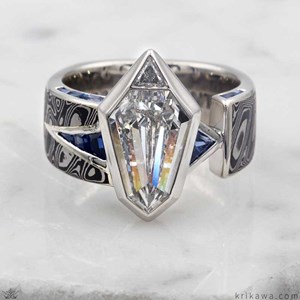 Luxury jewelry is an art form unto itself: Resplendent in the most precious gifts of metal and gems that our planet has to offer, and individually crafted by world-class goldsmiths and jewelers. Glamorous and enticing upon first impression, the craftsmanship of luxury jewelry rewards infinite reacquaintance. What truly sets a luxury piece apart is that it elevates not just its wearer, but all those whom it graces with its presence. It inspires admiration, appreciation, and awe, while projecting confidence and class. Design trends ebb and flow like the tide, but luxury is forever.
"Forever," like "love," is a concept that pushes the boundaries of human comprehension. Because you've decided to explore engagement rings, it's obvious that love's frontiers no longer constitute an undiscovered country for you. Before you embrace your perfect engagement ring, however, it is crucial that you also contemplate "forever"—for that is precisely the promise that your ring stands to make. The physical properties of precious metals and diamonds make them uniquely suited for a lifetime of wear; combined with the supreme craftsmanship of luxury design, these materials shine inherently with the symbolism of eternity. While our earthly sojourns are limited, the magic of marriage is that one couple's true love ripples eternally through the lives of all they touch. So now that you've reached our digital doorstep, it's time to ask yourself: Where will you find that perfect embodiment of your eternal love?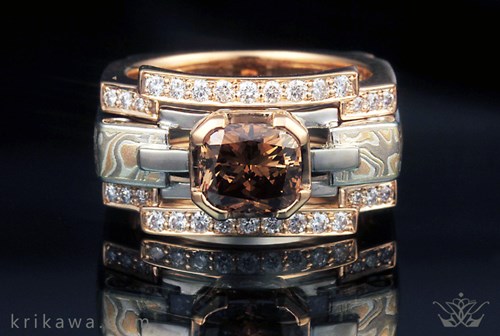 When you design a luxury engagement ring with Krikawa, you have the unparalleled opportunity to create a tangible artifact of the future that you share with your beloved. This piece is meaningful from the moment of your fairytale proposal, and only grows in meaning as its wearer travels life's path. A luxury ring symbolizes not just the love between two people, but that love's legacy as it reaches out to future generations. A luxury engagement ring is imbued with timeless value, both material and aesthetic, and this is precisely the value that defines an heirloom.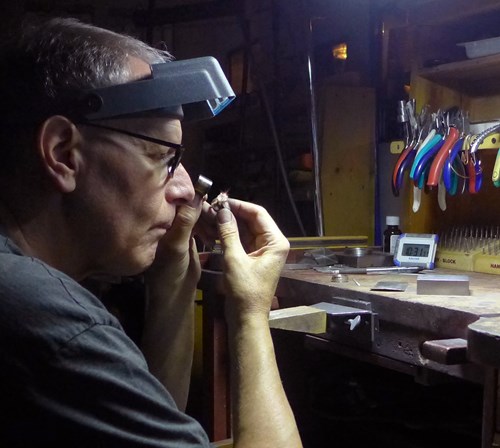 At Krikawa Master Jewelers, we are experts in luxury. Our studio is alive with purpose to create precisely the handcrafted heirloom-quality piece that you've always wanted—whether you knew it or not. While our workshop is state-of-the-art, short-cuts are an alien concept to our master jewelers. Meaningful luxury jewelry is the passion that unites our team of jewelers and design consultants, and we are so excited to help you create the most meaningful piece of jewelry that you will ever own.
---
What Will Your Dream Ring look like?
Learn:
Three Ways to Build a Ring >
Our Easy Fool-Proof Process >
Why Krikawa >
Get help buying with our complimentary concierge design service.
Email
now or call 1-888-krikawa