Ring Width Advice
What Does It Look Like?
Ring width is measured in millimeters, which can be hard to visualize for those of us accustomed to inches. Unsure of how wide of a ring to order? We can send you
sizing rings
in different widths to try on.
If you don't have a metric ruler around, you can stack pennies and nickels together to approximate how narrow or wide you want your ring to be.
What Do Different Millimeter Ring Widths Look Like?

Note: According to the
US Mint
, a penny is 1.52mm thick and a nickel is 1.95mm thick. Please keep in mind that this graphic is only a guide, and the total width of your stacked coins may vary upon the condition and age of the coins.
What Do Different Stone Sizes Look Like on Different Band Widths?
Ordering an engagement ring and not sure how wide your ring should be relative to your stone? Pictured below are some recommended stone sizes and band widths.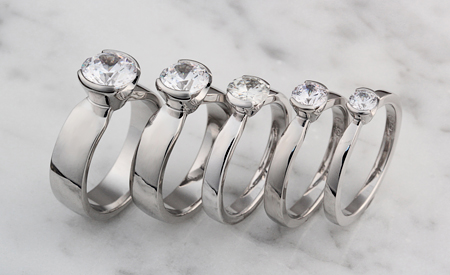 8mm diamond on a 6mm band
7mm diamond on a 5mm band
6mm diamond on a 3mm band
5mm diamond on a 3mm band
4mm diamond on a 2mm band


What Will A Certain Ring Width Look Like on My Hand?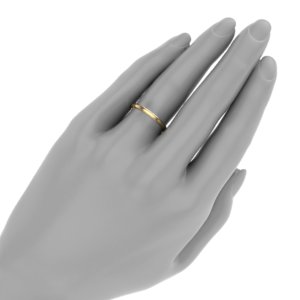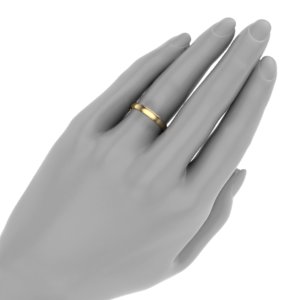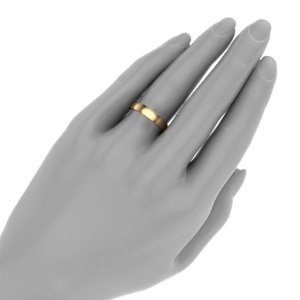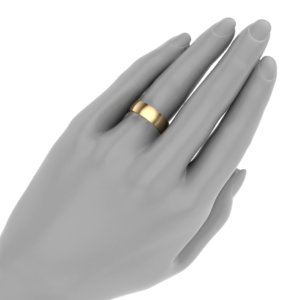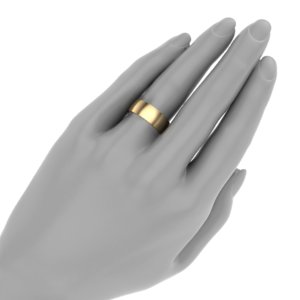 What Will Your Dream Ring Look Like?

Get help designing.
Take this Quiz or Meet Your Ring Design Consultants
and prepare yourself for the experience of a lifetime.