Our modern wedding rings have an understated simplicity. These bands are well-suited for the stylish man living in our fast-paced world. With strict attention to detail and understated design elements, these designs evoke an appreciation for art, technology, and modern comforts.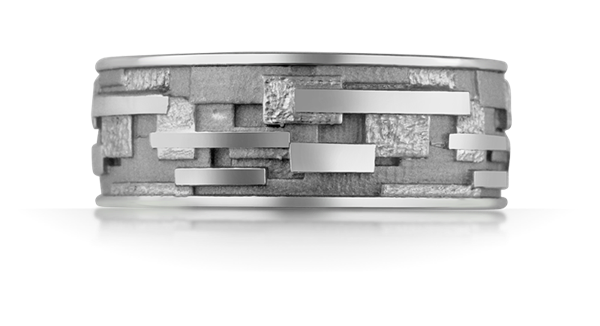 At Krikawa, we believe in love.
Our background is not mass-production.
Our background is art, design, and engineering.
We've always made rings one-at-a-time, and we'll do it for you.
Your love is unique, and your ring should be too.
Shop Modern Men's Rings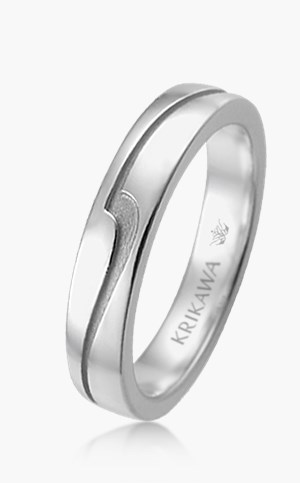 " Whatever the mind of man can conceive and believe, it can achieve. "
-Napoleon Hill
These artistic designs are perfect for the machinist or industrial design lover.
Shop
Modern Rings Collection >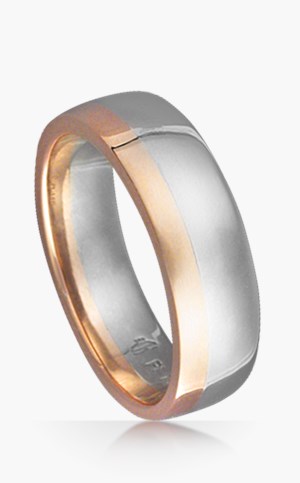 You mix a bunch of ingredients, and once in a great while, chemistry happens.
-Bill Watterson
A two tone wedding ring is the perfect way to combine two metals, in a stripe, a line, or just a hint of color.
Shop Two Tone Collection
>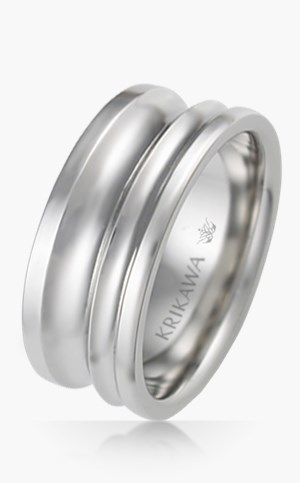 Every dimension is special.
-Jeffrey Lagarias
Machine lathing gives unique dimension and detail to an otherwise simple wedding band.
S
hop Machine Lathed Collection >
What Will Your Modern Ring Look Like?
Learn:
Three Ways to Build a Ring
>
Our Easy Fool-Proof Process >
Why Krikawa
>
Get help buying with our complimentary concierge design service.
Email
now or call 1-888-krikawa
and Experience the Art of the Ring