ANATOMY OF A RING
The Language of Krikawa
Learn to speak Krikawa. What dimensions are we talking about when we mention ring width? What part of the ring is comfort fit? Look no further to find out!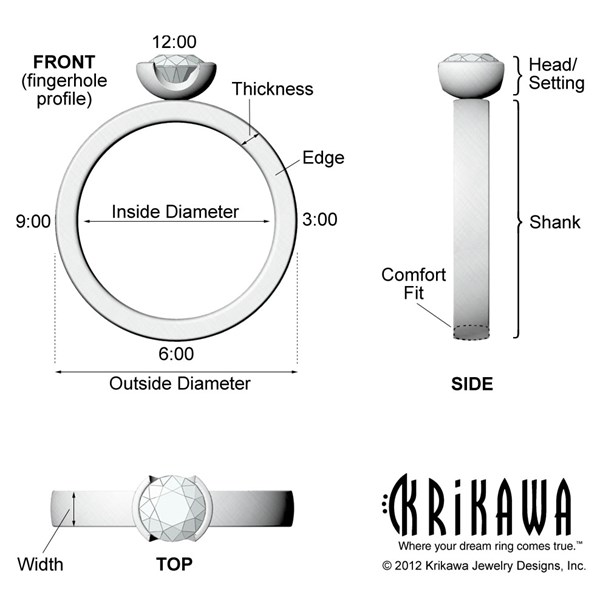 Comfort Fit:
A special metal band design that features a rounded inside edge for more comfortable constant wear. All of our rings are comfort fit.

Width:
A horizontal measurement. Any band or ring is measured across the widest area on the top. Settings are measured across the widest metal part, closest to where the center diamond is set. All measurements are approximate and refer to the widest part of the piece.

Shank:
The part of the ring that wraps around the finger, not including the head.

Head / Setting:
The metal basket that hold the center stone or solitaire in place.

3:00, 6:00, 9:00, 12:00, etc:
Used to describe positions on the front view of the ring. For example, "the channel of diamonds begins at 9 o'clock and ends at 3 o'clock."