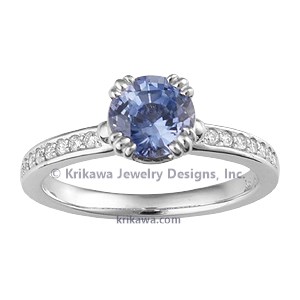 double-click image to zoom
RING SIZING
SIZE & MATERIALS
DELIVERY & RETURNS
Carved Leaf Pave Engagement Ring
This feminine engagement ring has a nature-like touch with curls at the base of the center stone which look similar to leaves. Like sitting in the garden in Greece near a waterfall, this ring will bring grace and style to any hand.

Embrace your love with the Carved Leaf Pave Engagement Ring, in your choice of metals and stones.

2mm wide.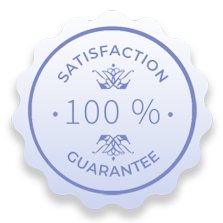 You'll be quite taken by our simple custom design process, dedication & our money-back satisfaction guarantee.
OUR CLIENTS LOVE US
"I'm very appreciative for the quick responses and information [on my repair]. Besides her great work and wanting to support an independent artisan, another reason I chose Lisa for purchasing a wedding ring was the level of comfort and personal care I felt when dealing with her. I'm glad to see that I still feel that way even though she has expanded her business (I bought the ring when Lisa's shop was still in the little [studio] behind her actual house). Thanks again."

Sam White Seattle, WA USA

"I finally received the ring about an hour ago and the only thing I can say is, Oh My GOD! The ring looks amazing, fantastic and any other word found in the thesaurus. The quality is incredible and I'm almost too excited for her to see it, I'm not sure if i can wait for the "right moment" to actually ask her rather than just pulling it out like, "HEY LOOK! "

Lou Schisler Sumper, SC USA