Diamond Ornate Infinity Wedding Band
Description
Say forever and mean it with an elegant Palladium infinity signs and 0.15 carats of accent diamonds 5 mm wide wedding band. Size 6.25.

This ring cannot be resized.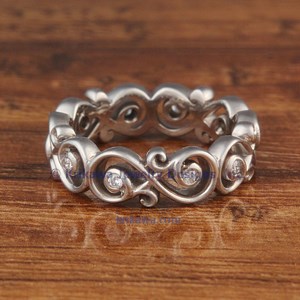 This item is ready to go without sizing.

Will it fit? If you need a ring to be re-sized before shipping, please contact us first, some rings can only be resized a small amount. A sizing fee may be charged and if the ring cannot be resized same day, we will provide you with an estimate of when we'll have your ring ready to ship.

*Please note that once a ring has been resized, the sale is final.
This item is ready to go and may be shipped today if the order is received before 2 pm MST (8 pm GMT).

We will ship fully insured via FedEx Two-Day for U.S. orders and FedEx International Priority for international orders.

With our 100% satisfaction guarantee, if you are not satisfied upon receipt, please notify us immediately.

*Please note, that if an item has been re-sized for you prior to shipping, the sale is final and cannot be returned for refund.
Build Your Ring

$2,580
$1,999
You'll be quite taken by our simple custom design process, dedication & our money-back satisfaction guarantee.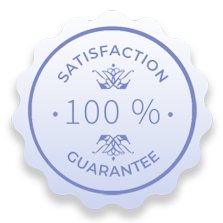 Notes From Our Wonderful Clients
"Buying something so important over the phone/internet can be frightening. However Lisa, Melissa, and Jackie will make sure that you feel confident and comfortable with your purchase. [Our mokume rings] are stunning and original! We are constantly getting compliments on them. Thank you Krikawa! You have fans, customers, and referrers for life."

Jeremie & Stacy K. Dallas, TX USA

"I received the ring yesterday, much earlier than I anticipated; thank you for you're help. The packaging was great, but the ring was stunning! I wanted to give my sincere thanks to you, Jackie, (and those I didn't get to meet,) for creating this beautiful ring. Thank you all so much! "

Blaine T. Coquitlam, BC Canada