designer cut gemstones
Unique Gemstones for Engagement Rings
Lapidary, the art of cutting, polishing and carving a gemstone, has been perfected by these amazing artists. Often creating patented cuts, exclusive to their studios, these lapidaries enhance the natural beauty of gemstones to get the most sparkle and shine from each unique stone. So if uniqueness is important to you, a designer cut gemstone may be exactly what you are dreaming of.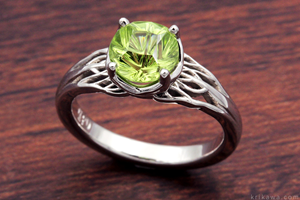 Using innovative gem cutting techniques, Larry Woods has a number of popular designer cuts, including the 'Medicine Wheel' cut. Using a combination of techniques, the round shape and precise angles give these gems their unique optical effect and appeal.
Learn More About Larry Woods >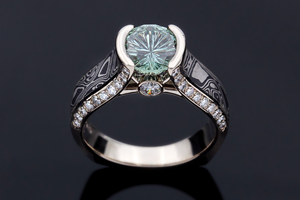 John Dyer is an award-winning master cutter and lapidary artist. We have been fortunate to place a number of his spectacular cut gemstones in our jewelry designs, the pairing of which resulted in stunning, one-of-a-kind pieces.
Learn More About John Dyer >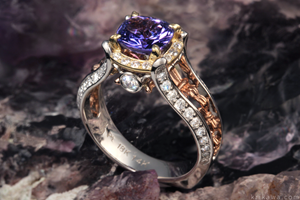 Mark is a self-taught lapidary artist who loves to develop new cutting-edge techniques within the lapidary field. His unique cuts are sought after by gem collectors and jewelers alike. You can own one of his designer cut gemstones, showcased in your custom jewelry design!
Learn More About Mark Gronlund >

What Color Will Light Up Her Eyes?
Search our database:
Gemstone Search Tool >

Get help finding your stone:
Take this Quiz >

Explore ring designs on your own:
Unique Engagement Ring Collections >