Our background is not mass-production.
Our background is art, design, and engineering.
We've always made rings one-at-a-time, and we'll do it for you.
Your love is unique, and your ring should be too.
Shop Unique Men's Rings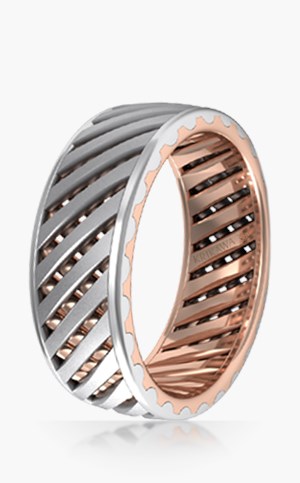 When you're curious, you find lots of interesting things to do.
Make a statement with a cool, different, or technically marveling wedding band.
Shop C
ool Rings Collection
>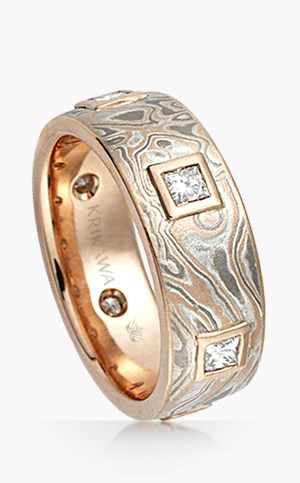 "My style is pretty clean, classic, and elegant, with some elements to make it a little funkier."
Choose from our EIGHT mokume gane flavors and personalize it with diamonds, gemstones or symbols!
Shop Mokume Wedding Collection >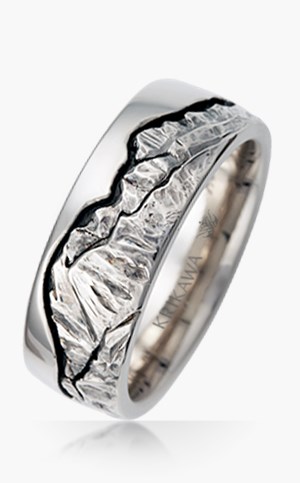 The mountains are calling and I must go.
Love the natural majesty of the mountains? Choose your favorite mountain range and we will hand-carve it into your wedding ring!
Shop Mountain Wedding Collection >
Science is a way of thinking much more than it is a body of knowledge.
For the engineer, scientist or geek in you.
Shop Science Geek Collection
>
"Every leaf speaks bliss to me,
fluttering from the autumn tree."
From leaves to vines, bark to trees, choose the nature wedding band style that suits you best.
Shop Nature Collection >
"The world is but a canvas to our imagination."
Our creative and artistic wedding bands just might blow your mind
!
Shop Creative Collection >
The art of simplicity is a puzzle of complexity.
Choose a complex puzzle ring that interlocks, a symbol of your avowed affection.
S
hop Interlocking Puzzle Collection
>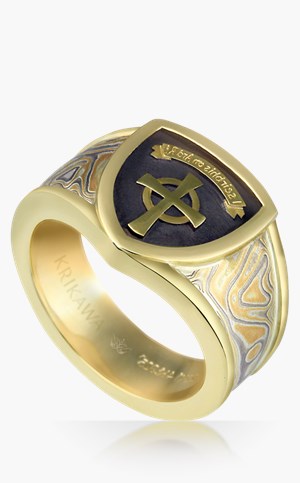 We all carry inside us, people who came before us.
Once a staple of any noble gentleman's wardrobe, signet rings have a rich history as a form of personal signature.
Shop Signet Rings
>
What Will Your Hero's Ring Look Like?
Get help buying with our complimentary concierge design service.
Email
now or call 1-888-krikawa
and Experience the Art of the Ring