PUBLIC SPEAKING & APPEARANCES
Lisa Krikawa Speaks on Business and Design
Lisa Krikawa enjoys sharing her wealth of knowledge and helping others create great results! She enjoys
business coaching
and speaking at various events. Contact her
here
to inquire about hiring her for your event!
---
March 2019
MJSA EXPO
New York, NY
"Where Does Custom Go From Here?"
As a member on the
MJSA Council of Custom Jewelers
, Lisa participated in a discussion about the various models of custom businesses—from traditional retail stores to virtual shops—and the experiences of the designers who own them: Their biggest mistakes, proudest accomplishments, and greatest lessons learned.
---
October 2017
Portland Jewelry Symposium,
Portland, OR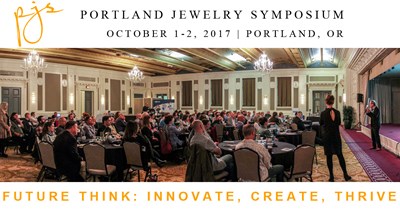 "Promoting Custom Design on Social Networks"
What does it take to build a social networking presence for a custom design business? What is it that connects with consumers, compels them toward you, and builds trust? Three custom jewelers, who are also master communicators, will share their insights, tips, and best practices. This session will also cover which social networks are best for conveying custom stories, what to do if you're not a natural-born communicator, and advice on building content, images, and video.
---
January 2017
MJSA: At the Bench and Beyond
Tucson, AZ
The Art of Communication 1: The Basics

It doesn't matter whether you're a bench jeweler, a designer, a salesperson, a store owner, or all of the above: At some point, your success will depend on how well you listen and communicate your ideas. In this session, Lisa Krikawa will share some strategies to help ensure that two-way communication flows smoothly. Learn about the basic personality traits, ways to identify them in yourself and others, and using that knowledge to hone your listening skills, adapt your presentation, and get your message across.

The Art of Communication 2: Practical Sketching

Whether you want to bring a design to life before your customer's eyes, or provide visual guidance to a CAD artist or model maker, one sketch is worth a thousand words. In this interactive demonstration, Lisa Krikawa will present an easy-to-master sketching method that not only communicates design concepts, but does it so accurately that you can use it to calculate gemstone weights. This is your chance to learn how to communicate through images.


---

October 2016
20/20 Vision, MJSA Confab
New York, NY
Lisa spoke on creating a vision for your company, how to create a plan, and drive on the path to success! Promoting her coaching business, garagejeweler.com, Lisa enjoyed sharing her passion for business and jewelry with other entrepreneurs and designers.




---

August 2016
PSI Seminar Presentation
Tucson, AZ
In this informative session on personal development, Lisa shared the important lessons she's learned about personal growth, and through stories and examples, discussed the benefits of taking on yourself to create your extraordinary life.


---
April 2016
Front and Center
Las Vegas, NV
In this three day weekend event, Lisa was voted into the top 14 most persuasive speakers out of hundreds of participants, and she earned the priviledge of speaking to a large audience about the dangers of excessive screentime in children.


---
March 2014
"Jewelry Box Blues? Turn Your Jewels Into Something You Can Use"

Lisa was invited to talk at the
Body and Sol Women's Expo
in the Tucson Convention Center. Her presentation covered different creative ways to transform your outdated gold jewelry or heirloom treasures into pieces of jewelry that work with your wardrobe and current fashion.
---
August 2013
Morning Blend
Tucson, AZ
Lisa made appearances on the Morning Blend on KGUN 9 On Your Side to talk about Krikawa's services like repair and redesign, diamonds and gemstones, and the Estate Show we hosted.
Watch a clip
.
---
May, 2013
Pricing Strategies for Custom Design at JCK
Las Vegas, NV
Lisa joined Gary Dawson, Jim Tuttle and Peggy Jo Donahue on the panel, "Pricing Strategies for Custom Design." From JCK.com:
With the exploding popularity of custom design, jewelers around the country are hopping on the bandwagon. But unlike with the sale of a finished piece of jewelry, pricing a custom design involves a detailed series of steps that includes all the costs involved, from the precious materials and the design time, to the costs of a bench jeweler or subcontractor's time to create and finish the final piece. How does a jeweler protect him- or herself from undercharging, while also hitting a sweet spot that gets the client to sign on the bottom line? Three highly experienced retail jewelers, who specialize in custom design, explain how they do it, and the systems they've created to ensure they make a profit!
---
April, 2011
The Dollars and Sense of Selling Custom Design
Smart Jewelry Show
Chicago, IL
Lisa will speak at the seminar "Dollars and Sense of Selling Custom Design" at this year's Smart Jewelry Show in Chicago. She will be joined by Joel McFadden (Joel McFadden Designs) and Jim Tuttle (Green Lake Jewelry Works). The seminar will be hosted by Kate Peterson of Performance Concepts. From the Smart Jewelry Show website: "Have a custom-design "rock star" in your store? If so,you've got a huge advantage over your competitors. Not only is custom jewelry a great differentiator, it is one of the most profitable areas of jewelry retailing today. Learn how to build your custom business in this panel discussion."
---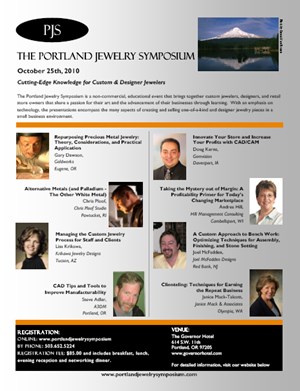 October, 2010
Managing the Custom Jewelry Process
Portland Jewelry Symposium
Portland, OR
The Portland Jewelry Symposium is an educational event for custom jewelers,designers, and retail store owners. Lisa gave a presentation titled Managing the Custom Jewelry Process for Staff and Clients. For more information about the speakers, visit
Portland Jewelry Symposium
.
---
March, 2010
Putting the "Custom" Back in Customer
MJSA Expo New York Panel
New York, NY
Lisa spoke at the seminar, Putting the "Custom" Back in Customer. The panel was moderated by Ron Mondillo, RAM Marketing. Lisa was joined by: Doug Kerns, Gemvision; Lee Krombholz, Krombholz Jewelers; and James Tuttle, Green Lake Jewelry Works. The discussion focused on the increasing consumer demand for customization and the technologies involved to enhance the modern customer experience.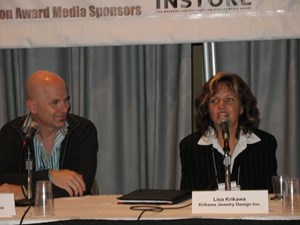 ---
February, 2010
Kyrgyzstan Jewelers Visit
International Training & Consulting, Inc. is a Tucson-based organization which hosts the Community Connections Program,"Development of the Jewelry Industry in Kyrgyzstan." This cultural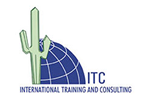 exchange and public diplomacy program is managed by the U.S. Agency for International Development (USAID) and administered by World Learning.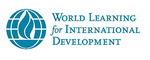 Krikawa was chosen to offer a glimpse of an American business to a small group of Kyrgyzstan jewelers. Lisa discussed jewelry-making technologies and business practices,and gave them a behind-the-scenes tour of our new space.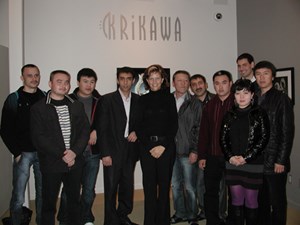 ---
February, 2010
A Top Notch Way To Micro Pave
AGTA GemFair
Tucson, Az
Lisa Krikawa presented A Top-Notch Way to Micro-Pavé, as a part of the MJSA live demonstrations, at the annual American Gem Trade Association GemFair. This is a pavé setting technique which, through the use of unique engravers, can set tiny diamonds and soft gemstones securely and accurately.Suitable for work on any scale, this technique can smooth production and help you to reduce quality control issues with your pavé bench operations.
---
May, 2008
Working With The Newest White Metal
Palladium Panel at JCK Las Vegas
Las Vegas, NV
Lisa was invited to participate on a panel sponsored by the Manufacturing Jewelers and Suppliers of America at JCK Las Vegas. Entitled The Latest on Palladium:Working with the Newest White Metal, the discussion consisted of industry experts talking about how to work with this newly popular metal, how to market it and sell it, and what to expect in the future. Other panelists were Daniel Ballard of Precious Metals West, Terese Frye of TechForm Advanced Casting Technology, Linus Drogs, AU Enterprises, and Stewart Grice of Hoover & Strong.
---
April, 2008
Lisa Krikawa Leads Workshop on Palladium
Los Angeles, CA
Lisa was one of four artisans who led workshops at Kraftwerks' 10th Annual Invitational Jewelry Manufacturing Seminar Series in Los Angeles on April 5. Focusing on presenting the "best of the best" jewelry craft techniques, Kraftwerks invites some of the jewelry world's finest to share and teach rare skills. Lisa's workshop was on fabricating with palladium jewelery.
---
June, 2007
Palladium Today: It's Place In The Market
JCK Las Vegas
JCK is the most comprehensive jewelry gathering in North America. Lisa joined a panel discussion called Palladium Today: Its Place in the Market. The panelists also included Daniel Ballard of PM West and Teresa Fryé from TechForm Advanced Casting Technology. Industry experts with hands-on experience discussed how to best work with this increasingly important metal.
---
July 15, 2006
The Art of Business: Conscious Survival
Tucson Parks and Recreation Business Class
Lisa addressed small business entrepreneurship in her class "The Art of Business: Conscious Survival."
---
October 16, 2004
Gold and Platinum Fabrication Class
Tucson Parks and Recreation
Lisa taught a gold and platinum fabrication class at Randolph Regional Recreation Center through Tucson's Parks and Recreation program. One of the assignments was to create a locket.
---
October, 2003
Running a Craft Business in the New Millenium
Tucson Parks and Recreation
Lisa gave a workshop titled "Running a Craft Business in the New Millenium" through the Tucson Parks and Recreation department. This two-day workshop covered: bookkeeping; inventory management; accounting;staffing;retail/wholesale shows; display; internet business; viability of product for internet; wholesale sites; promotion; listing; organizational bottomline profits; cost of sales; pricing; demand; what the market will bear;niche market; regions; research; business plans; and funding.