Custom Engagement Rings
AND CUSTOM WEDDING BANDS

Congratulations! This is one of the most amazing times in your life. Your engagement ring and wedding bands will be the most meaningful jewelry you or your beloved will ever wear. Here at Krikawa, you will find an enormous portfolio of designs that you can order to your specifications, be inspired by, or redesign.
How to Design Your Ring
|
How Your Ring is Made

A message to you from our founder, Lisa Krikawa: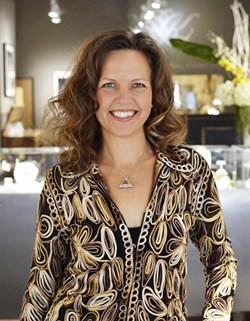 "If you are looking to create a unique wedding or engagement ring, you need look no farther. I understand how important your rings are, and how challenging the custom ring process can be. With over 10,000 custom rings made one at a time, my team has mastered the fine art of ring design, engineering, and goldsmithing.

"Yet most importantly, we are honored to be chosen to make your ring, we truly care about our clients, and we strive for impeccable written, spoken and visual communication. You don't have to take it from me, however; check out our hundreds of 5 star reviews. I launched this company from my garage over 20 years ago, and the 100% satisfaction guarantee I started with continues to this day. I take the responsibility of making sure that we hear you, communicate clearly, and in the end, create a ring that is artistically beautiful and exquisitely crafted; a ring fit to tell your love story.

"I look forward to helping you create your dream ring, too!"
With Love,
Lisa Krikawa

Create a Unique Ring From Our Portfolio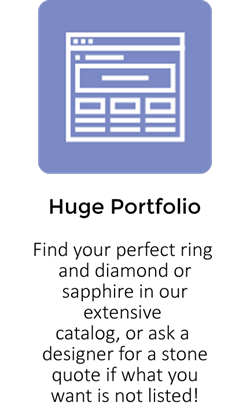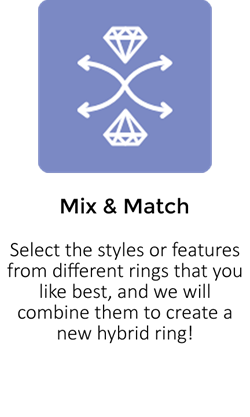 For inspiration, you can explore our huge selection of unique
wedding rings
and
engagement rings
.
A great way to get started is to browse the site for inspiration, and "favorite" the designs you love the most (by clicking the little heart). You can order a ring directly from the site, or you can inquire about a particular design if you would like pricing or customization.
Next, you can take our
comprehensive ring quiz
, which asks many of the questions we'll like to know in order to help you create your dream ring! We want to make it fun and easy, and this is a great way to get the ball rolling.


Design Your Engagement Ring From Scratch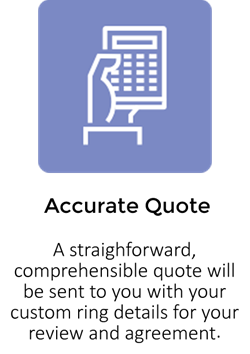 If you have an idea for a ring, whether you've sketched out a design on a napkin or just have the idea in your head, we can help. We've built thousands of rings from scratch, and you'll love the process!
What's the easiest way to get started? You can
Fill out this Comprehensive Ring Questionnaire
, which will provide just about everything we'll need to create your quote, or if you have a detailed document all ready to go, you can
Submit a Simple Request for Quote
. Alternatively, if you'd like to pick which of our amazing design consultants you resonate with most, you can go here to
Choose Your Ring Design Consultant
.
See the Making of Your Ring!
If you really love the ring creation process, you may also want to receive a custom book on the making of your ring! If you order the book with your ring, we'll document the process of the making of your ring, and show you all the steps we took to carefully hand craft it.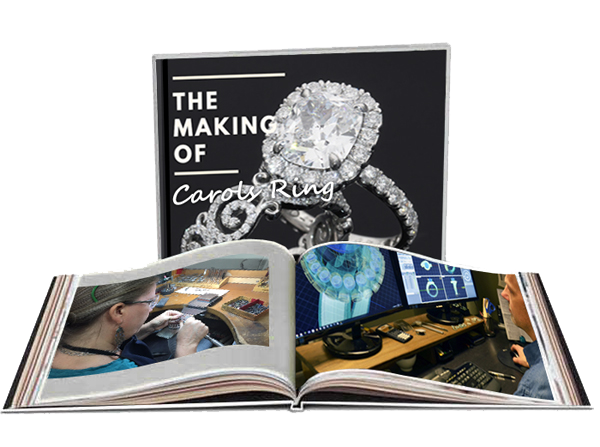 Next Step: See How
How to Design Your Ring >