ECO-FRIENDLY WEDDING AND ENGAGEMENT RINGS
Social Responsibility, Ethical Jewelry Industry Practices and Fair Trade
There is much going on in the jewelry industry these days related to fair trade, fair made, sustainable practices, and the green movement. Learn about our conflict-free diamonds, fair trade and lab-created gemstones, recycled metals, and support of non-profit organizations committed to protecting the environment.

Embracing the Responsible Jewellery Council Principles and Practices
Krikawa embraces the principles of the Responsible Jewellery Council's Code of Practices regulating responsible business practices when trading in diamonds, gold and platinum-group metals. We commit to integrating ethical, human rights, social and environmental considerations into our day to day operations, selection of vendors and supply chain partners, and decision making processes. This commitment reinforces consumer and stakeholder confidence in diamond and gold jewelry products.
Lab-Created Gemstones from Chatham
If you are looking for an
eco-friendly alternative to natural sapphires
, consider
lab created sapphires
from Chatham. No earth is moved in the creation of these gemstones, and they are optically and atomically identical to sapphires from Mother Nature. We have made many custom rings with lab-grown alexandrite, lab-grown emerald, lab-grown ruby, and of course, lab-grown sapphire.
Moissanite: Lab-Created Diamond Simulant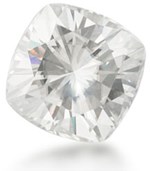 Moissanite
from
Charles & Covard
is an
eco-friendly alternative to diamond
. Its beauty rivals a diamond, and even better, it is more affordable. Many of our customers have ordered rings with moissanite.
Moissanite now comes in a variety of colors as well!
Fair Trade Gemstones from Columbia Gem House
Krikawa is proud to include
Columbia Gem House
as a preferred vendor. Our close association with them insures that all of our customers have the opportunity to purchase gems with a clear conscience. Columbia Gem House offers an exceptional variety of natural colored gemstones while strictly adhering to
The Quality Assurance and Fair Trade Gems Protocols
. Fair Trade Gems are closely tracked from mine to market to ensure that every gem has been handled according to strict protocols.
Recycled & Responsibly Sourced Metals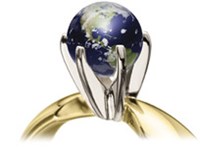 Krikawa is proud to provide responsible sourced metals through partnerships with suppliers who use recycled and responsibly sourced metals. Our partners also honor our duty as citizens of Planet Earth to ensure that your jewelry is made from the Earth's existing metal supply, i.e. from scrap metal purchased from jewelers and other refineries, and that any materials are responsibly mined.
Krikawa Named Social Responsible Jeweler by JCK Magazine

What does it mean to be
a socially responsible jeweler
? Lisa answers this question in Jewelers' Circular Keystone, the leading trade magazine in the industry. The September 2011 issue puts the spotlight on Krikawa Jewelry as
one of four innovative retailers
in the country.
To learn more about environmentally sustainable and ethically responsible practices in the jewelry industry,
read the full interview with Lisa
.
EARTHWORKS

Krikawa was pleased to present EARTHWORKS with a check for over $8000 as part of our One Percent for the Planet commitment. EARTHWORKS is a non-profit organization dedicated to protecting communities and the environment from the destructive impacts of mineral development, in the U.S. and worldwide. EARTHWORKS stands for clean water, healthy communities, and corporate accountability.

"We need a watchdog to protect the earth's resources and communities from mining, drilling, and digging -- EARTHWORKS is that watchdog. And EARTHWORKS gets results." --Mike McCloskey, founder

No Dirty Gold Campaign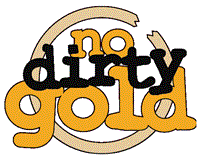 Krikawa proudly supports the No Dirty Gold Golden Rules. Just over 50 retailers have taken the first step towards more responsible sourcing of gold by declaring their support for the Golden Rules. These Rules represent social, environmental, and human rights criteria for more responsible gold production. The No Dirty Gold campaign encourages jewelers to actively pursue "cleaner" sources of gold.




Conflict-Free Diamonds from Canada
We are proud to offer Canadian diamonds, which are sourced from Canada's Northwest Territories and tracked through audited processes from the origin mine to polished stones. CanadaMark® diamonds follow strict environmental regulations, with a history of protecting the integrity of the land, water, and wildlife. Canadian diamonds include grading report, authentication card documenting the mine of origin, and have a unique tracking number that can be used for identification purposes. If you would like pricing on a specific shape and size, please email us.
JCK Fair Trade Conference, Las Vegas

JCK Las Vegas is the most comprehensive jewelry gathering in North America, with more than 3000 exhibitors and dozens of seminars. In early June 2011, attending of the DIVA awards as our guise, (we won first place for Platinum Wedding Set) Lisa, Jackie, and Susan spent six days in Vegas getting their fill of the industry.

At the 3rd Annual Rapaport Fair Trade Jewelry Conference, fair made jewelry was again a hot topic with industry veterans discussing the need for transparency in supply chain and standards for ethical sourcing practices. The impressive array of industry leaders included Sue Saarnio, US State Department who spoke on the current state of the Kimberley Process, Peggy Jo Donahue of Jewelers of America who gave an overview of the Madison Dialogue, and John Hall of Rio Tinto Diamonds on Rio Tinto's relationship with the Council for Responsible Jewellery Practices. More than a decade later, those early efforts continue to bear fruit, as nearly all parts of the jewelry supply chain embrace fair trade as the only acceptable norm.

Our many takeaways from that impactful conference, which still guides our decisions, our selection of suppliers, and our daily actions, can be summarized in the defining statement "Do No Harm."