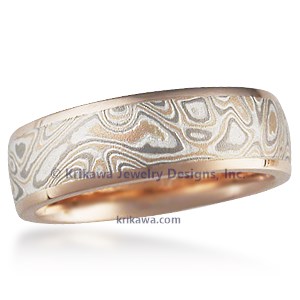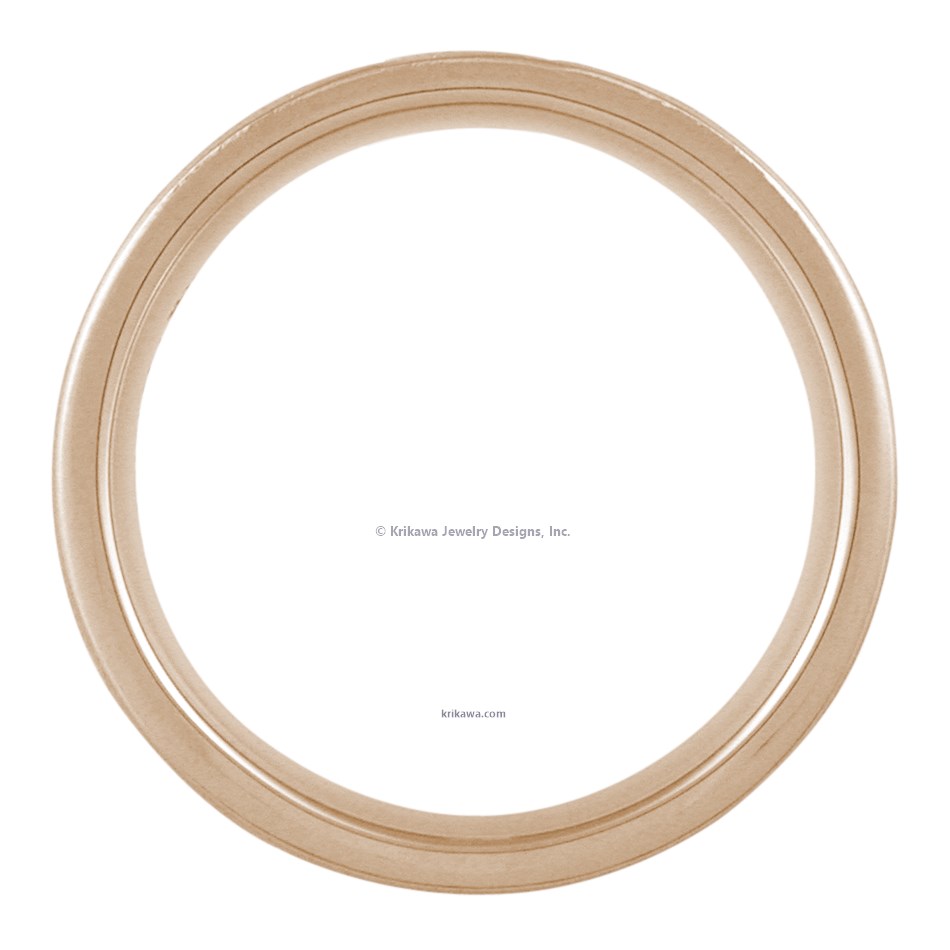 double-click image to zoom
RING SIZING
SIZE & MATERIALS
DELIVERY & RETURNS
Champagne Mokume Gane Wedding Band
This is a three color mokume that is made up of layers of 18 karat rose gold, 14 karat palladium white gold and sterling. The signature pattern exhibits refined contrasts, and the hue of rose gold yields a light and airy appearance.

Variations Of This Design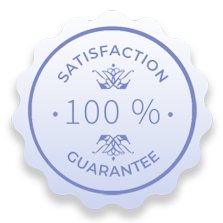 You'll be quite taken by our simple custom design process, dedication & our money-back satisfaction guarantee.
OUR CLIENTS LOVE US
"I finally received the ring about an hour ago and the only thing I can say is, Oh My GOD! The ring looks amazing, fantastic and any other word found in the thesaurus. The quality is incredible and I'm almost too excited for her to see it, I'm not sure if i can wait for the "right moment" to actually ask her rather than just pulling it out like, "HEY LOOK! "

Lou Schisler Sumper, SC USA

"I received the ring this morning. Just wanted to say that I am extremely pleased with the result. I will definitely recommend your business to my friends. Thanks very much for a painless buying experience. "

Louis Vaickus Cambridge, MA USA