About the Move Downtown
Krikawa Jewelry Designs Is Bigger (and Better) Than Ever!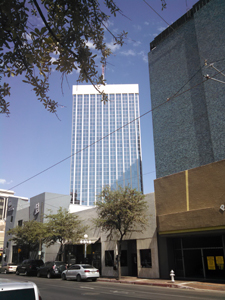 We've never been very good at playing follow the leader. In fact, we're pretty proud of the fact that instead of trying to keep up with the Joneses, we're more focused on creating beautiful custom jewelry for our extraordinary customers. So it's only fitting that when we decided to move into a bigger location, we turned the very concept of a jewelry store on its ear.
After years of planning, I'm thrilled to announce the new Krikawa Jewelry Designs, located at 21 East Congress Street, right in the heart of downtown. Though you can still rely on us as your source for one-of-a-kind, handcrafted pieces, we're also dedicating a portion of our store as gallery space to feature and sell works from local artists.
The first show took place on November 22, 2014. Titled "Local Flavors," it featured area artists—from shoe and hat makers to painters and photographers. There will also be jewelry (of course!), and styles run the gamut from Renaissance-inspired jewelry from an up-and-coming designer to diamond pave pieces from award-winning jeweler Erik Stewart.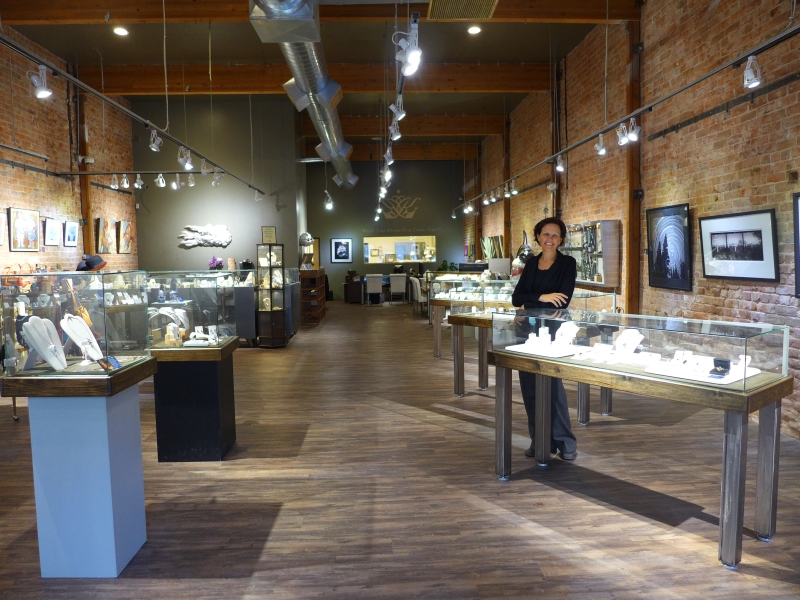 But as excited as I am about the new gallery, custom work is still very much a part of Krikawa. Since we now have more space available, we're able to beef up our offerings. Soon we'll start DIY jewelry design workshops. The first one up with be the Ultimate Wedding Band Experience, where you'll get to work with a designer to sketch out the ring, then meet with our modeler to create a profile. Two weeks later, we'll guide you as you finish, sand, texture or buff the ring so it looks exactly like you want.
I like to say that the new store is a one-stop shop: Come in for a pair of diamond earrings, say, or to repair a pendant, then stay and check out the amazing work from other local artists. Though such hybrid stores exist—in fact, Tucson had two that recently closed their doors—none does the kind of custom work that we do. Indeed, this new location is the marriage of two of my passions—jewelry making and art—and the realization of a dream I've had since I was in college. And I can't wait to share it with you!
--
Lisa Krikawa
Founder, Owner, Designer