SPINEL GEMSTONES
The New August Birthstone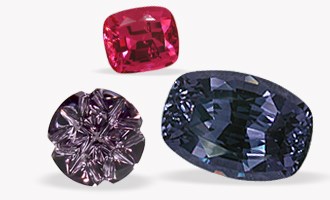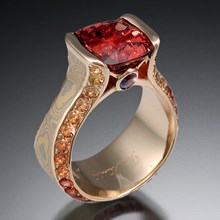 Long ago, spinels were confused by better known stones like ruby and sapphire. Some of the world's most illustrious "rubies" are actually spinels, such as the the center stone in the British Imperial State Crown known as the Black Prince's Ruby. Modern technology has helped labs to identify spinel correctly, but it remains largely unrecognized by the general public.
Spinel is a transparent gem that occurs naturally in a wide range of colors, including orange, red, pink, purple, violet, blue (on rare occasions, even green and color-change!). Blue spinels are often grayish, but the best are a deep rich color that make you want to dive in and swim around! And the reds can rival fine ruby! Though top quality red spinels are not inexpensive, they offer the look of natural ruby at a fraction of the price.
Excellent Durability for Engagement Rings
In addition to its amazing and attractive colors, spinel is a durable gem that is suitable for daily wear in any type of jewelry, and is popular with clients who like beautiful and unusual gems.
Beautiful Blues and Purples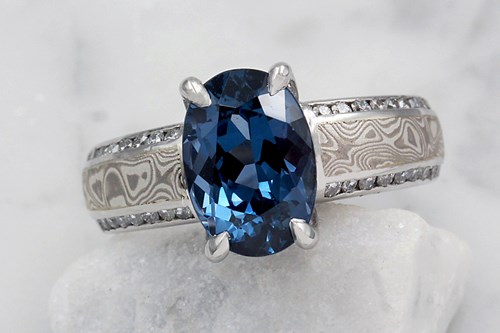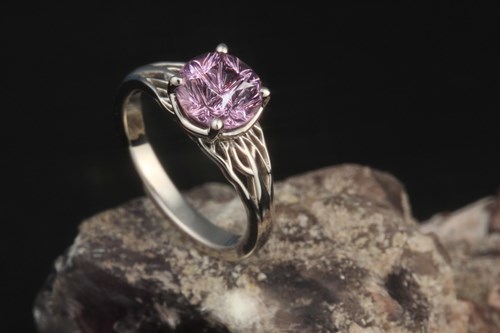 Gorgeous Tones of Red to Pink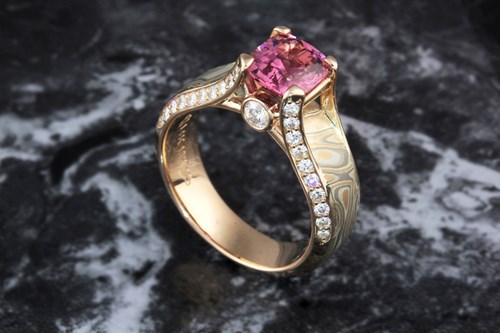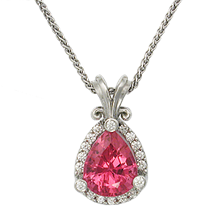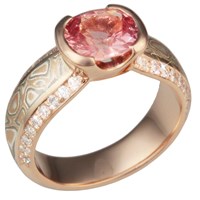 Many shapes and sizes are available, including designer cuts like the ones by
Larry Woods
!