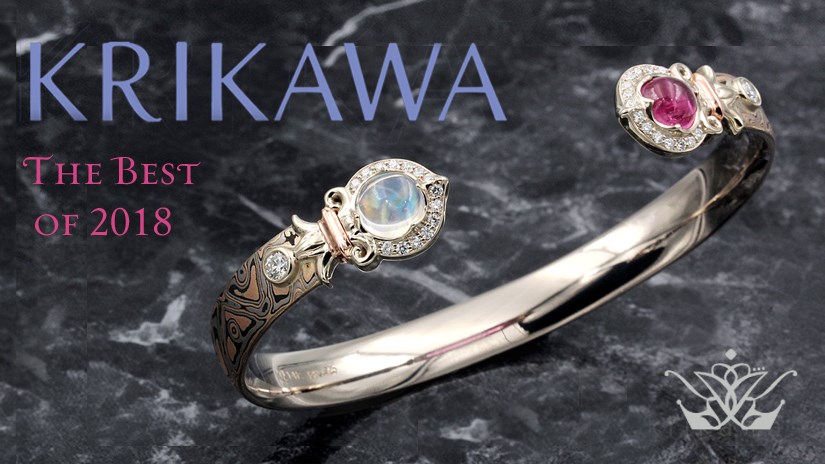 The Best Jewelry of 2018

LISA

2018 has been a beautiful year in many ways. While I was working on our monthly newsletter for our Labor Day special, I was trying to pick my favorite images for the email, and I had a really hard time! So I decided to put together a curated collection of my favorite images from the past year. Here's a shout out to our most phenomenal in-house photographer, Michelle! I'm grateful for HER art as well! If you enjoy this, let me know in the comments below :-)

The finest mokume gane rings on the planet (I'm unbiased of course!).

We'll start with four very beautiful mokume ring designs, from the extreme to the classic.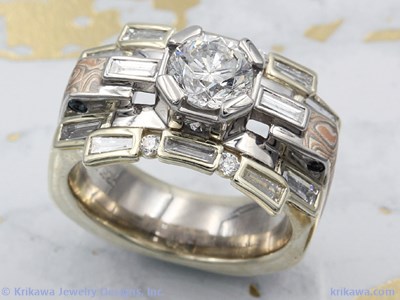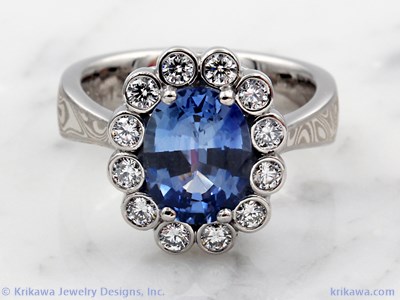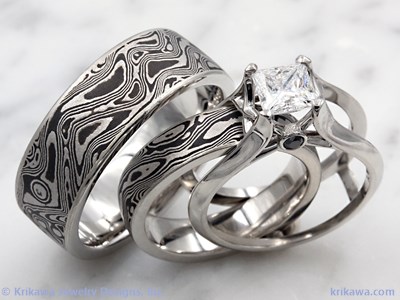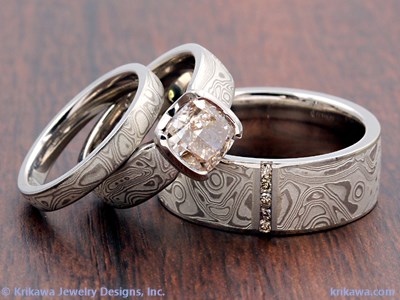 Corporate logo cufflinks: are they real or are they memorex?

The below cufflinks are a corporate project and this image is actually just a CAD rendering! This was a joint design project between myself (sketch), my brother Pat (CAD design), and my husband John (rendering).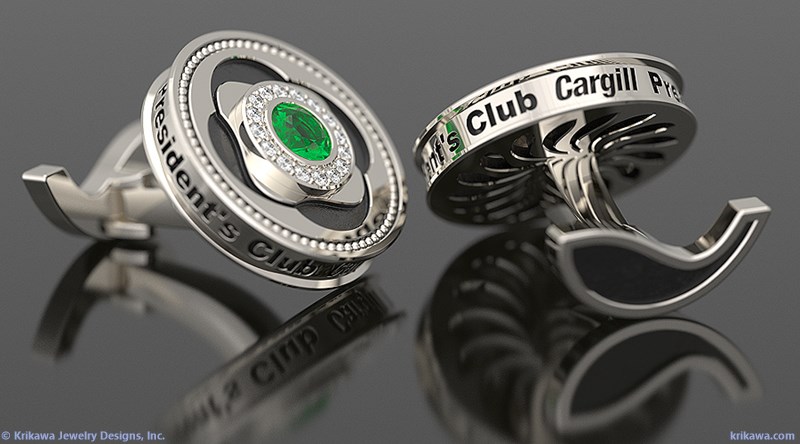 The most unusual stones of the year.

A beautiful turquoise inlay engagement ring, a ginormous opal, a one of a kind carved sapphire cameo, and an octagonal raw sapphire. Yummmm!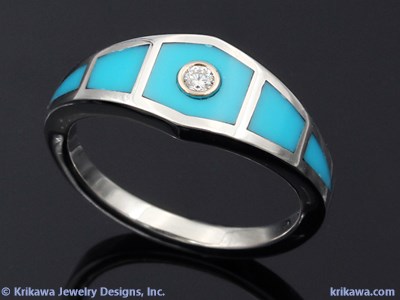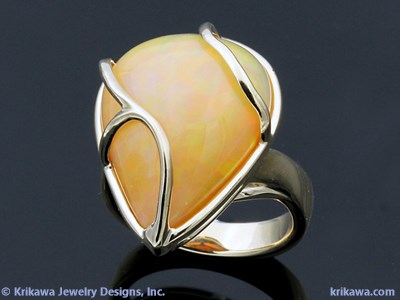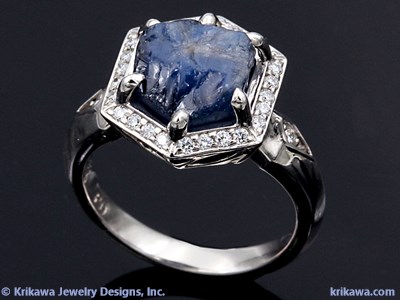 A complete birthstone set, I want it in ruby of course.

How about turning your favorite motif or style into a complete parure with your lover's birthstones for the ultimate holiday gift? I say yes!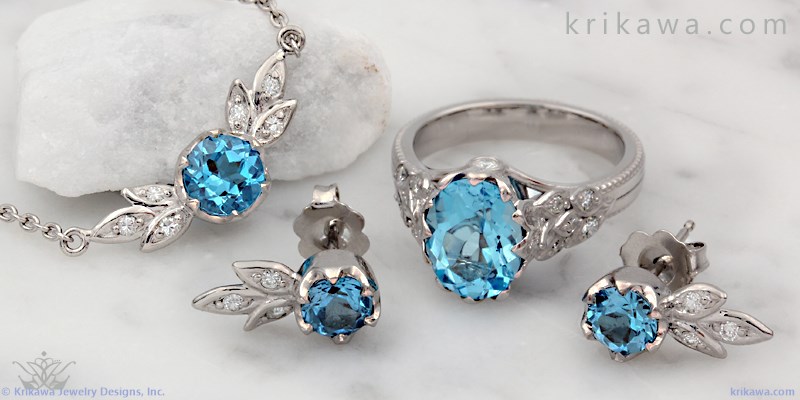 Diamonds, diamonds and lab created diamonds!

Here's some major sparkle factor... diamonds, diamonds and more diamonds!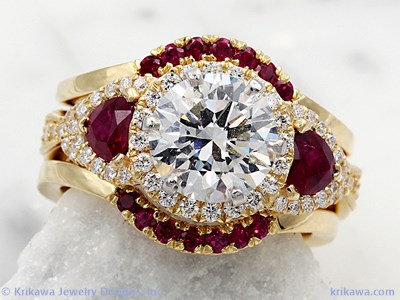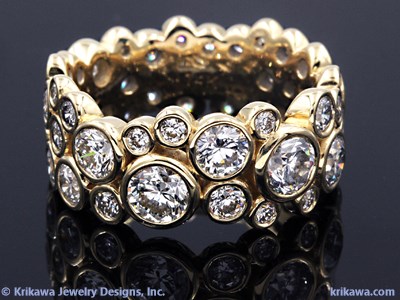 The below yellow diamond earrings are a matched pair of lab created diamonds!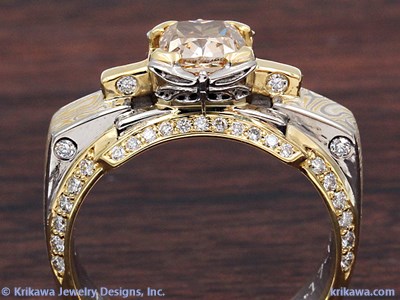 A penchant for pendants!

We continue to create beautiful, unique pendants. Good for special occasions and everyday! And ooh I just had to throw in the gorgeous aquamarine pendant even though we didn't create it this year. Forgive me?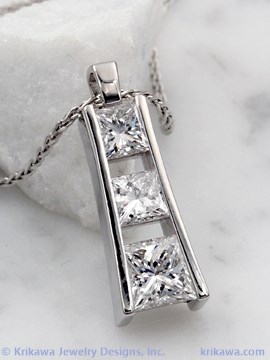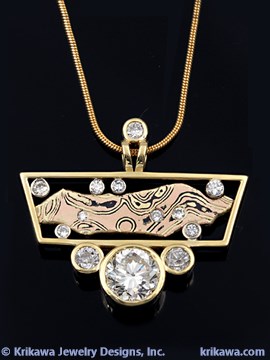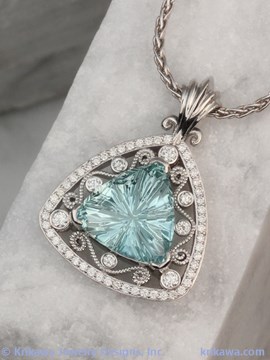 Our wildlife protection collection is taking wing...

Our wildlife collection is taking off as if in front of a wildfire! What spirit animal would you like to see carved into a miniature sculpture? Stay tuned for a Wildlife Collection that supports endangered species... and if there's an animal you'd like to see represented, comment below!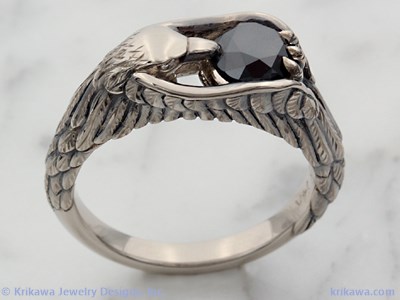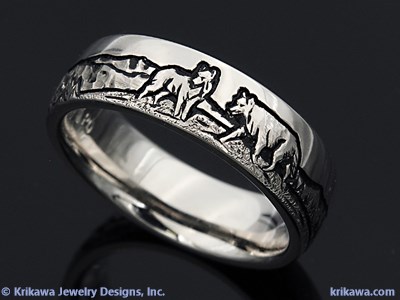 We're down with gay pride!

Two beautiful hers and hers sets. Our LGBT couples always rave about the warm assistance our design team gives. We're a diverse group! One World! It's easy, frankly these couples are the nicest, most fun and have the best creative design sense! I don't mean to stereotype, shame on me but just sayin... O_O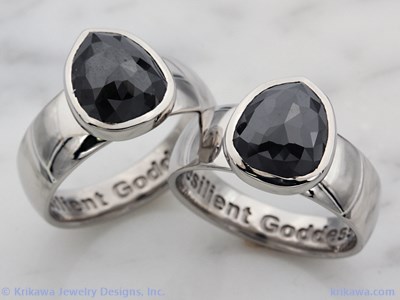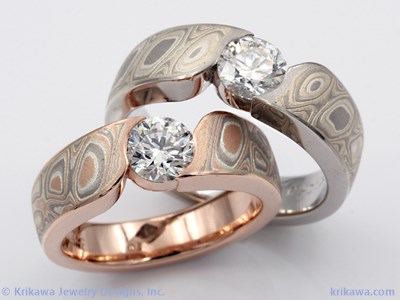 Keeping earrings warm with gemmy jackets.

This set of earring jackets was a labor of love! Cindy and Pat worked together on this, Cindy sketching and engineering, Pat doing the CAD, and Cindy finishing up with the gold smithing. Nice work Team!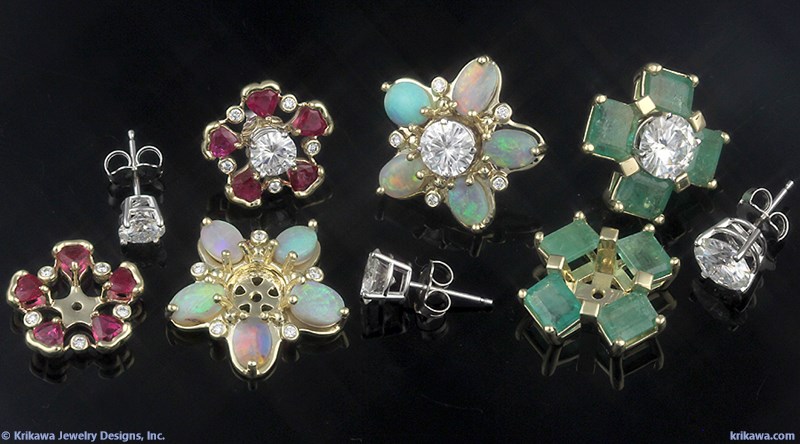 Nothin' special, just drop dead gorgeous.

Two classic beauties. Wonderful ways to display rose gold and diamonds in eternally gorgeous ways.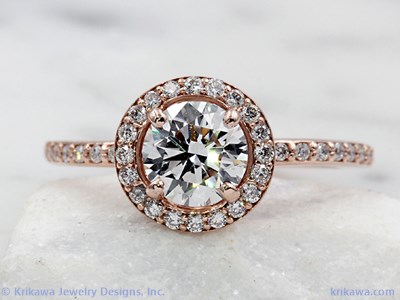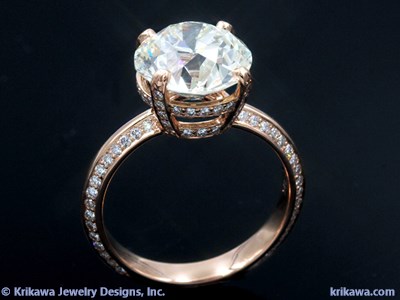 I wanna make more Queen's Jewels!

Pictured here is the amazing mokume bracelet we made with the sketch I created for the client. What an honor to be able to create such a Queen's Jewel!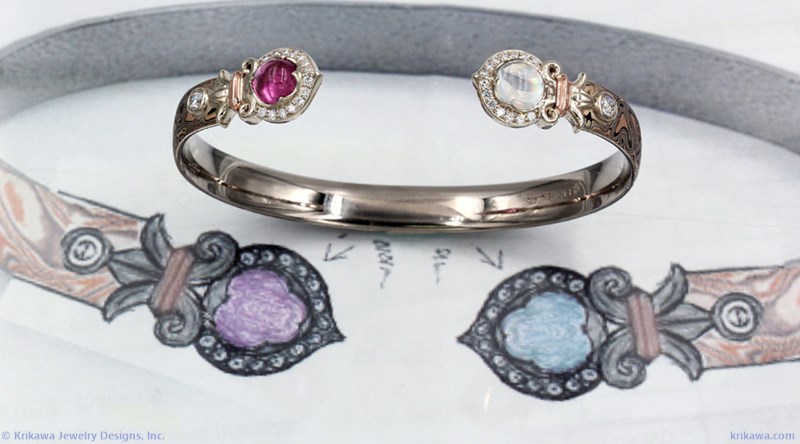 Treasures from the sea...

Waves swirl... first is a mermaid fountain ring, and then the anchor ring is a his and hers set of wedding rings, with the map of the world on the other side. I spent hours of layout on this one, Pat did the modeling and Cindy rocked the engraving!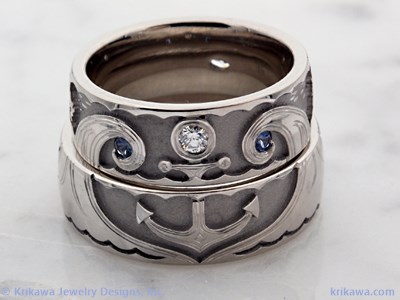 Make it snow Elsa!

How about some big white beauties?

One step closer to divinity...
A touch of the sacred with a Heart Chakra Enhancer and Symbol, along side this beautiful Lotus Bud Engagement Ring.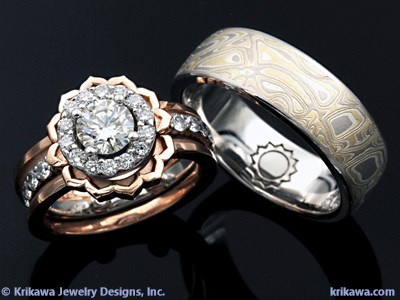 Queen of Hearts, eat your heart out!

A few more rarities for engagement rings: a raw diamond crystal in a rope scaffolding engagement ring for the Sea Queen (this is three rings!!!); an engagement ring for a Polynesian princess with lab emerald, alexandrite and pearls; and a natural orange sapphire for the Queen of the Galaxy! What does the ring for your queen look like?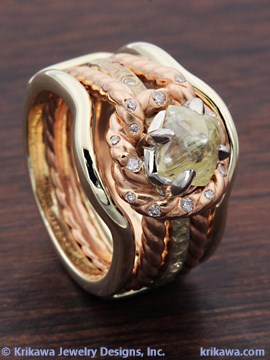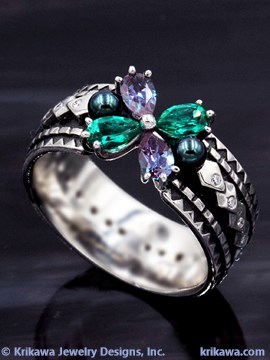 Glorious gifting for a jaw dropping response.

Two wonderful gift ideas; a tie clip and a mother's ring.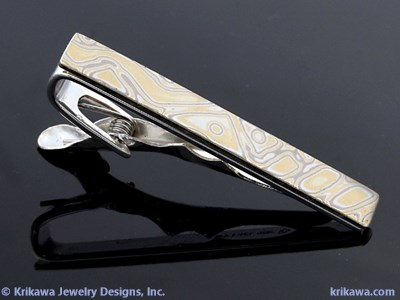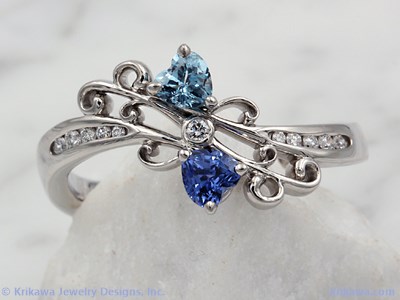 Storms make the oak grow deeper roots.

The oak leaf collection is literally blowing up around here!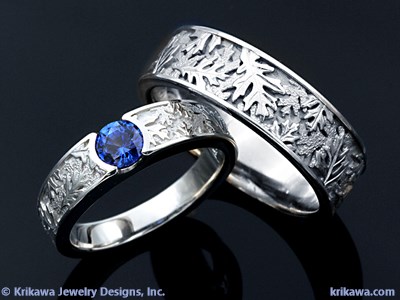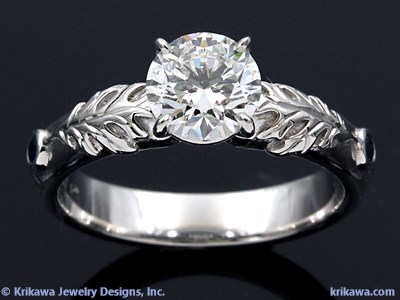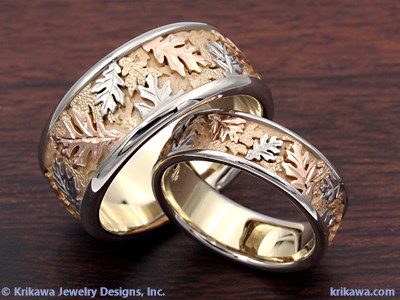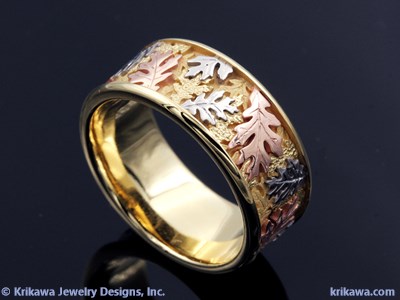 Open your letters in style. Everyday beauty.

Another spectacular work of modeling by Pat and rendering by John! We haven't made this yet but are adding letter openers to our offerings!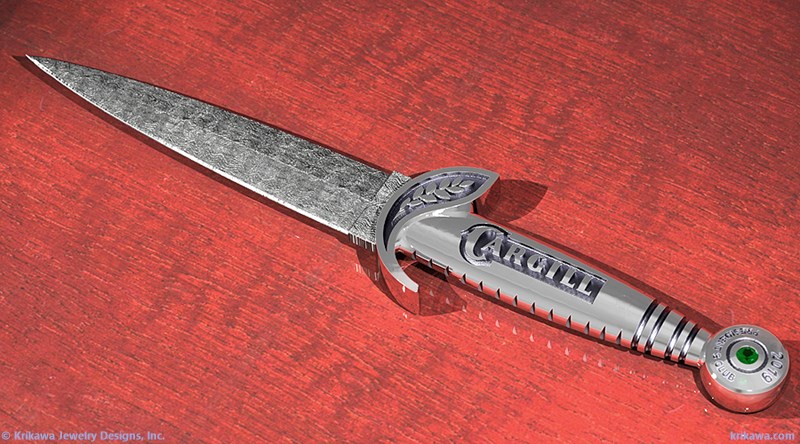 We keep helping our fellow tree huggers express their true nature.

Nature continues to be a predominant theme with our Krikawa designers and artists!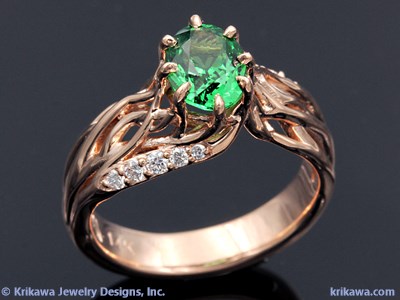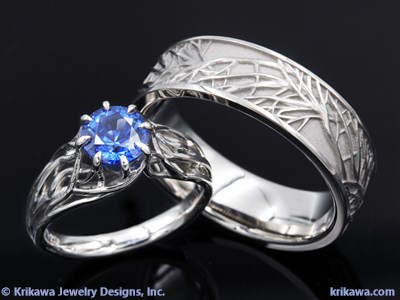 Making fine custom jewelry for forward thinking businesses is our next venture.

Ok I have to admit that the guitar ring below is just a photoshop of mokume onto Pat's guitar ring. Any takers? These are more images from our Corporate Collection.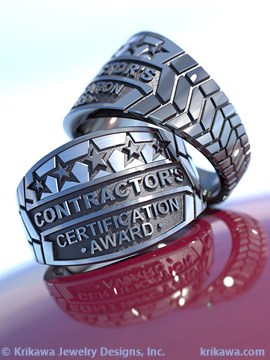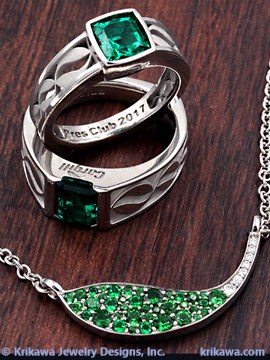 Wear Krikawa every day. The art of adornment can change your whole outlook.

I love the simplicity and every day elegance of these jewelry pieces!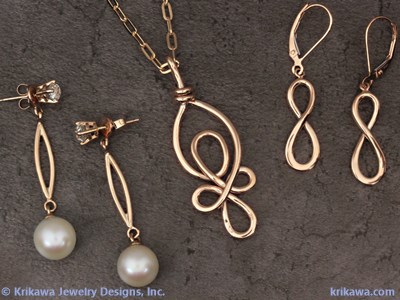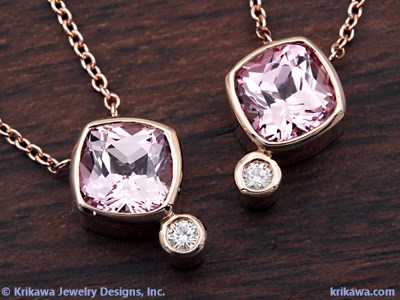 The Kings and Queens of the world need Krikawa too.

The shield and quatrefoil are such regal motifs.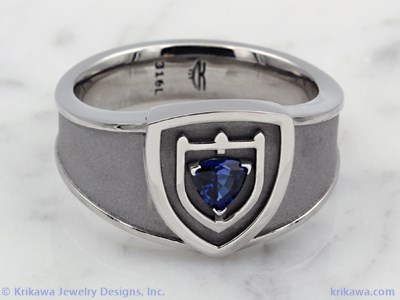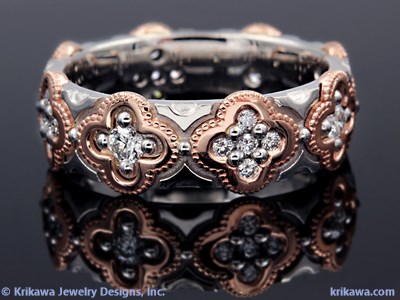 Still my beating heart!!!

Seriously, what can you say to this???? Don't ask for one, this diamond is LITERALLY one of a kind.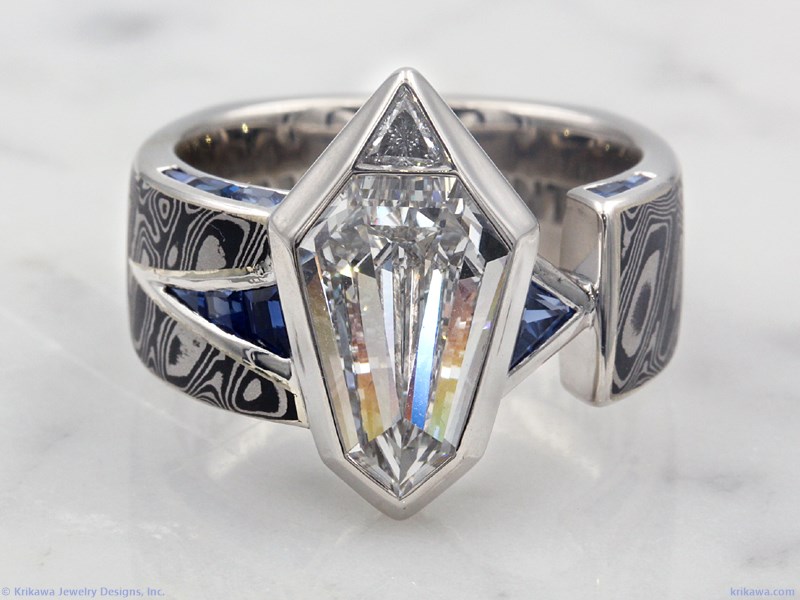 What does your skin look like?

Coming to an end with some of our skins in our wildlife collection... stay tuned for more in this arena!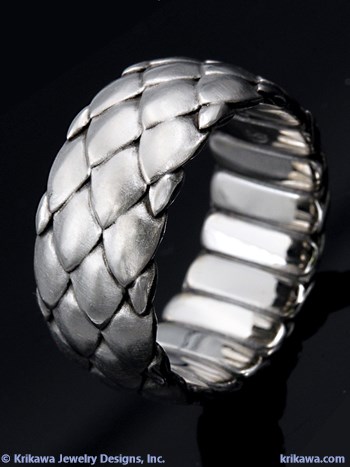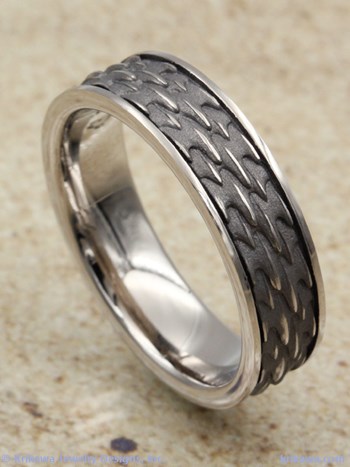 A blast from the past with stones lovingly cut by hand to fit.

And lastly, another vintage recreation with custom cut emeralds. DE-Lish!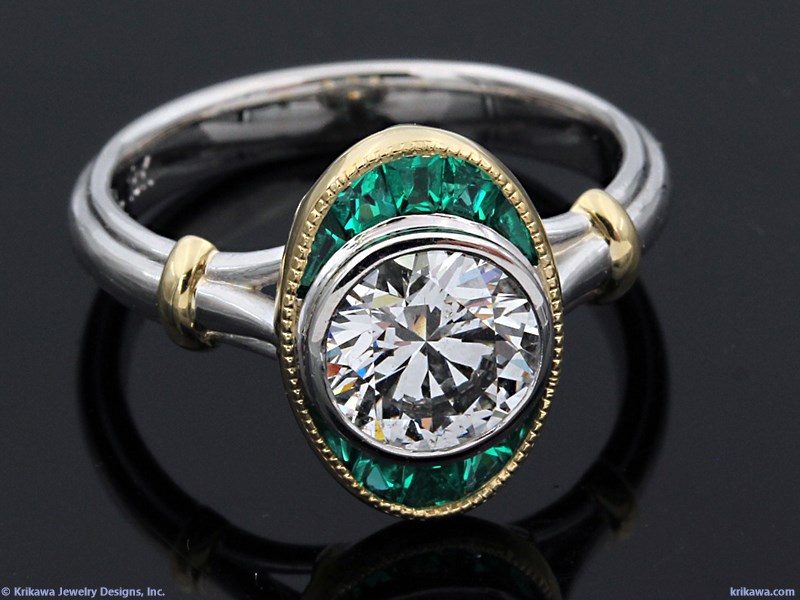 Leave me a comment!

I hope you enjoyed these images! Let me know which is your favorite in the comments below! What does your queen's jewel look like? What would you like me to blog about? Let me know!

Krikawa
Discover the Art of the Ring
Look Around