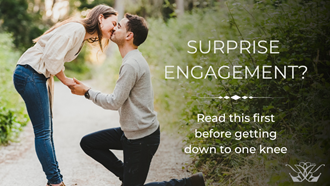 Surprise Engagement Ring? The Foolproof Way to Design a Surprise Engagement Ring They Will Love
April 05, 2023
Considering all the time, effort, and expense that goes into creating the perfect
engagement ring
, is it any wonder so many men want some element of surprise? It elevates their all-important question into a sweeping, romantic gesture -- not to mention, most women like it when their guy picks out the ring.
see the full article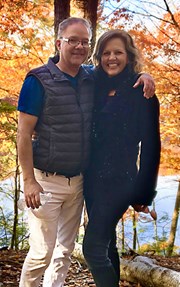 It's that time again, when we're faced with the question of what to give our loved ones for the holidays. You've done the socks, the ties, the gag gifts, perhaps even the diamond earrings and the watch. This season, consider something that your special someone will cherish forever (hint, hint, John :).
In my experience, there's nothing as sentimental as a jewelry gift. Why is that? Well, quality, precious jewelry lasts forever. A woman cherishes the REAL jewelry she hoards away in her jewelry treasure box, and when she wears it, she remembers EXACTLY when and where she received it. Even the daughters and granddaughters end up knowing the story. Whether it's for Christmas, Hannukah, or a birthday, a beautiful piece of jewelry speaks volumes.
see the full article