Empowering Kids Through Art With Our Anniversary Event
November 03, 2015
18 years ago
, Krikawa Jewelry Designs was born.
9 years ago, the company moved out of Lisa's garage.
One year ago, the biggest leap yet, Krikawa moved downtown, to the heart of Tucson.
Now, Krikawa Jewelry is all grown up. At the prime age of 18, it's time for a coming of age event and a celebration of a wonderful year in the downtown community.
see the full article
(Rant) Angry Jewelry Store Owners & Krikawa Pricing
November 06, 2014
Why on earth would I be writing a story (okay, a rant) about angry jewelry store owners? I certainly am not one.
Now, I love jewelry. I love my staff, and I love my customers. I actually really enjoy what we do here at Krikawa. One of the most rewarding things I do is help our clients discover the perfect ring design that celebrates and represents the single most important relationship in their life. Many times, it's a custom design, one that is born from one of our thousands of previous custom ring designs. It's funny, but there is a lineage to many of our rings. see the full article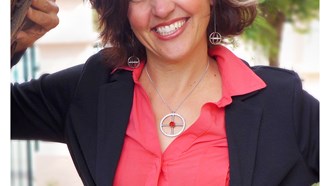 Did You Know Krikawa Does Opera?
May 22, 2014
What Do Custom Rings and the Ringing of a Beautiful Voice
Have in Common?
My husband John Krikawa, the Chief Technical Officer of
Krikawa Jewelry Designs
, has a brother Andy Krikawa, who is married to Jennifer Krikawa. Sound complicated? It's not (we'll leave the other eight Krikawa siblings out of it!).
So, my sister-in-law Jennifer is also the founder, President and Artistic Director of the
Vashon Opera Company
on Vashon Island, just west of Seattle. Jennifer and Andy moved from New York to find a quiet place to raise their children, but couldn't get away from singing.
see the full article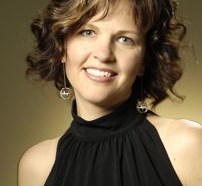 The 7 Coolest Rings We NEVER Made
February 28, 2014
Seven Engagement Ring and Wedding Band Concepts
Waiting Just For You
Yes, you read that correctly. These are my seven favorite ring designs that haven't made it to the goldsmiths bench, or to a warm finger. These babies just dance around in the back of my head, calling out every now and then. What they really need is a warm home! Weigh in; which one is your favorite?
see the full article