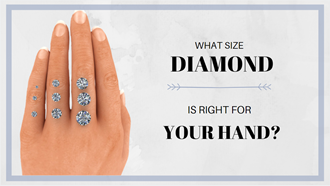 What Size Diamond is Right for your Hand?
February 03, 2016
Diamond engagement rings
are simply not "one-size-fits-all" and when you are shopping for yourself or a lover, keep these handy tips in mind for choosing the right stone.
At first, this question might seem simply answered, "it's all about what you can afford." Yet many other factors should influence your design decisions and will make a big visual impact when you wear your diamond ring.
see the full article