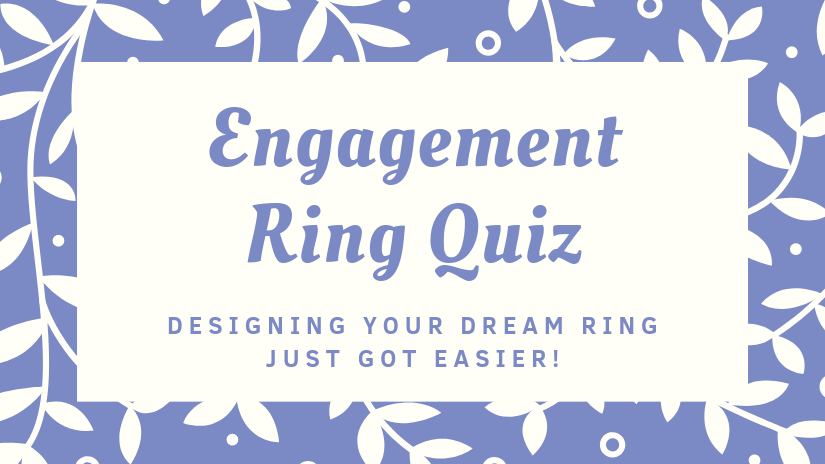 What Engagement Ring Quiz Works? This one.

LISA

Designing your dream ring just got easier!

Let's be honest. The ring buying process is complicated. You start out excited to find your ring, but along the way, you might become overwhelmed with information and fearful of making a bad choice. You are after all, going to be wearing this ring for the rest of your life!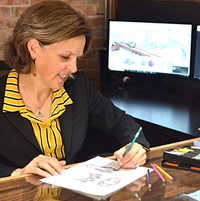 I built this ring quiz from years of data. When I started helping people create unique wedding and engagement rings, 21 years ago, I learned just how complicated and unique each ring could be! And, since I love to help guide people towards a ring that they're going to love for a lifetime, I built this ring quiz to serve three purposes:
To help you communicate your preferences in a quick way, without having to go back and forth with a designer in a lengthy question and answer session.

To get a bunch of the easier questions out of the way fast, and

To illuminate some of the options that you have that you might not have thought of yet!

What I have found over the years is that even if there's an aspect you've never thought of, when I pose the options, one particular solution will resonate with you. When we collect all of your preferences, we're able to start to connect the dots that eventually lead to the most meaningful ring you'll ever own.


What happens behind the magic curtain of our Ring Quiz? For now, it's all human. My design consultants gather the information and, by accessing our portfolio of thousands of rings, and engaging our talented jewelry designers, your perfect ring starts to develop.
Is your dream ring magically materialized after you submit the quiz? In all likelihood, no. Often, there are still a few questions that we'll have, or some choices we'll have you make to further drill down to your final ultimate ring.

Was Rome built in a day? No, and neither will be the work of art that graces the hand of the person that says yes.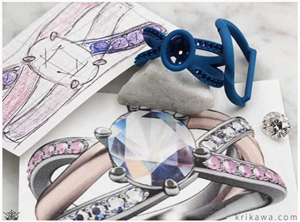 My favorite analogy to creating a custom ring is that of building a house. You have the style, structure, and materials. And then there's your budget, time frame, and decision makers! Here's the thing. Unless you want to be an expert on jewelry, engineering, ring design, metals and gemstones, I don't recommend that you try to learn everything you need to know.
My best advice is, focus on your partner, plan your wedding, and live your life. Let your guide at Krikawa gently escort you down the path to your ultimate ring. We know how to help you narrow your choices and when to provide you the options. And we only build rings that are meant to last a lifetime.
I promise you, we won't let you make a mistake.
Through our unique process, your dream ring is born.
If you are serious about creating a ring that will have you or your beloved beaming and you raving about the process, take the quiz today.
With 20 years experience in designing, engineering and creating wedding and engagement rings for people all over the world, hundreds of five star reviews, and over 10,000 rings made in a single batch process, you can rest assured that your design consultant at Krikawa has all of the knowledge, know-how, and design resources at their fingertips to help you get what you want: a unique ring that represents your love story, that you will cherish forever.

This is the ultimate quiz to your perfect ring. Our humans are here to help you create the ring of your dreams.
Look Around