TEMPORARY RINGS
Temporary Engagement Ring Settings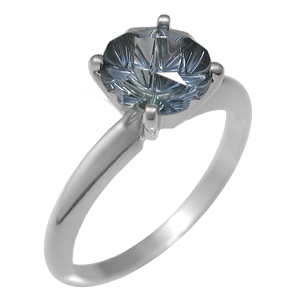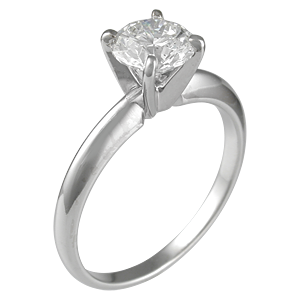 Not sure what ring to select for your bride-to-be? Do you want to propose this weekend? Would you like to make payments on one of our fabulous ring mountings? Then the temporary engagement ring may be for you! These simple, 14k white gold prong settings are available, allowing you to propose to her with the diamond or sapphire you have purchased from us.

These traditional and classic mountings are available to accommodate any shape or size of stone. Pictured are a diamond and a Larry Woods designer cut sapphire.
If you have a deposit on a ring, this service costs $140 plus shipping. The purchase price of this mounting is $340.


Temporary Wedding Bands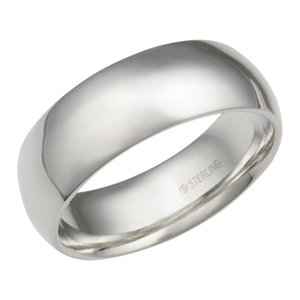 Temporary wedding rings are available if your wedding is this weekend or sooner than we can complete your custom ring. This service is offered free of charge. We provide return packaging for the rings with your final rings. You can also choose to keep these bands as keepsakes for an additional fee. Different widths and sizes are available. Pictured is an 8mm temporary wedding band.