APPROVE YOUR COLORED STONE
In the Studio
How do you know that the colored stone you select is the right color?
We will provide you with a listing of stones that are within your budget, shape and color requirements.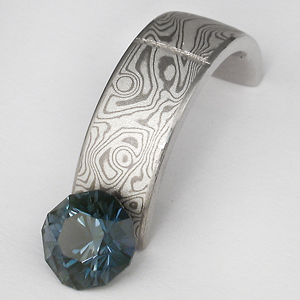 We can send images and/or videos to help you select a stone by image and specs. Once an order is on file, we will ship the colored stone you select, to you for color approval if you live within the United States. We provide shipping to you and return shipping back to us for colored stones free of charge for the first shipment. Subsequent shipments for color approval on stones will be subject to a non-refundable round ship shipping charge.

We can include multiple stone samples in one shipment, as long as the deposit on file covers the entire shipment. We are also happy to add metal and/or mokume samples for your comparison with the colored stone sample.