LEGAL DESIGN POLICY
We are filled with gratitude for every client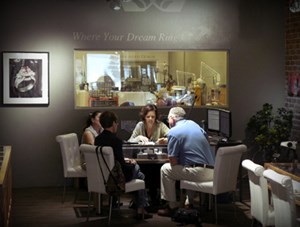 Krikawa Jewelry is a custom jeweler. As such, our entire portfolio is made up of our custom work. We don't do any mass manufacturing, and in our highly specialized jewelry house, we've built over 10,000 rings, one at a time.
We are grateful to our clients whose insprations have given us the opportunity to continue expanding our portfolio with new and interesting things! From concept to creation, we use our award winning design talent, authority in custom engineering, technology, equipment, craftsmanship, and material expertise to turn ideas into reality. In this manner, we have built a sustainable custom design business.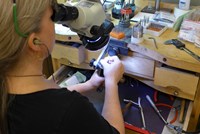 As anyone who has experience in manufacturing knows, there is a significant cost in creating a custom design from scratch. Our pricing for custom, luxury, one-of-a-kind jewely jewelry would be astronomical if we actually charged what it took to make it.
So that it comes as no surprise, we follow the law when it comes to our design practices. First and foremost, we do not copy the work of other designers, as that is their intellectual property. In addition, we retain the intellectual property and use rights to sketches and renderings we create, as well as images of items we manufacture. We will, occasionally, feature our favorite items in our media, to showcase the artistry of our work and, more importantly, to inspire other couples of the possibilities in jewelry design.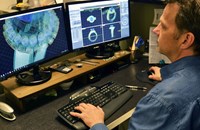 Even though we may show designs on our site, it is rare that we remake anything just as it is shown; we're always inspiring our customers to pick their own colors, sizes, and customizations. Here at Krikawa, everything comes out unique and beautiful, and always looks like a one-of-a-kind.
Any designs that we sketch, model, and/or manufacture are the sole property of Krikawa Jewelry Designs, Inc.

Krikawa does not use molds for 99% of the designs.

Each ring or piece of jewelry is made one at a time, from the ground up, around your specifications; so everything that we make is indeed a one-of-a-kind.

If you have a design that you would like us to create as a one-off, please inquire about that possibility at the time of ordering.

Due to the fact that the first design of any item in a series requires the most amount of R&D labor for proper manufacturing, the price for a one-off item may be more expensive than a similar item already in our design line, in order to cover the cost of manufacturing. However, our custom pricing still remains fair and reasonable.

We reserve the right to use sketches by our artists, CAD renderings, as well as images of final jewelry items in any media in order to promote our services, even in the case of a one-off.
Thank you for choosing Krikawa Jewelry for your unique piece. With Krikawa, you can rest assured that your hand made jewelry will be made in a single batch process, carefully crafted just for you, every step of the way.
Krikawa. Discover the Art of the Ring.