FLEXIBLE PAYMENT OPTIONS
It's Easy to Invest in your Dream Rings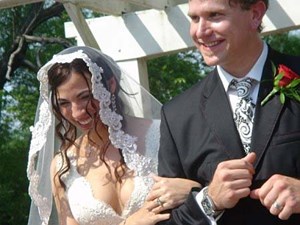 At Krikawa, there are many ways to invest in your forever ring! We want to help you make it happen. Once you've decided on the ring for you, whether it is a design from our extensive online portfolio, a hybrid combining your favorite features, or a completely custom design from sketch, your design consultant will be able to provide you with a price quote, and you can then choose your payment type.
Shopping Cart VIP
If you are choosing a design from our portfolio, the easiest way to get your ring started and prioritized by our production manager is to order through the shopping cart, where you will pay in full with a major credit card. We accept Visa, MasterCard, American Express and Discover Card.
Concierge Service
If you are working with one of our friendly design consultants, the standard payment structure is half down after the design is finalized, and the balance when your ring is completed. We accept the payment methods described below.
Finance Your Dream Ring with Sunbit
Sunbit credit is our financing option. Through Sunbit you can buy now, pay-over-time! With no hard credit check and fast response, complete a no obligation pre-qualification here:
Prequalify me with Sunbit credit!
Customized Interest-Free Layaway Plan
If you can wait a little while for your jewelry, choose an interest-free layaway plan! A minimum deposit of 20% of the ring mounting is required to set up layaway. The layaway balance is divided into equal installments, up to 10 consecutive monthly payments. Jewelry is scheduled to be finished at the time of your last payment.
With layaway, stones 0.50 carat (half-carat) and up are paid in full, upfront, and not part of the layaway plan. Layaway plans may only be used with rings found on our website. Custom designed rings, as well as modifications to our existing design styles are excluded from layaway due to the additional resources (of both time and materials) that may be involved in proofing out your design.
Schedule an appointment
with one of our design consultants to learn about options for you.
A custom layaway plan is PERFECT for your wedding rings!
Set it and forget it, and we'll take care of the rest, so that your rings are finished before your event, and your payments are small manageable chunks! To set up your plan, speak with a design consultant at 1-888-KRIKAWA or 520-322-6090, or
contact us here.
Accepted Payment Methods
We offer several payment options, including major credit cards (Visa, MasterCard, American Express, and Discover), wire transfer, personal/business checks, cashiers checks and money orders. Checks require a five-day business hold before an item can be delivered.
We do not accept foreign currency or checks drawn on a foreign bank.