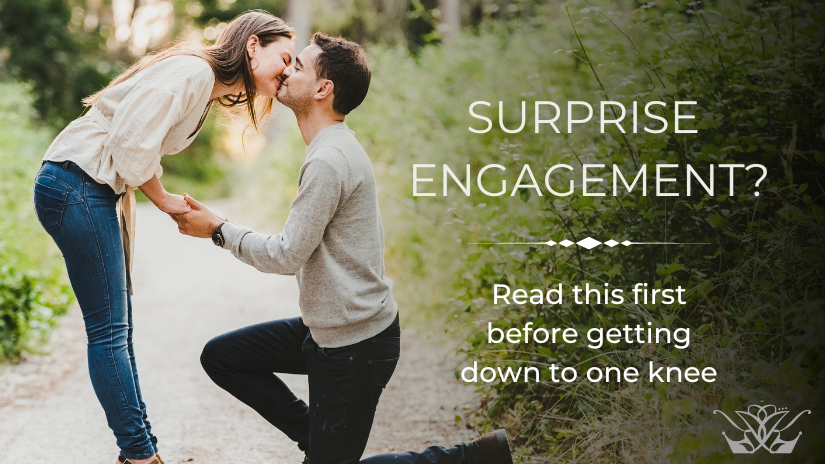 Surprise Engagement Ring? The Foolproof Way to Design a Surprise Engagement Ring They Will Love

LISA
Considering all the time, effort, and expense that goes into creating the perfect
engagement ring
, is it any wonder so many men want some element of surprise? It elevates their all-important question into a sweeping, romantic gesture -- not to mention, most women like it when their guy picks out the ring.
Of course, just how much surprise depends on the couple. In our 15 years of creating custom rings, we've seen it all -- from men who designed their intended's ring entirely on their own to ones who include their partners in the decision-making process. (We even had someone propose in our shop!) There's no one right way to go about it, but there are some things you can do to help ensure your surprise ring is well-received.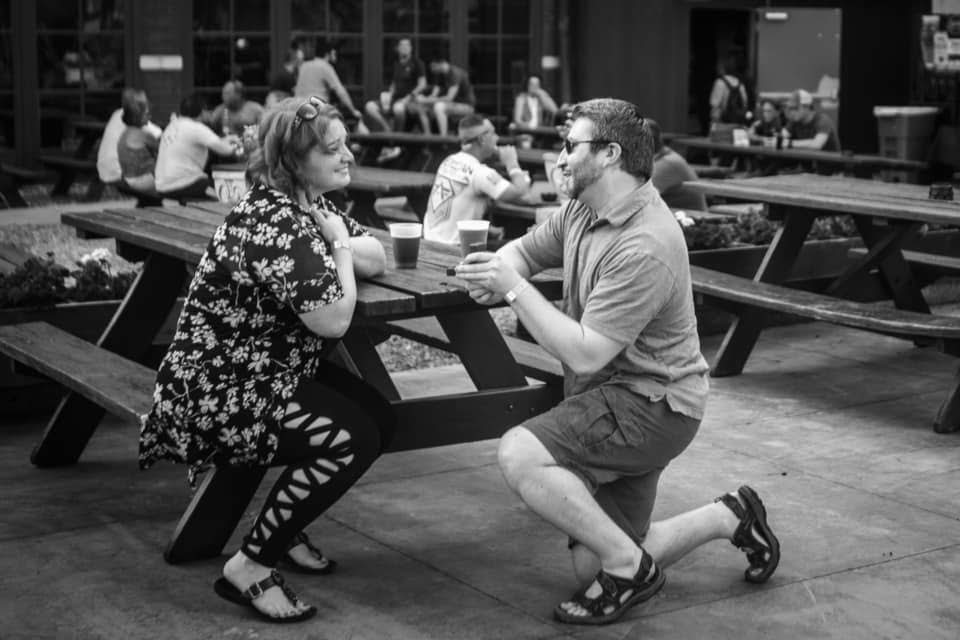 Find Out What She Likes
You have several ways to gather intel. The easiest, of course, is to take her shopping and make mental notes of whatever she gravitates toward. Don't want to blow your cover? Ask her family and friends if she's done any research or shown them examples of rings she loves -- that'll clue you in on her likes and dislikes. If not, see if they'll do some detective work for you. Gather as many details as you can -- your jeweler will help you take it from there.
Rely on Friends and Family
Hang on to her nearest and dearest phone numbers. You'll need them when it's time to get down to the nitty-gritty of designing the ring. Bring them to the store with you and show them the stones and settings you're considering. Bounce design ideas off of a couple of people you trust, and listen -- really listen -- to what they say.
Rely on Your Jeweler
One of your best allies when shopping for an engagement ring? Your jeweler. Choose someone you know and trust, who has years of experience designing or selling rings. Whether you bring in detailed sketches or just a general idea of what you want, a trained jeweler will be able to offer a broad perspective on what's worked well in the past, which materials are the highest quality, and how to put some flair in your design without going over the top. Of course, when it doubt, stick with something simple, classic, and timeless, like a round diamond in a beautiful setting.

Your love may be forever, but that doesn't mean the engagement ring has to be. At least, at first. If your partner has a very specific vision about what she wants, consider choosing a stone ahead of time and placing it in a temporary setting. Then, after you pop the question, the two of you can work together on a setting that she'll love as much as you (well, almost).


Krikawa

.

Where Your Dream Ring Comes True.
Updated April 5, 2023

Look Around