an amazing custom Ring experience
Discover how easy it can be to make your dream ring come true
Select Your Design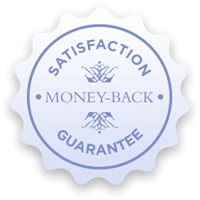 Whether you choose a design from our online portfolio, create a hybrid out of different designs, or create a custom ring from scratch, you can find your dream ring with Krikawa.
Krikawa has created over 10,000 custom rings, each one made to order in an exacting process. ?A handcrafted ring from Krikawa means your ring is born out of love, not from a mold, and always comes with our 100% Satisfaction Guarantee!
Order Online for Priority Service
What's priority service? Your special order is handled by a single design consultant who will review your details and connect with you immediately. They'll put the order through our workshop and carefully watch over it to make sure it gets made perfectly. Priority service can take a week or two off of the
turnaround time
of your ring!
Concierge Design Service
If you don't see exactly what you want in our portfolio, create your dream ring with the help of our designers and stone experts, led by the design talent of Lisa Krikawa.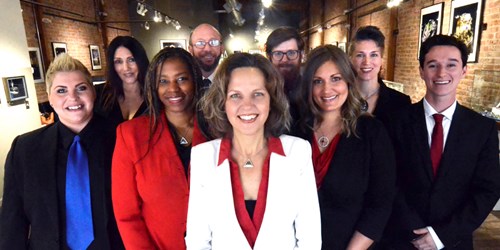 Let our designers guide you in creating a different or unusual engagement ring, from affordable to luxury, that will be sure to delight. Call us at 1-888-KRIKAWA or
email us
to get set up with a Design Consultant.
Request a Colorization
Do you love a design from our portfolio but just need a little more help visualizing it in the colors you love? Request a colorization to see just what it will look like with your colors! Colorizations can help you choose the perfect metal,
accent stone
and center stone. Because your ring will be made to order, you can pick your favorite!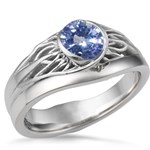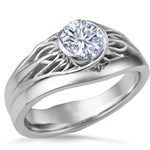 Mock-ups and Sketches
When you want to create something brand new, or create a hybrid of designs, your designer will help you visualize your design through a process of sketching, mock-ups, and colorizations. Get a sketch or mock-up for a design you are dreaming about! Your designer will email you sketches and mock-ups for brand new designs.
Pick Your Metal
Choose your metal type! Because each ring is made to order in a single batch process, it can be made in any precious metal of your choice. Your designer can help you choose the metal if you want to learn more about their properties.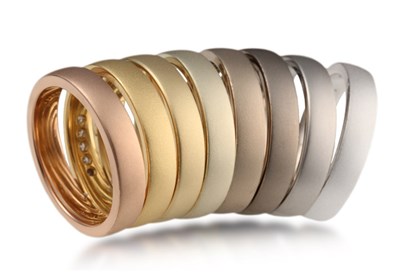 We offer you a variety of
precious metals
, such as platinum, palladium, yellow gold and rose gold. Can't decide on a color? Go with a two-tone metal design, or incorporate gemstones graduating in color.
Pick Your Accent Stones
We also have a wide selection of accent stones in different colors. From white diamonds, colored diamonds to sapphire, ruby and emerald, your color is sure to sparkle.
Read more >

Select Your Center Stone
Get a quote for the
diamond
or
gemstone
of your choosing. We have a vast selection of diamonds, sapphires and alternative stones. Provide us with your desired gemstone type, shape and size, and we will customize a list of stones that will fit your budget!
We are a premium retailer of lab created diamonds and sapphires, and source our lab created goods from only the finest laboratories and cutters.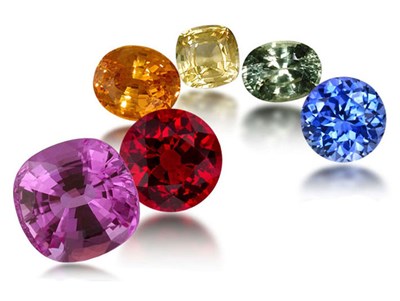 You'll get expert help in your selection, and the only stones we list in our database are excellent cut, excellent clarity, and just bottom-line spectacular. You can have peace-of-mind in your investment, because our stones are hand selected by our gemologists to match your size, shape, color and budget needs
Personalize it with Symbols and Secrets!
Your ring can shine with qualities and characteristics as unique as yo?ur relationship.


Special touches such as
birthstones or symbols on the inside of the ring
can capture your memories and personality!
Get Your Dream Ring Started!
After you've settled on your favorite design and the metals and stones that you'll love, you can get the ring making process started with a deposit. There are many different options when it comes to choosing how to invest in your once-in-a-lifetime ring.
Read more >
Receive Your Free Sizing Rings, Metal Samples, and Colored Stones
For orders that are not complete surprises, we will ship calibrated
sizing rings
to you. Like clothing, there is no industry standard for size, so we want to ensure that your final ring will fit perfectly! We'll also send
metal color samples
or
colored center stones for your approval.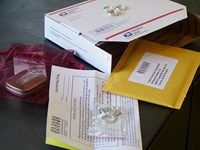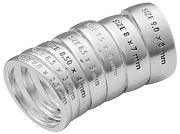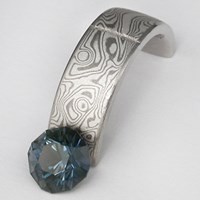 Leave the Rest to Us!
If you are getting a
rendering
, you'll receive it now. Otherwise, our amazing CAD artists, engineers, and goldsmiths will be busy making your one-of-a-kind ring!
Quality Control and Shipping
Once your ring comes out of production, it will be inspected by your designer. We have very strict quality control standards for fabrication, stone setting, and finishing, and we make sure we meet it every time.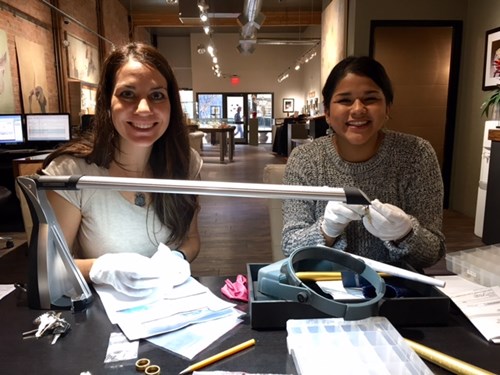 We will then call you to let you know you can pick it up, or confirm where to ship your ring. Final payment is made and then your unique ring ships!
Open Your Krikawa Box
Let your handcrafted wedding and engagement ring reflect your life together. You've written the first of many chapters. Let us help you start the next one.
You've found the one person you'll cherish forever. Now, let a hand-crafted engagement ring from Krikawa capture your heart. Join us in creating your own unique engagement ring. Let's get started.
What Ring Tells Your Love Story?

Learn:
Three Ways to Build a Ring >
Our Easy Fool-Proof Process >
Why Krikawa >

Get help buying with our complimentary concierge design service.
Email now or call 1-888-krikawa