COLOR ENHANCED DIAMONDS
Colored Diamonds for Engagement Rings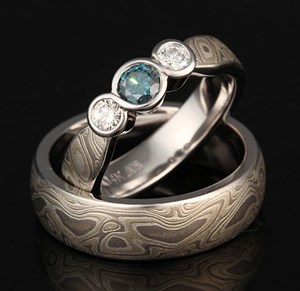 Natural color enhanced diamonds are natural, mined diamonds. Once they are faceted, they are treated in a couple of different ways, which include electronic beam and high heat. The treatments simulate what actually happens in nature to give diamonds color.
Color enhanced diamonds typically have more intense color than you will find in nature, but the cost is usually a fraction of what the natural, untreated diamond would be.
Large Color Enhanced Diamonds for Engagement Rings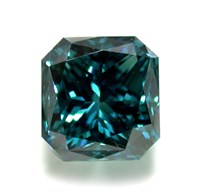 Phenomenal color enhanced natural diamonds in a rainbow of color are available!
Ranging from pinks, yellows, blues and greens, each one is a unique delight and will provide the centerpiece to an unusual engagement ring!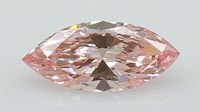 Your Krikawa designer has access to an enormous database of color enhanced diamonds, right at their fingertips. Simply inquire with this
Gemstone Request Form
for your perfect colored diamond.
Color Availability in Accent Stones
CE diamonds are available in a wide range of colors and sizes, The smaller stones as used as accents on rings or jewelry are readily available in most colors, in the round shape. Some other shapes may be available in the small sizes; please inquire with our designers.

A Note About Color Variation
Our Krikawa designers and jewelers will make every effort to use colored diamonds that match your preferred color. Please be aware that computer monitors and printers do not always truly represent the actual color of the stones. Also, color enhanced and fancy color diamonds are natural (not lab-created) stones and may be treated to achieve the desired color intensity. Due to a variety of methods used to enhance the stones, colors may vary slightly.