Salt and Pepper Diamonds
For Engagement Rings
Salt and pepper diamonds are natural diamonds with unique inclusions that give the look of spilled pepper. With black and white inclusions scattered throughout the stone, you can get yourself lost in the tiny world inside the diamond.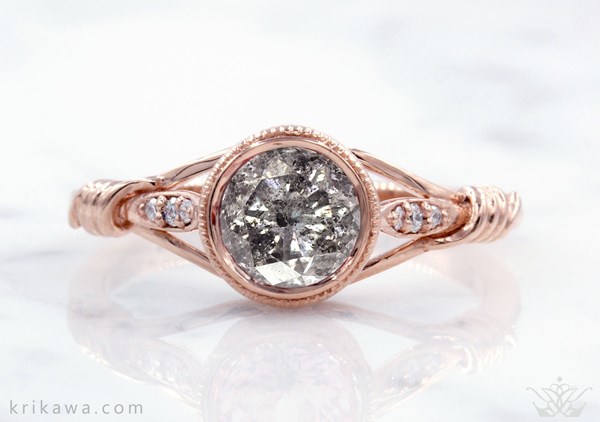 The salt and pepper diamond is a more affordable option than a clear diamond, however, as these stones are natural, they are fairly rare. Each one is completely different. Contact your Krikawa design consultant for a salt and pepper diamond in your unique Krikawa ring! We do not sell loose diamonds but are happy to provide a tailored listing of what diamonds are available for your engagement ring.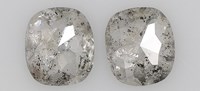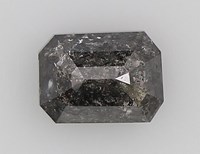 These unique diamonds can range from mostly transparent to very dark. You'll have limited options but your perfect salt and pepper diamond ring can be created at Krikawa. Inquire below!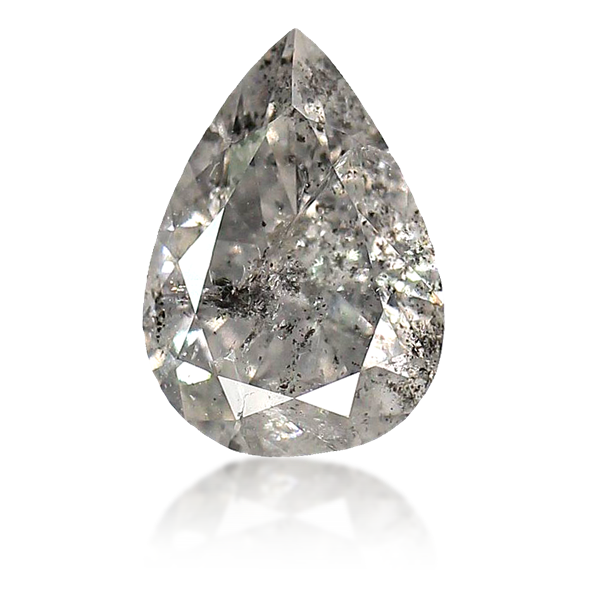 ---
---
What Diamond Will Sparkle in Her Eyes?
Get help designing.
Make your alternate diamond selections in this Quiz
or Meet Your Ring Design Consultants
and prepare yourself for the experience of a lifetime.