Storm Cloud Diamonds™
A Collection of Beautiful Cloudy Diamonds
Have you ever been to the desert southwest? Well, these diamonds represent our monsoon season. Gorgeous, opaque and cloudy diamonds, with sparkling facets, are a perfect choice for an alternative diamond for your engagement ring.

Now they are hitting the world by storm. The Storm Cloud Diamonds™, uniquely sourced and curated by Krikawa, is your choice for a cloudy diamond. If you're looking for a cloudy diamond that has unique colors, inquire about your own Storm Cloud Diamond™. These rustic diamonds typically are opaque diamonds that have a rose cut.

May there be just enough clouds in your life to create a glorious sunset!
Storm Cloud Diamond™ Colors
These natural diamonds can be found in a range of colors, typically, white, gray, dark gray, black, yellowish, greenish, and reddish.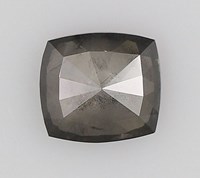 Storm Cloud Diamond™ Cuts
Most of the Storm Cloud Diamond™ are rose cut, featuring multi-faceted top faces. As each one is unique, the facets are all done differently. The facets are what make the diamond sparkle, so we look for a good number of facets on the top of the stone.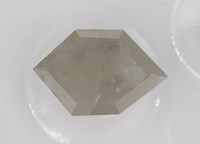 ---
---