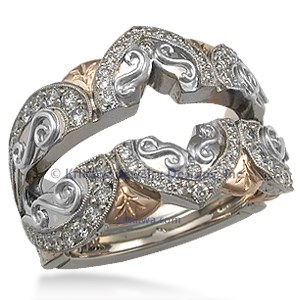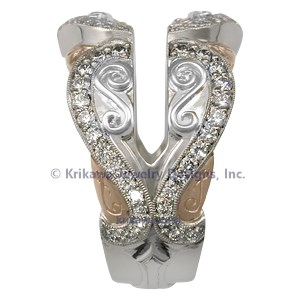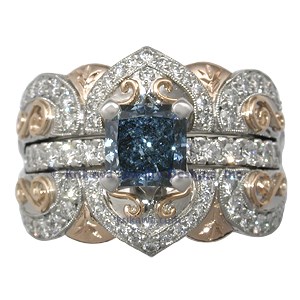 double-click image to zoom
RING SIZING
SIZE & MATERIALS
DELIVERY & RETURNS
Ornate Engagement Ring Enhancer 1.20ctw
This unique two-tone engagement ring enhancer features 1.20 ctw paved diamonds, detailed millegraining in palladium and hand engraving in rose gold. This hand made ring wrap may accommodate various engagement rings, and is made to order, to fit your ring exactly. Quite a labor of love! Ideal cut diamonds. Engagement ring sold separately.

This beautiful diamond engagement ring enhancer can be custom contoured to your engagement ring; contact us for more information!

This ring enhancer is no longer available.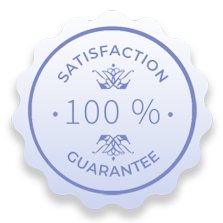 You'll be quite taken by our simple custom design process, dedication & our money-back satisfaction guarantee.
OUR CLIENTS LOVE US
"Buying something so important over the phone/internet can be frightening. However Lisa, Melissa, and Jackie will make sure that you feel confident and comfortable with your purchase. [Our mokume rings] are stunning and original! We are constantly getting compliments on them. Thank you Krikawa! You have fans, customers, and referrers for life."

Jeremie & Stacy Kenney Dallas, TX USA

"I finally received the ring about an hour ago and the only thing I can say is, Oh My GOD! The ring looks amazing, fantastic and any other word found in the thesaurus. The quality is incredible and I'm almost too excited for her to see it, I'm not sure if i can wait for the "right moment" to actually ask her rather than just pulling it out like, "HEY LOOK! "

Lou Schisler Sumper, SC USA