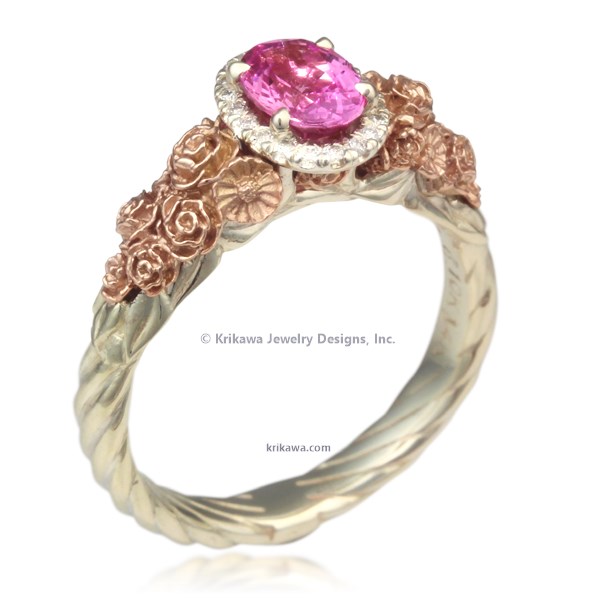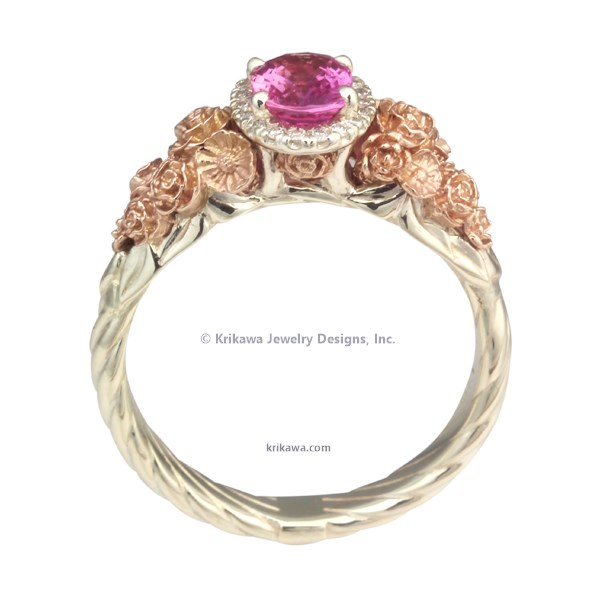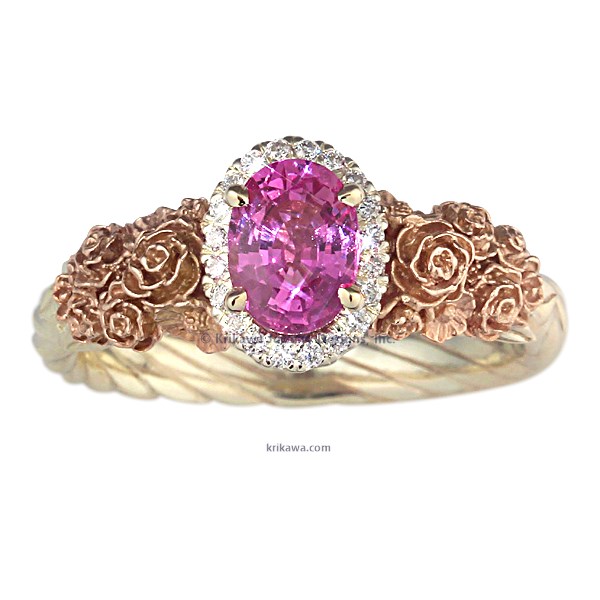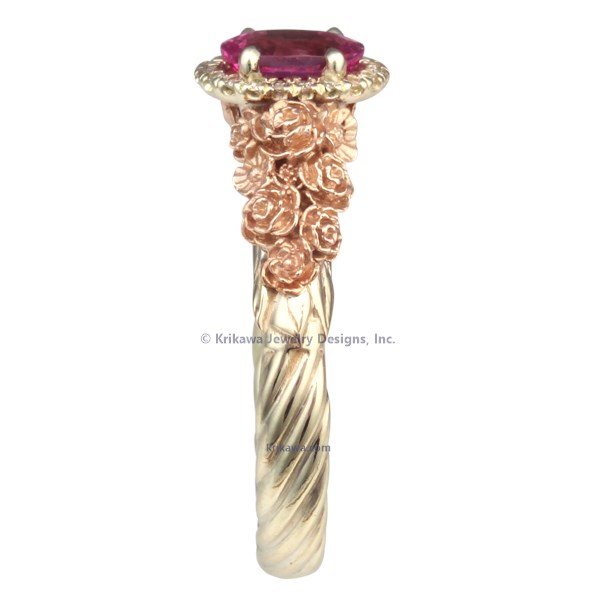 double-click image to zoom
RING SIZING
SIZE & MATERIALS
DELIVERY & RETURNS
Floral Bouquet Rope Shank Engagement Ring
Wonderfully vintage in feel, this ring harkens back to an era of refined glamour, with its lovely twisted shape and garden of flowers on either side of some serious sparkle. Add a colored center stone to anchor an oval of diamonds, or you may want it the other way around...the choice is yours!

Pick your metal type and stone type for pricing.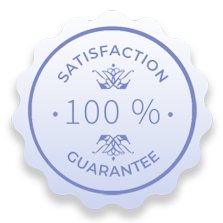 You'll be quite taken by our simple custom design process, dedication & our money-back satisfaction guarantee.
OUR CLIENTS LOVE US
"First and foremost, the engagement ring has been a smashing success. It's been a treat to see the girly side of my normally level-headed, non-girly, nursing-student girlfriend. So, thank you very much on that account. I'm very pleased. Thanks again for all of your help so far. "

James Watriss Arlington, MA USA

"I received the ring this morning and it is incredible. It made me cry. I have never owned such a magnificent piece of art before ... Thank you for all of your help. You were amazing!! I look forward to telling everyone I know about you, although, you will be hard to share. What a fabulous gift you have, and how much fun it must be to make your clients feel so special. "

Kim Los Angeles, CA USA